These pics I and my wife took in the same December days back in 2010, when our baby was one and a half years old.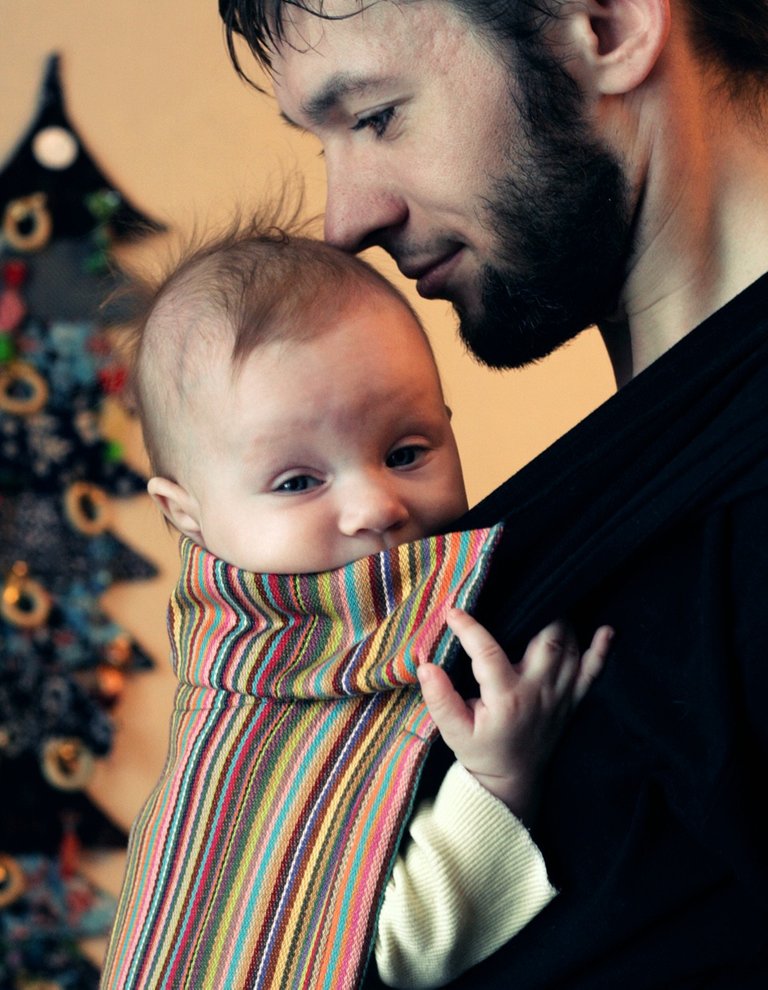 It would be no exaggeration to say, that our baby was raised 100% naturally all the way: from the birth without cesarean section, to the milk feeding from her mum's on-demand, when and as much as she needed it, to the keeping in close contact with her mother's body all of the time, not only during the sleeping hours. This became possible with the help of good old sling technology... I took part it that as much as possible and felt myself a happy sling-o-father, as well. We used no baby carriage at all -- except once we were traveling (and actually it turned out to be a bad experience, I regretted about it).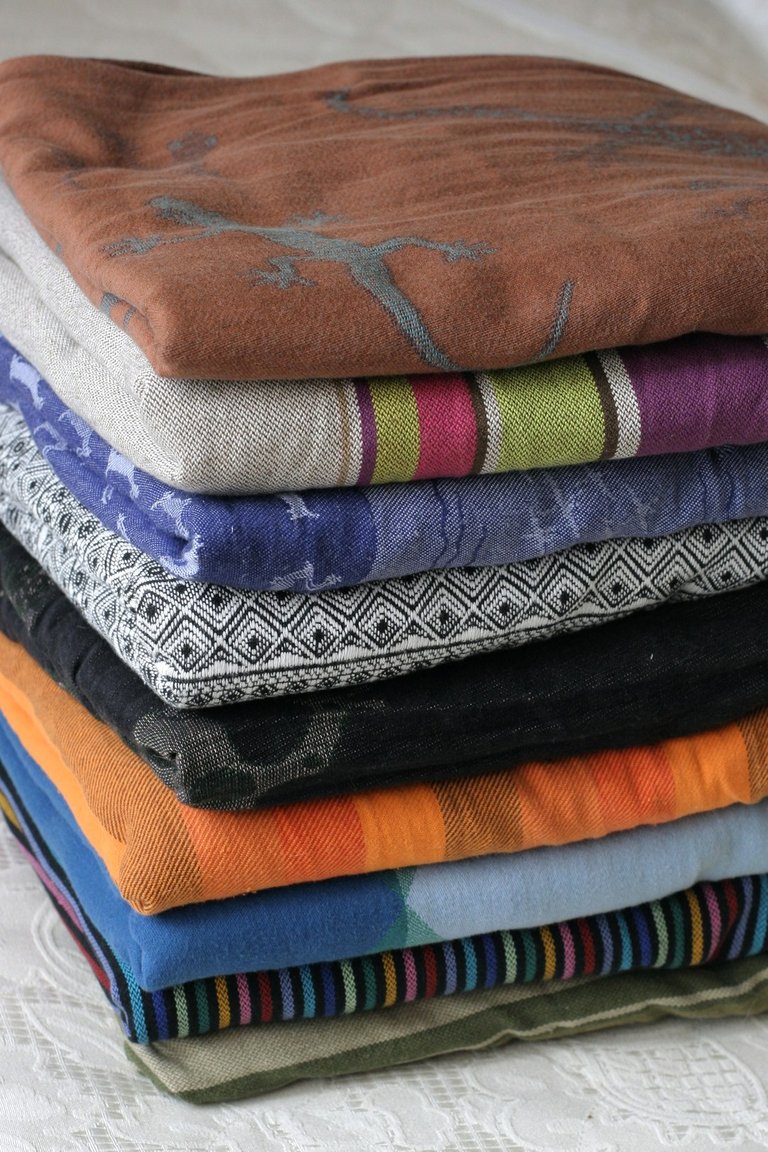 We accumulated a huge collection of very cool and more or less expensive sling wraps... one of them was the Christmas present to my wife (The Didymos Silver Geckos -- black and white, 5th from above in this pile).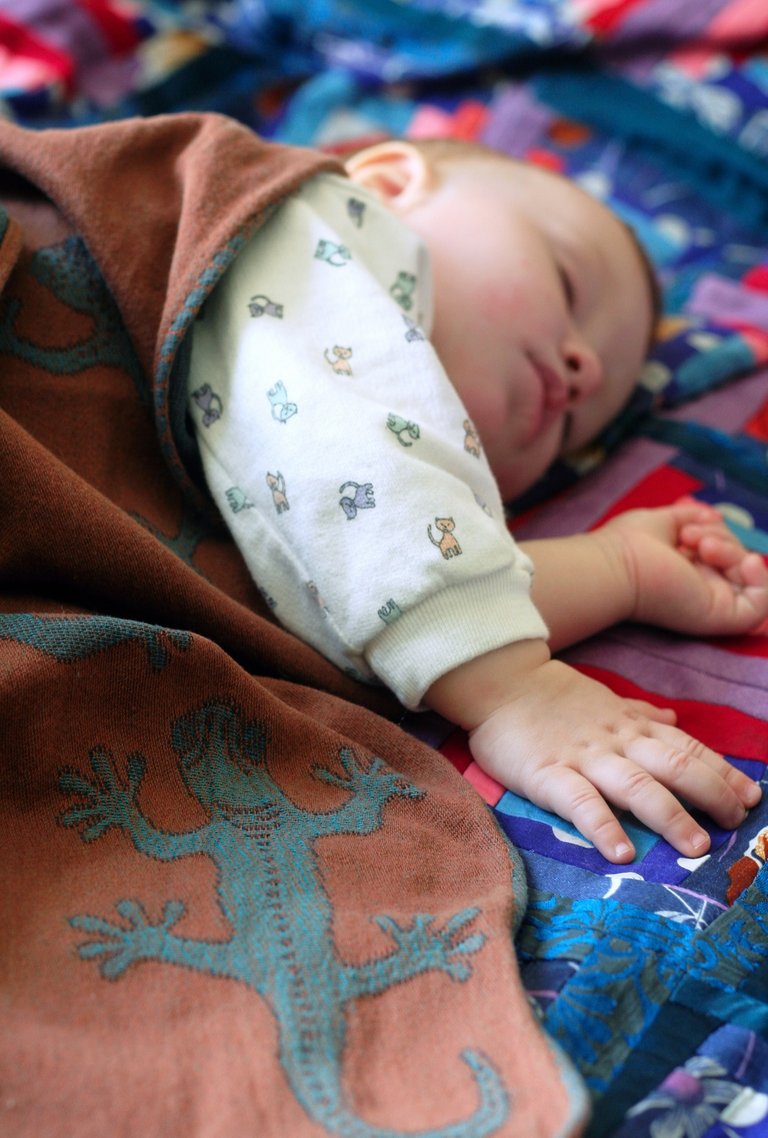 Another Didymos sling wrap ornamented with the geckos, which I loved very much (for its colors and texture).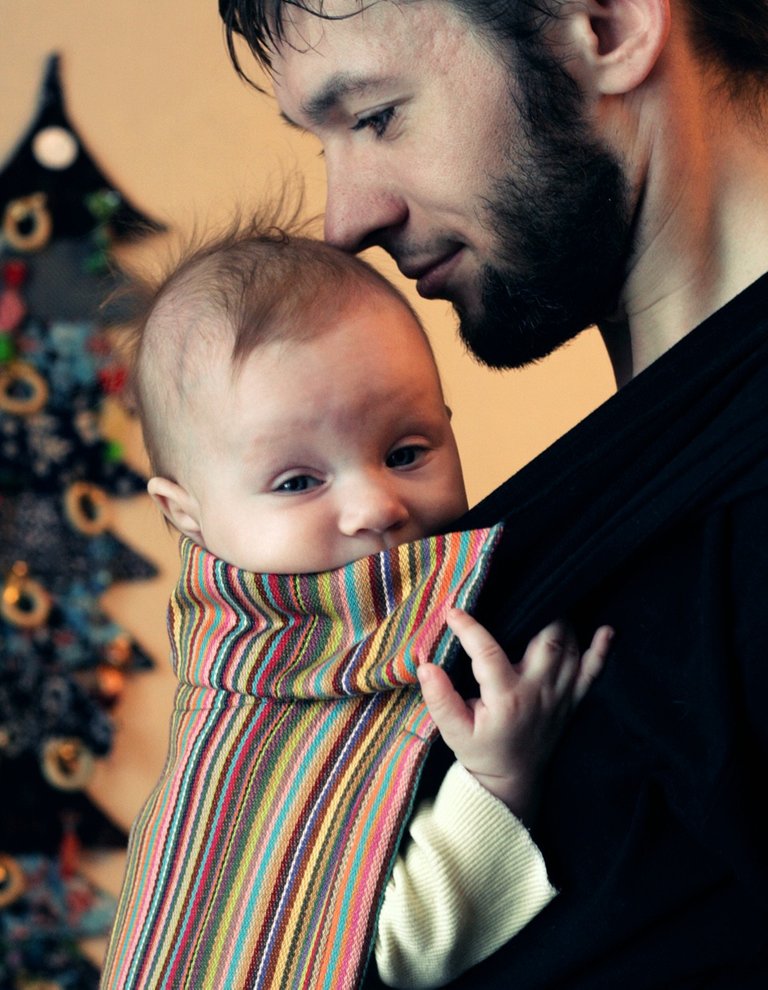 A 'BB Tai' baby back carrier from our collection (we used it more a bit later, when the baby became more weighty). It was beautiful for its great 'ethnic' decoration motives, and the soft textures, again.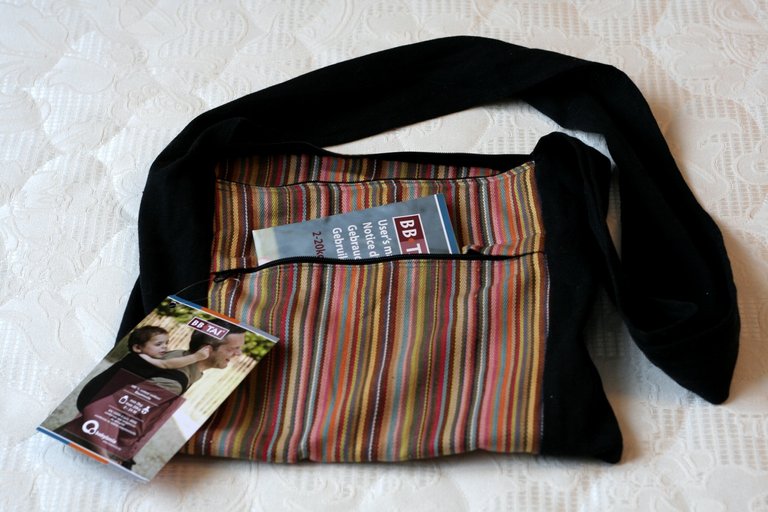 The few pics I assorted for the portrait contest, contain the nice Didymos Nino Ruby wrap.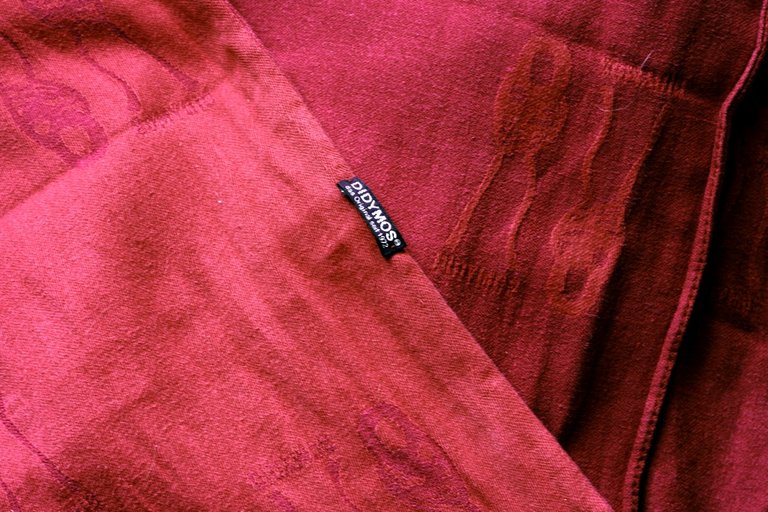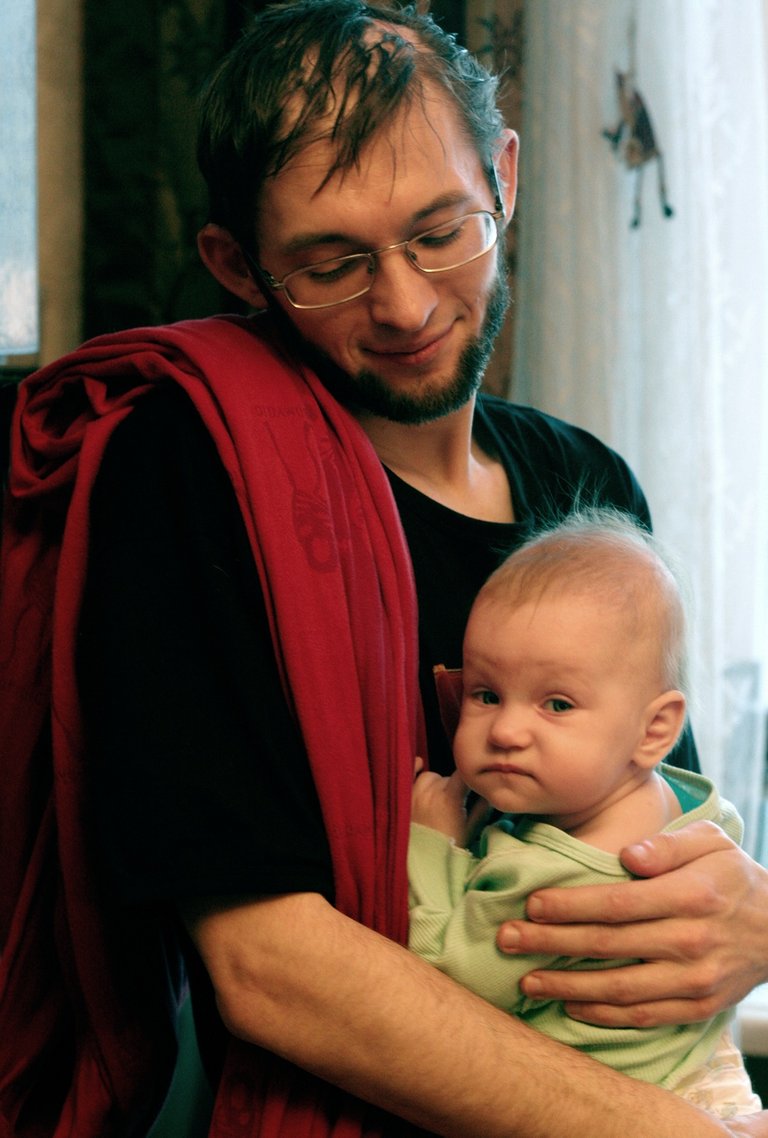 Now you may notice at the background our hand-made Christmas Tree, that we still use every year.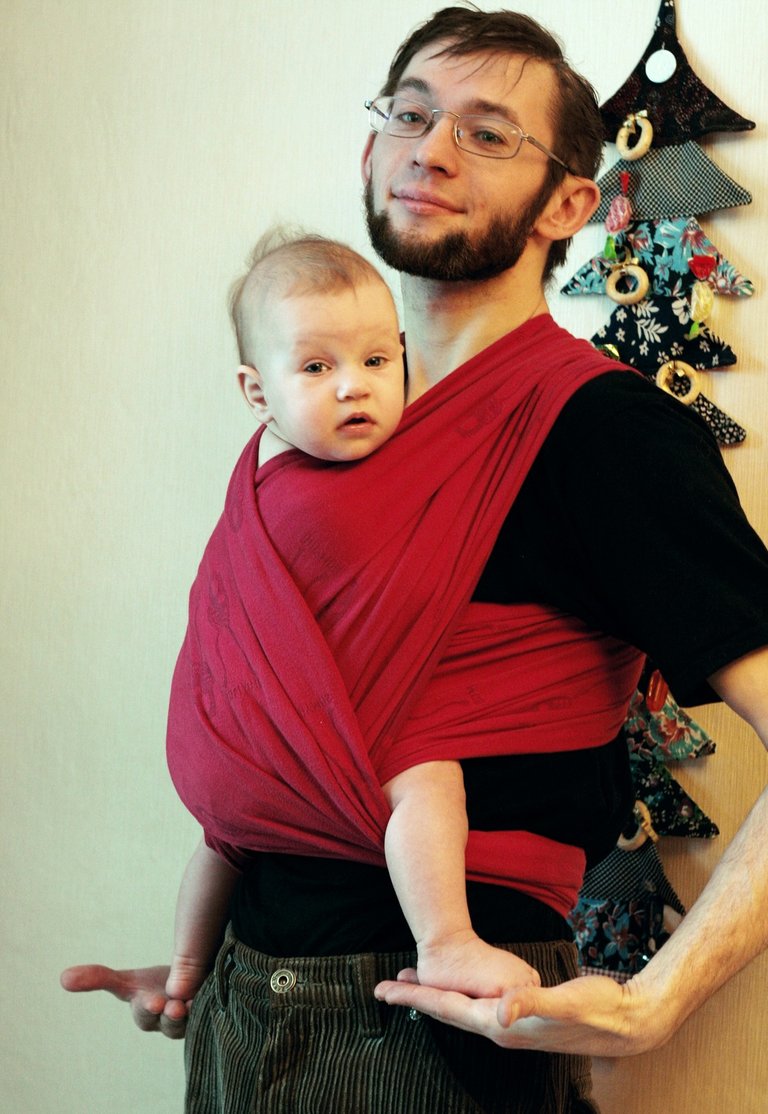 Besides it is simply beautiful, I must say -- it is 100% ecofriendly! We decorate it with candies and cookies which are being utilized each year with 100% efficiency, without any waste of resources. The design in the very 1st place was inspired by the Japanese art and the textile patches available. This great and cherished piece of art was created by our baby's Godmother @iol-art.
Highly recommended! I hope I will make some fresh pics this year and create a separate post to show it to you in its full grace.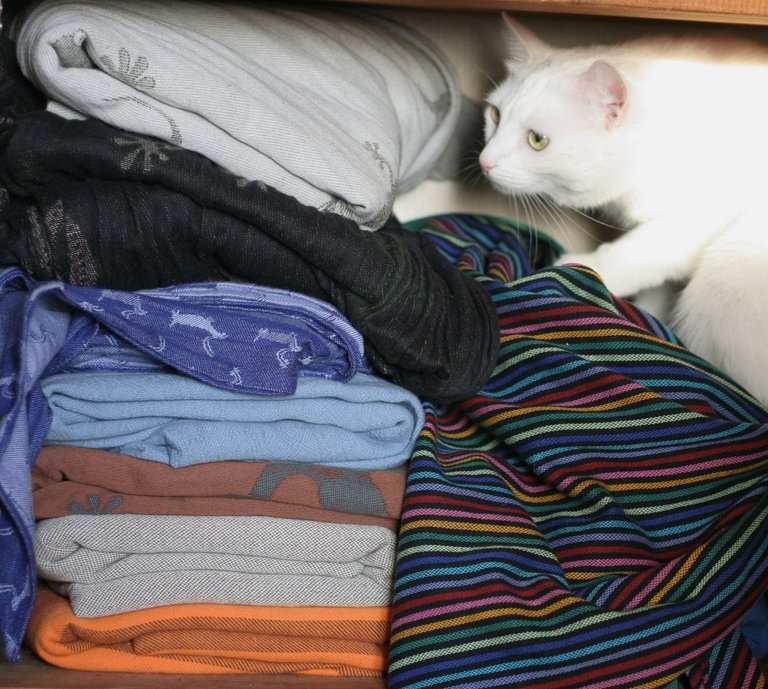 Perhaps that is all... The last one, as a bonus: our collection is being enquired, approved and appreciated by our cat.
Thanks for stopping by, hope you enjoyed the pictures.
---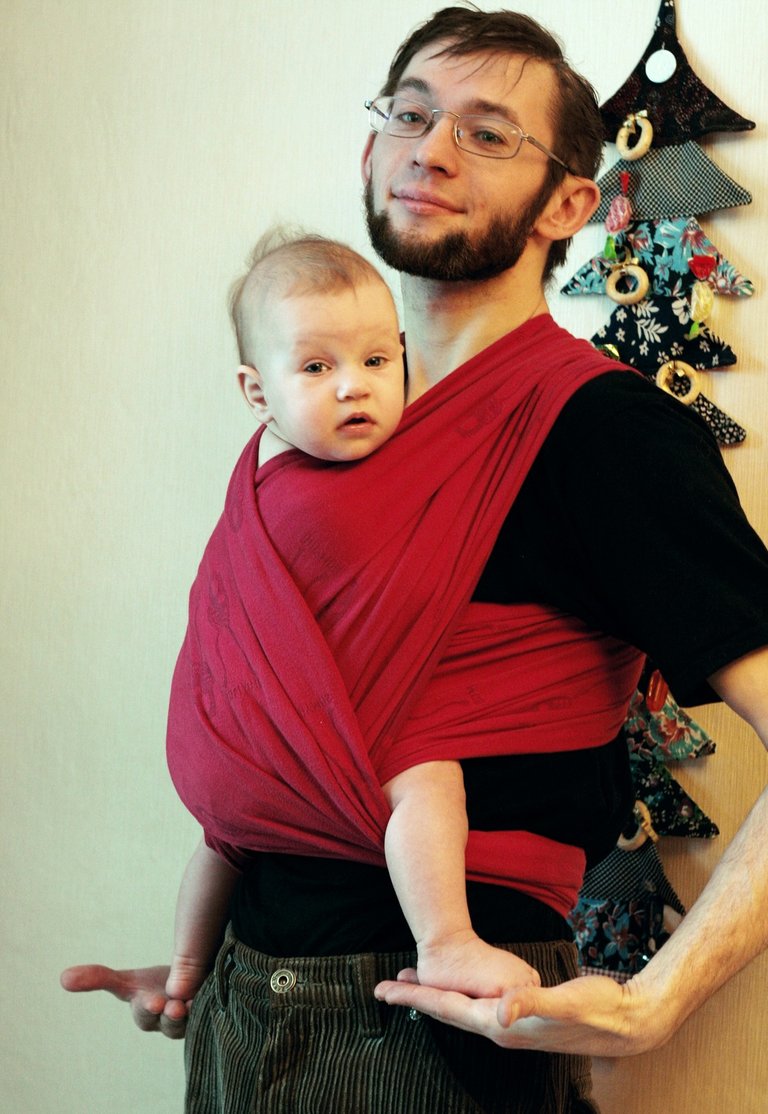 ---
This is my entry to Portrait Contest, week #108, theme: "red".