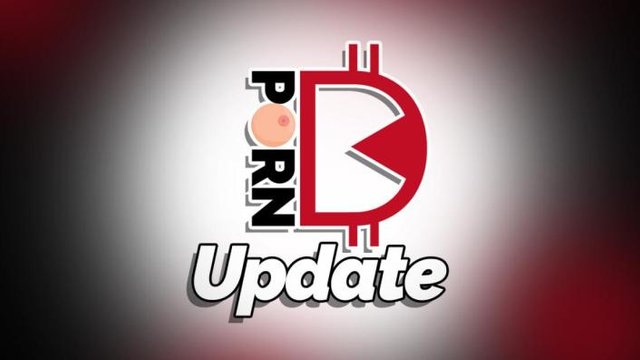 ---
End of Year Update:
---
First, Happy Holidays and Merry Christmas from the Dporn team to you!
We are in the process of winding down the year and wanted to update the Dporn community with various things we have going on to the end of the year and starting in the year 2020. We opened (5) months ago and it feels like years already.
We are looking forward to advancing our Tribe and providing added value to the Steem blockchain as a whole going into 2020. Porn as an industry continues to grow huge read here for the PornHub insights.
Here is what we have planned to finish off the year and going into the New Year.
---

---
First PORN Token Burn:
---
We are coming up to our first PORN token burn. We'll be burning close to 200,000 Porn tokens . This comes after our initial distribution to stake holders from the Bitshares swap is winding down to a close. Whatever is left over in the Bitshares swap at the end of the year will also be burned throughout the year. This first burn will happen sometime starting this week.
---

---
SteemLeo Dex Listing:
---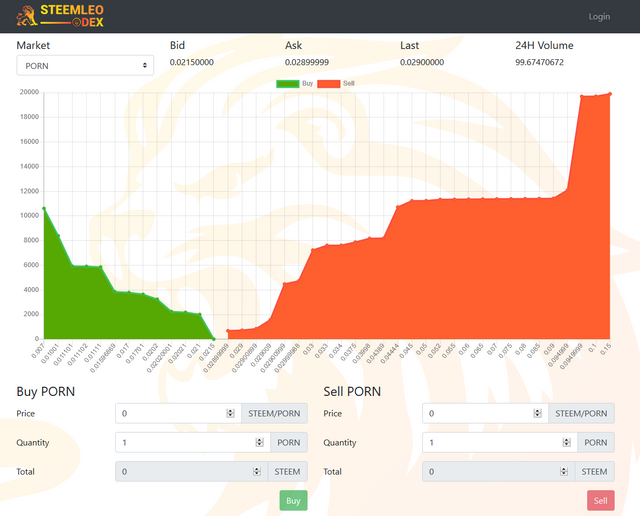 ---

---
We've now been listed on SteemLeo's new DEX platform. You can visit it here and read more about SteemLeo DEX here we appreciate how quickly the @SteemLeo team put our listing up thanks again! Once again this can help get the PORN Token more exposure.
---

---
1 Hour Q & A - Informational Session about Dporn:
---
As related to our Dpoll here. We'll be aiming to hold a 1 hour in-chat session on the dporn discord here Saturday, December 28th 3 PM (PST) time. It will be texted based chat in our discord here. Come on over and asked the questions you've always wondered about.
---

---
SMTs/Community For Dporn:
---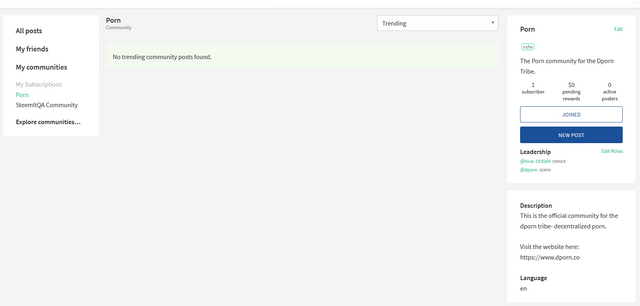 ---
We are now on Steem communities here. Go ahead and subscribe . We'll be handing out roles and if you want to be a mod let usk now.
We believe in the future the mods who help with the community will get paid in the communities SMT. So get on over there and subscribe and we'll be selecting some future mods.
---

---
Advertising:
---
By the end of the year we'll be having advertising on our tribe to help burn tokens. Eventually, we'll be setting up our own self-serving advertising system on the platform. For now, we want to be able to burn some PORN tokens and create another sink. We will be trying some other variations to this model going forward to see what works and what doesn't work.
---

---
Adult Blockchain Consortium:
---
We are finding a fractured system for blockchain companies in the adult space and are looking to work with a few other established tokens/chains for 2020.
It would consist to have one landing page allowing people to pick a few to work with. Looking to establish partnerships on this with: Verge, SpankChain, Titcoin , Sexcoin , BARE and VIT.
We've been talking to Sexcoin and they are onboard.
We'll be building this out over the year to give a more cohesive looking presentation of the adult industry on blockchains.
---

---
The Porn Industry Continues To Be Banned:
---
We continue to see an attack on the Porn industry with Gab banning Porn it on its network. Tim Pool gave insight on it here on the issue.
Well known Bitcoin'er Peter McCormack commenting on it with Porn Star Holly Randall on his podcast here.
We also saw earlier this year Paypal's attempt to ban all Porn related content through PornHub. You can read it on the PornHub blog here.
Vice did a write-up on it too here.
Small snippet from the article:
Late Wednesday night, Pornhub announced that PayPal is no longer supporting payments for Pornhub—a decision that will impact thousands of performers using the site as a source of income.
Most visitors to Pornhub likely think of it as a website that simply provides access to an endless supply of free porn, but Pornhub also allows performers to upload, sell, and otherwise monetize videos they make themselves. Performers who used PayPal to get paid for this work now have to switch to a different payment method.
We still believe the answer lies in the blockchain to provide a fair economic system and playing field for this industry.
---

---
Guest Accounts And Onboarding + Marketing:
---
We will be trying guest accounts for our Tribe very soon becoming one of the first Tribes to have guest accounts enabled. We hope to have this enabled by the first quarter of 2020.
With guest accounts enabled we hope to attract a greater audience for Steem and the Dporn tribe. It should help compliment all the plans we have going forward. Onboarding is the holy grail for Tribes right now.
Also, an interesting project called Open Seed might help enabled a paywall type system for any dapp. This can help provide a Patreon like experience. Here is a snippet:
Other ideas being floated around are Paywalls. So being able to restrict access to a post unless some author provided condition is met. ie Patreon experience. Again, huge, total game changer if we could get that rolling here on Steem, especially in a way that worked across applications.
We are also going to be two PR to two big Porn industry blogs XBIX/AVN over the next few weeks . We are looking forward to getting Dporn out there in front of more people then ever before.
---

---
NFT's Are Coming:
---
The Steem-engine team just released an update on the much anticipated NFT's. We can now envision a time where our porn models become actual artwork, or playing cards each carrying a new value to who they are. Ownership is immutable and verifiable. Tiny pieces of ownership can be established through NFTs. Becoming the first world's first adult project to enable NFTs is high on our list for 2020.
Want to know more read @taskmaster4450 post on it here. He lays out a simple explanation of how it all works.
Thanks for reading and comment below if you have any questions
---
You can reach us in many spots below:
---
Website: https://www.dporn.co
To Join Dporn: https://www.dpornstudios.com/sign-up
Discord: https://discord.gg/yxT3uVE
Twitter: https://twitter.com/dpornco
To Buy PORN: https://steem-engine.com/?p=market&t=PORN