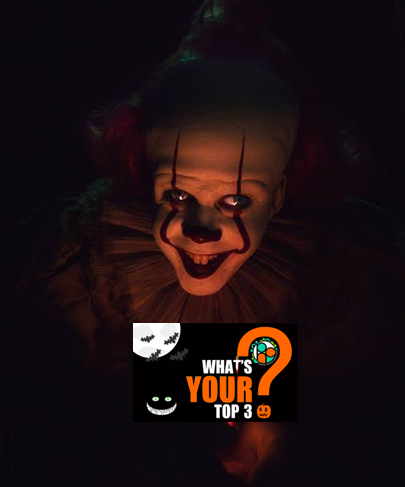 Hi,
Have you chosen what is your Scary Characters for the @phctop3 October Contest? Will for me, yes, but before that let me thank @phctop3 for the wonderful and remarkable contest this is very rare for me because this is the first time since last 2017 of steeming this is my first time I have seen the creative idea and very spooky content we made for the last two years hahaha.
Anyway, I think we do back from our childhood the time that we start watching horror movies. I know everybody is hate horror but why? its just a movie not in the real world hahaha but sometimes they are real positive energy and sometimes they are using our love once faces to know that they exist.
But for me, I think when your third eye is open I think that is the time that you can see them exist. Normal people can't see them others known as positive spirits.
So here is my first Scary Character is boogeyman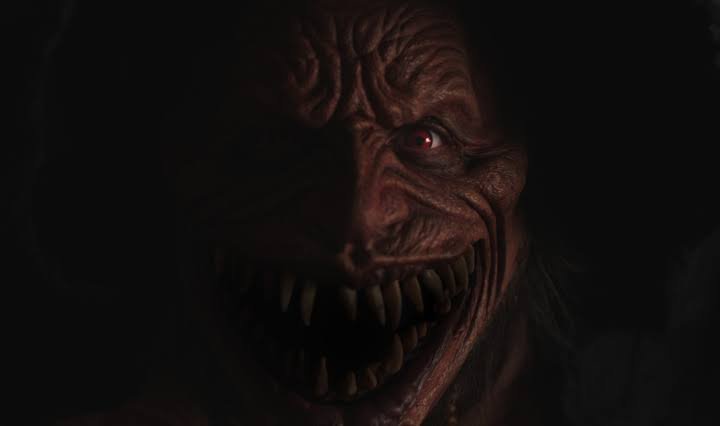 Image Source
When I was a kid I love to see Hollywood movies even my family they are loved to see Hollywood movies like comedy, trailer, action, crime. There is the time that my family and friend watching boogyman man and I am so blind what the movie genre and that is my first time to watch that movie. I never thought that that movie is a horror genre so I watch. I ask my brother & sister what is that movie they just answer stop talking just keep watching. I was confused so I ask again to my friends what kind of movie is that? and they just the same answer just watch and see what happens.
So afterward when I start watching the movie I saw a little boy was afraid to see his closets. I don't know why all I know maybe the boy is sick afraid of alone of something like that. So I continue to watch the movie, I saw my brother walking at my side I never thought that he is in my back waiting to the boogyman show for his plan to scare me. And Wot! the scary face show and the loud sound in the movie and my brother shout me at the back said HAAA! hahaha I was cry and said FUCK YOU! I was scared why did you do that and all they laugh out loud of my spooky reaction. And That night I can't sleep tight for almost two nights haha I was so scared when I saw my closet I never stare and the boogyman always in my mind repeating showing his face.
My Second Scary Character is Vampire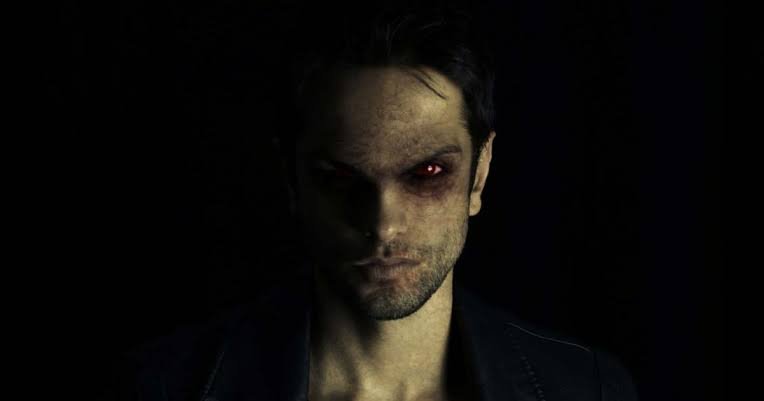 Image Source
The worse nightmare89 I ever had to my whole life is I dream that I am a vampire. I never expect that in my dream I was a victim of the vampire But in my dreams, I act like a real vampire world. Because of one of my friend's storytelling that if you dream a vampire your will be like them. I was afraid because I was the strongest vampire clan haha here is what my dream say. We, vampires, to survive need to suck human blood. In one week I kill up to three people just to survive. If I didn't do that I would faint and die slowly. Unfortunately, we Vampires also have laws to follow. And one of these laws has caused a great change in my life. One of our Vampire laws is "We will not kill a child!" When we disobey this law the punishment will be "There will be bloodshed for us!" No one knows what kind of blood it is. Only the superiors know where that came from. Imagine how long I dream even the vampire low I dream, So I try my best to go out to the dream but I can't I don't know why I am shouting and asking for help but no one hears me because I am dreaming. All my shout out and screaming I am lucky because my brother hears me out and he keeps pushing me awake after I awake my brother asks me what happen in your dream and I hear you are sacrifice shouting and call for help. I was scared and I hug my brother and said don't leave me vampire want to take me to their place and be a vampire.
That is my worse dream ever and scary character even vampire does not exist but they exist in the dream.
My Last Scary Character is Jigsaw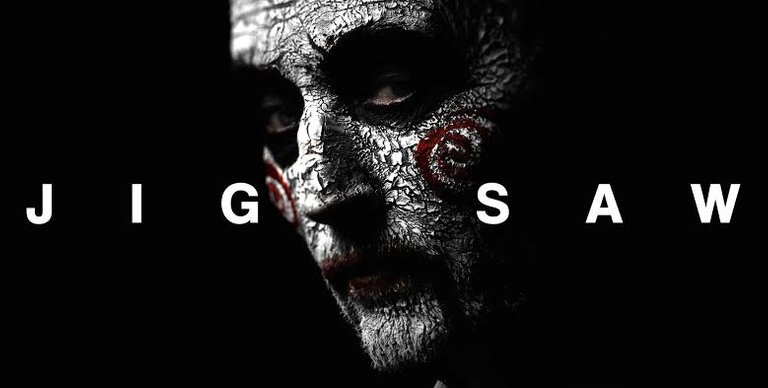 Image Source
When I saw this movie I was very scared because this movie is base on a true story. I don't want to die like that slow killing our own friends and relative for the survival of our own goods. Last 2017 here in the Philippines rampant all the rape cases here in our place after they doing the rape scene they killed and throw to the sea, mountain, or bored them the same as in the movie. There is a two years old girl rape with a man raped and killed mercilessly murdered a minor age. And I saw the last part of the movie jigsaw what rapists did to the two-year-old girl. Acid poured on his face after he was raped mercilessly killed brutal murder.
This is the third most fearsome character of my life. Because not only in the movie will the killer be seen. The worst thing is that rape is a minor age too, the murderer arrest but under the law of MSWDO waiting to him too and his case is waiting for the right age to file the case to the exact age to the rapist or a murderer.
That is all my three scary character entries for the month of October initiated by @phctop3 thank you so much for the wonderful and very rare idea. Thank you and have a nice day everyone!.
I would like to thank @phctop3 for the ideal contest I am interested much with love thank you thanks for reading my articles...
Thank you