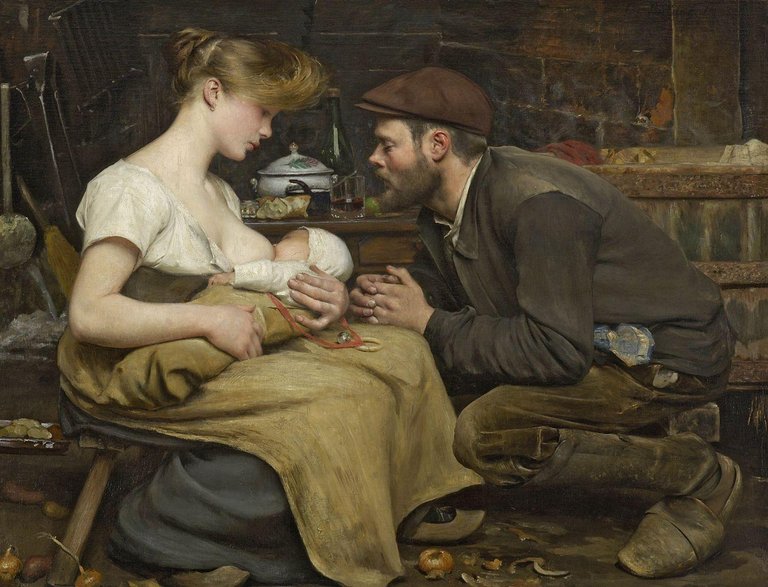 IMG source - /pol/ Comfy Thread - Jean Eugene Buland 'Bonheur des Parents'
In the last week I have been having horrible nightmares, as I have slowly been stripped of false beliefs by my subconscious. In my recent Mustang series of posts, I touched on the fact that by endocrine disruption chemical castration of Homo sapiens is ongoing, and increasing in rapidity. These aren't words that are easy to grasp intellectually and viscerally, in comfort. It's neither hyperbole to call it genocide.
Last night in my fatigue I again tried to sleep, and succeeded but in fits and starts, and in that discomfitive state had a dream that jolted me awake, banishing the possibility of sleep in a cold, sweaty terrible realization.
Since 1973 by the introduction of endocrine disrupting chemicals, men in the West have been reduced in testosterone by over 60%. Worse, the rate of loss of testosterone is increasing today, and there is no effort by any government to change that. Instead we see Western governments easing the transition to utter feminization of males by ruthlessly suppressing any suggestion that there is value in masculinity. Transgender individuals are being infiltrated into women's sports, bathrooms, and little boys are being indoctrinated in public schools to the effect that they should menstruate, how sodomy should be committed, and medical professionals are being employed to deliberately and specifically treat boys with pharmaceuticals to feminize them more effectively.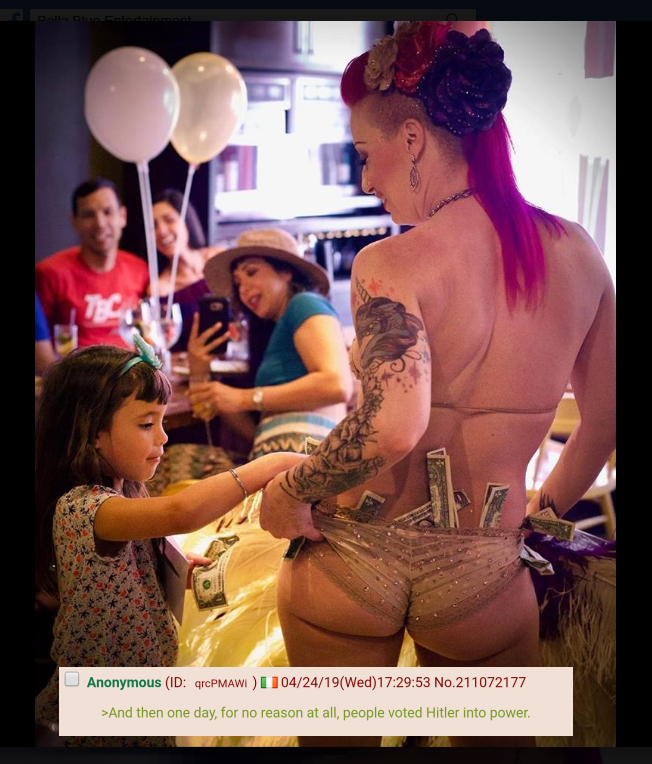 IMG source - /pol/ How to Tip Transexual Strippers for Preteens Now Official Kindergarten Curriculum in California
People are being arrested and held in prison for the crime of pointing out this lawfare against men. They are being fired from their jobs if they state complaints about transgenders using the bathrooms, and in their sentencing statements judges are reviling such complaints as unsuitable for civilized society. On every front, at every scale, institutions of government in the West today are increasingly criminalizing masculinity, and promoting feminization of men.
This is the ubiquitous fact across the West today. It isn't confined to socialist or capitalist nations, or language families. A few countries drag their feet, but international and extranational institutions like the EU, UN, and transnational corporations are punishing them financially, socially, and, in all due likelihood, militarily, as the horror of the reality taking hold is going to soon cause a backlash of people intent on not being eradicated as a species.
That is the response being undertaken today to the chemical castration of all men in the free world. I have resisted understanding what this meant with my conscious mind because of it's further implications: humanity is literally undergoing genocide through covert means, and every government in the free world is taking action to facilitate that extinction of Homo sapiens. H. sapiens is dead. Long live H. vulgaris.
The castration of all men ends the ability of all women to breed naturally just as much as it does the men. Women cannot remain human without human men. The rapid pace of the chemical alteration of human sexuality accompanied by the ubiquitous institutional imposition of feminization in every government of the West cannot be accidental. It is such a substantial affect, and continuing to increase in the rate of affect, while the slippery slope to genocide is being lubricated by deliberate institutional policies, that only in my dreams was I able to confront the horrible reality.
Humanity is being extinguished on purpose today. You are living through the extinction of your species, not by means we know to be natural (death of entire nations and peoples by causes like war, famine, and plague), but by the eradication of the ability of the species to propagate sexually as it has in the past, to interact in the normal course of it's sexual behaviour.
Lake Apopka in Louisiana was perhaps a test bed for the technique, using alligators. Massive doses of endocrine disrupting chemicals were introduced into the lake and as far back as the 1980s the feminization of alligator bulls to the point that their penises were too small to inseminate the females was documented.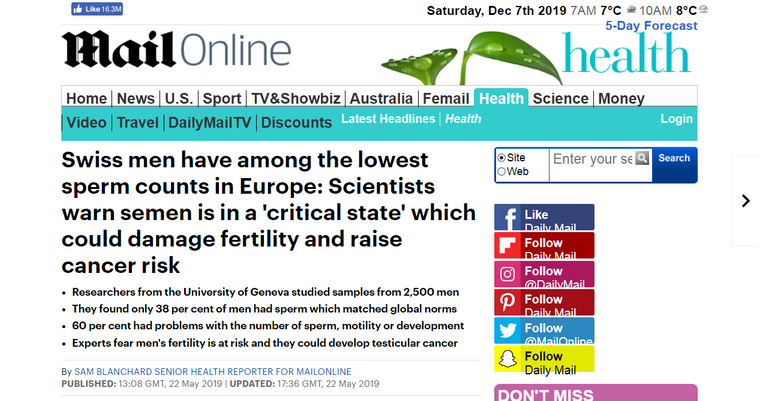 Today, Swiss men on average have penises ~1/2" shorter than previous generations. Between 1990 and 2010 the incidence of homosexuality in the USA doubled. The statistics are dire, revealing gross sexual alteration of humanity by medical disruption of our breeding behaviour, and no government has ever undertaken, anywhere in the world, effective action to slow, prevent, or reduce that process.
Not even once.
Instead, when health activists protest and reveal specific vectors for harm, like has happened for BPA, industry introduces alternatives that are actually more endocrine disrupting than BPA, and it will take decades of study and political activism to tackle those new castration vectors. These sexual poisons are in all our personal hygiene products, the pipes that carry our drinking water in our homes, and almost every food package in the agricultural industry and on our store shelves.
Given the rate of reduction in testosterone, even were it not increasing in rapidity, two more decades will see testosterone ~10% of natural levels. That will be too late.
They are sprayed on our food as pesticides, soaked into the soil our food is grown in as herbicides, and the seeds our food is grown from doused in them as fungicides. The industrial introductions of endocrine disrupting hormones are being coordinated across all industries, and additional vectors of these poisons are being added every day.
From the perspective of the New World Order hegemons undertaking this operation, the late George H.W. Bush spoke on their behalf of the 'kinder, gentler' genocide ongoing to their benefit. These hegemons and their sons are aware of the poisons, and it is trivial to avoid them with their resources. Instead of PVC and CPVC water pipes, they have copper water pipes. You can't afford them.
Instead of food soaked in poisons, they have organic farm to table pipelines for their fare. You can't afford it. They have glass, steel, and ceramic cookware and utensils, while you can only afford the inexpensive plastic.
When lesser men have been feminized, a few decades from now, they and their sons will be the only fertile males on the planet, nursed on the royal jelly of their privilege, and the human species will no longer be extant as it evolved in the wild. We, natural humanity, will be functionally extinct, unable to breed, and behaviourally altered deliberately to facilitate this extinction by indoctrination and propaganda psychological ops, including forced captivity for those that do not satisfactorily comply with this genocide.
As I pointed out earlier, people are already being thrown in prison for failing to comply. It's going to get worse, and inhuman pogroms that have scarred human history will all too likely begin as well, to eradicate those feral Mustangs that would threaten the hegemony and complete exclusive possession of the right and ability to breed of the royal select.
Men, if you breed, you will be killed, along with your sons. Women, you will, along with your homosexual and transgendered formerly male cohorts, either serve the royalty at their whim, or your fate will be sealed; forever barren and childless, scorned and spurned by a society being created to deify an elite breeding class of overlords.
This is the nightmare future that I desperately struggled to prevent seeing in my dreams by not sleeping for the last week, only to wake drenched in cold sweat after a fitful hour of horrific dreams this morning.
Humanity has always been a species on the verge, the edge, the cusp of transition. We are not fully aquatic, but are demonstrably semi-aquatic. We are not fully eusocial, but, like some bees and wasps where the workers breed, partially eusocial. Now, they are pushing us fully into eusociality, like honeybees whose only breeding is done by the solitary queen and a few male drones. Except there will be a class of fertile male kings, and all females and the rest of the males will provide sexual services for that royalty. They don't even have to kill us to make our species extinct. They just have to replace us with feminized drones and cupiditous breeders.
For God's sake, convince me I'm wrong. Prove to me it's just a silly nightmare, pat me on the back, and let me sleep in peace tonight. Please.

Edit: I slept like a baby last night after I made this post. The raging denial in my mind apparently was the source of my discomfort, not the horrific reality we suffer. Today I face this future well rested, and at peace despite the certainty of my defeat at the hands of torturers.
We all die. I have been tortured, held in captivity as a slave, and been defeated on every front already. Until I die, I will live as I will, though in chains, and stripped of my living skin. This is the lesson of defeat: the will is the true Captain of the self, though power and violence can destroy the body and end life, the fate of death cannot be avoided, and is irrelevant.
Do not fear those that can kill only the body. It is the seductive whispers of the demons that seek your submission that are truly terrible. Be the master of your fate. Be indomitable where it matters, in your heart.