Przemyślenia dotyczące marketingu dla Hive wciąż są we mnie żywe. Kotek, którym się opiekuję najwyraźniej ma zapędy informatyczne i sobie tylko znaną techniką próbował dokonać upgread'u mojego prywatnego laptopa. Komputer najwyraźniej nie był gotów na te zmiany i zaniemógł. Siłą rzeczy, moja aktywność w tym temacie jest ograniczona, na szczęście ecency.com nie jest objęte kontrolą rodzicielską mojego pracodawcy.
Ale, ale. Tam gdzie jest kryzys zawsze pojawiają się i możliwości, świat offline przecież również generuje pewne okazje. Ostatnio drukowałem sobie zdjęcie do dokumentu w lokalnej drukarni i zauważyłem, że można tam dość tanio wydrukować coś na magnetycznej folii. Mój zmysł marketingowca od razu podpowiedział mi co robić. Pomysł Hive'owych wlepek w uśpieniu, wydrukowałem więc iście magnetyzujące (hehe) materiały reklamowe.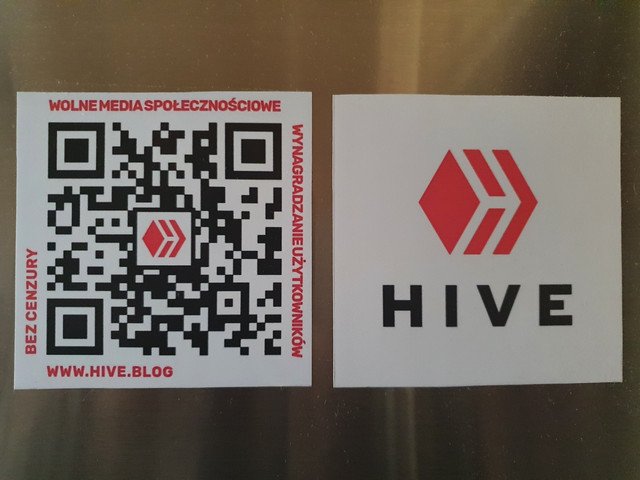 Jest to wydruk techniką solwentową, a użyta folia jest odporna na korozję. Wlepki mają rozmiar 11x11cm. Wydrukowałem od razu 6 kompletów, także jeszcze 5 jest wolnych. Jeśli ktoś z Was chce promować Hive offline to za 5 HIVE wyślę dwa magnesy. Koszt przesyłki wliczony.
Adres, razem z nazwą konta wyślij na adres przemekoglaza@gmail.com. Jeśli masz wątpliwości dotyczace prywatności możesz użyć strony https://privnote.com lub coś zaproponwać. Dochody z całej akcji przeznaczę na powstanie kolejnych poligraficznych materiałów promocyjnych dla Hive.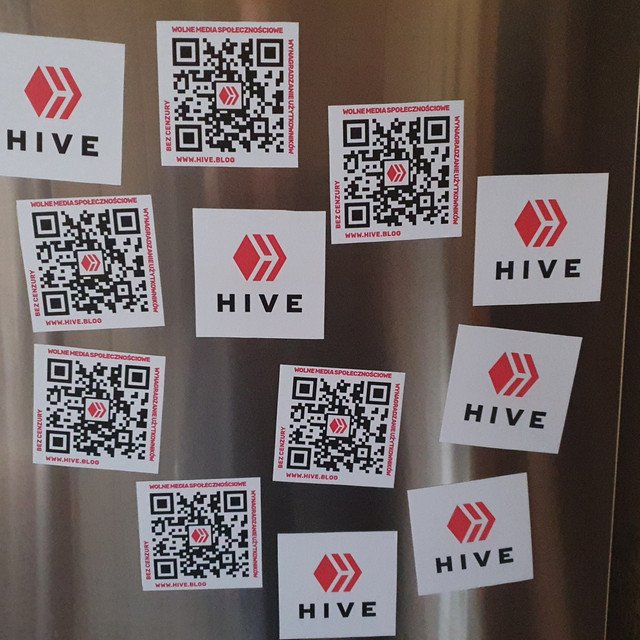 Autorem projektu z kodem QR jest @mciszczon, część dochodów z tego posta zostanie przekazana na jego konto.
A tak magnesy prezentują się na moim samochodzie.