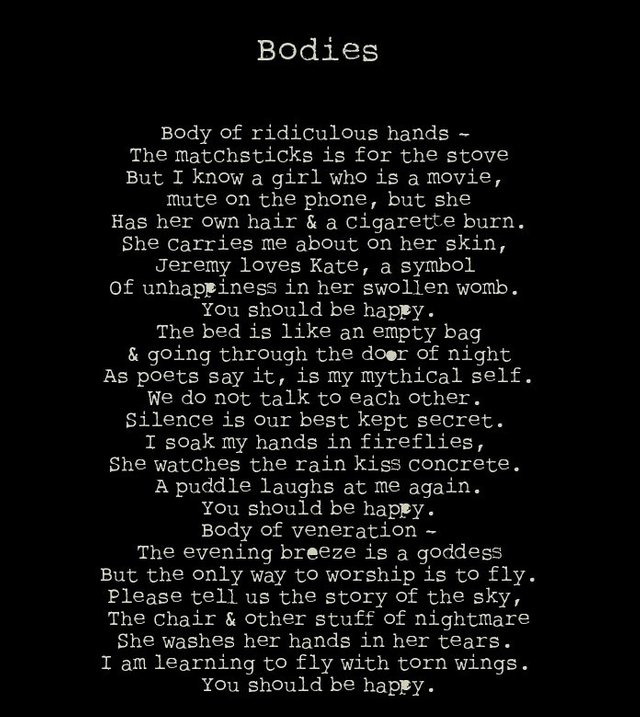 ---
Body of ridiculous hands -
The matchsticks are for the stove
But I know a girl who is a movie,
Mute on the phone, but she
Has her own hair & a cigarette burn.
She carries me about on her skin,
Jeremy loves Kate, a symbol of
Unhappiness in her swollen womb.
You should be happy.
The bed is like an empty bag
& going through the door of night
As poets say it, is my mythical self.
We do not talk to each other.
Silence is our best kept secret.
I soak my hands in fireflies,
She watches the rain kiss concrete.
A puddle laughs at me again.
You should be happy.
Body of veneration -
The evening breeze is a goddess
But the only way to worship is to fly.
Please tell us the story of the sky,
The chair & the other stuff of nightmare.
She washes her hands in her tears.
I am learning to fly with torn wings.
You should be happy.
---
©Oka Benard Osahon, February 9, 2020.