Abide with me, ye fallen angels,
tattered wings & all.
Stretch your feet towards the fire
& regale me with tales of heaven.
Pretend, tonight,
under yonder moon light,
that we are saints & martyrs.
Pretend that we will find heaven again.
Abide with me, ye broken cherubim,
bleeding feet & all.
Rest your weary head
on this here stone & pretend
it pillows you in softest bliss.
Sing your haunting lullaby
& point out the true names of the stars.
Abide with me, ye weeping seraphim,
sorrowing heart & all.
Bring your harp & wine
to this here feast & find laughter
among brethren of similar cast.
Finger your song & let us dance,
with tears in our hearts
as we watch the meteors fly
from fire sparks to starlight.
Abide with me, I pray thee
so my silence be not empty
& my loneliness be not dark.
Abide, I plead thee, with me,
on the precipice of my fall,
on the lips of my descent,
so you will lift all that remains
to where it should be.
Abide with me, before
I turn off the light. Abide.
---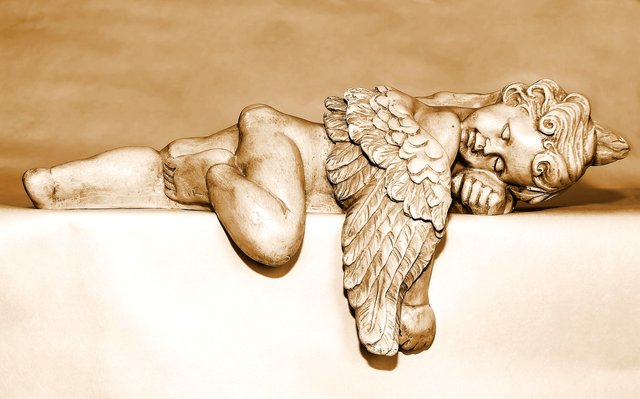 pixabay
---
©warpedpoetic, 2020.