Look deep into her satisfying gaze
Dig into her being
Just by letting her drown in your gaze
She needs to ready her virgin wings
For a flight to the land of rainbows
Where she'll make sacred vows
To be yours and no one else's.
Take her left hand into yours
Tenderly caress the back of her palm
Let her feel nothing but calm
And see if your touch lures
Burning passion from her shy deeps
The urge to let her lover side leap
Into the storm you are.
Pull her close
Close enough for your hearts
To momentarily pause
Then take her lips apart
Wisely arching her back
For when her knees start to lack
The strength to carry her.
Remind her of the colour of the sea
As you hand her the ability
To differently see
Discern the night sky with more clarity
Then drag a few stars down for her
Till she can only visualise in blurr
Before her back meets your bed.
Slid down her caramel thighs
To feed your hungry soul
Relish her melodious soft cries
As your tongue takes a stroll
Down the valley of salty sweetness
Where pink walls possess
Those craving to please.
Spread her hidden layers
To drive her close to the edge
Have her include you in her prayers
As she sings her loyalty pledge
While engulfing
Into the abyss of falling
When you finally make her yours.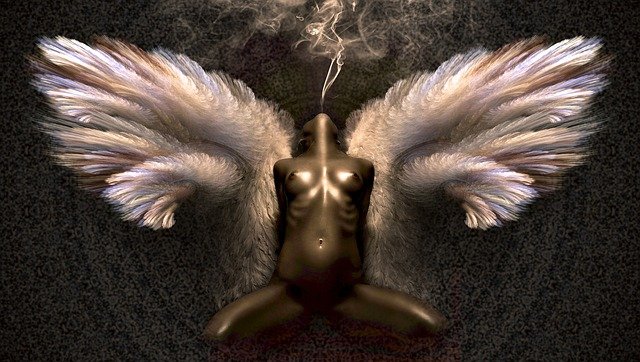 KellePics/Pixabay.
Just felt like burning your timelines with some soft erotica... What are you gonna do about it? :D
                         **Cross Posted**

BQ.