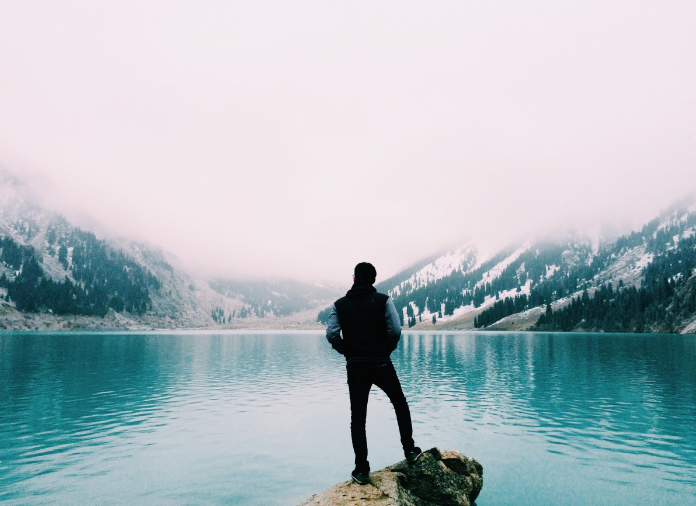 Even if time goes on
I've taken life as if it were infinite,
if I'm wrong, I don't regret it,
if I hurt you I don't feel it,
but if I get lonely I miss you like crazy.


In the past an immature young man,
at present a repentant adult,
crying like a child in pain,
for a love from the past that he still feels.


He doesn't know if it's real or not,
after all this time, it doesn't seem to be credible,
but it hurts and burns to think,
like the bitter taste in this bottle of wine.


It's love enough to live for,
I claimed it without ever having asked myself,
and even if I try to protect it and not corrupt it,
I ended up being the one to finish it before it started.


I end up loving the one who won't even look at me,
to miss someone who doesn't even want to talk to me,
crying for those who don't feel pain,
taking the justice of love in hand against me.


I'm tired of the bad feeling,
to pursue something that may not be for me,
a love to fight loneliness,
or the despair of something real inside me.


The years go by and even when I close my eyes
I can see you in my thinking and crying,
listen to the sonnet of our song,
even if it was a lie, a memory of never forgetting.


But the lie ends me,
annihilates me in the darkest of whispers,
when I've asked you over and over again to stay,
but you don't even leave prints when your back is showing.


Something I once did behind,
turns against me in the face of life,
wanting me to defend myself from her,
but forced to accept the pain of a bitter goodbye.


Please don't use tipu, it sucks.