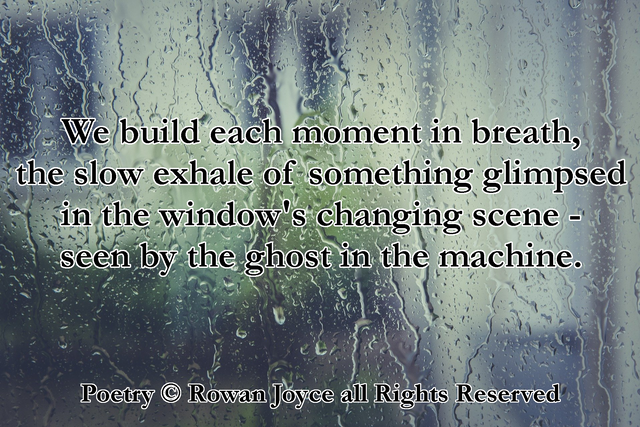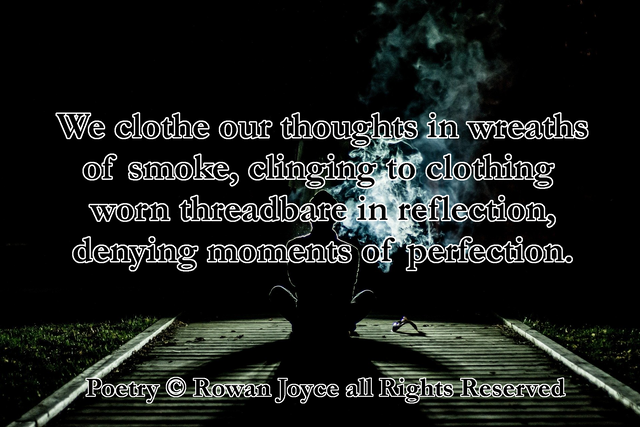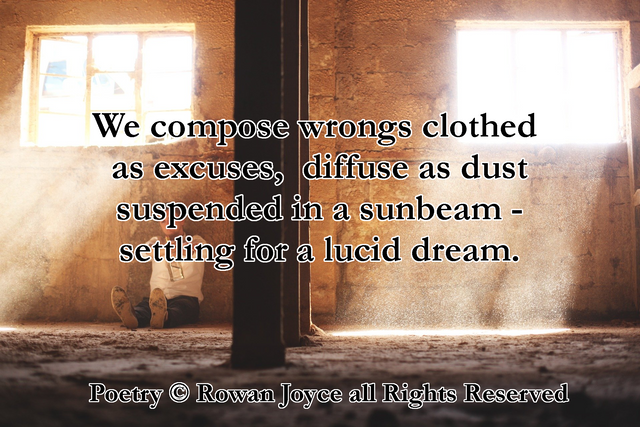 This poem expresses my ambivalence toward the cyclical nature of history and humankind's ability to repeat the same mistakes by looking outward instead of inward. The core of perception, and life's expression, can be found in each single breath.
We inhale and exhale the world anew with each beat of the heart.
If more people recognized the fundamental limitations of delineating the world into past and future, then it is possible that we could all build a better present. The eternal moment that resides in breath can help us realize the importance of considered action over calculated acquisition.
Those are my thoughts, anyway.
I tried to follow a loose rhyme structure in this poem, with concluding rhymes falling at the end of line three and four of each verse. The whole structure of the poem revolves around metaphor, attempting to build a series of interlocking metaphors that build to a crescendo.
The pictures used for the background were all sourced from pixabay, credit to the photographers (linked below).
Image 1: dre2uomaha0
Image 2: Free-Photos
Image 3: Free-Photos
If you have enjoyed this poem, you can check out my homepage @raj808 for similar content. Thank you.