Glamour on the Edge of the Gutter
red fire hydrant
dandelions cluster, glamour
on the edge of the gutter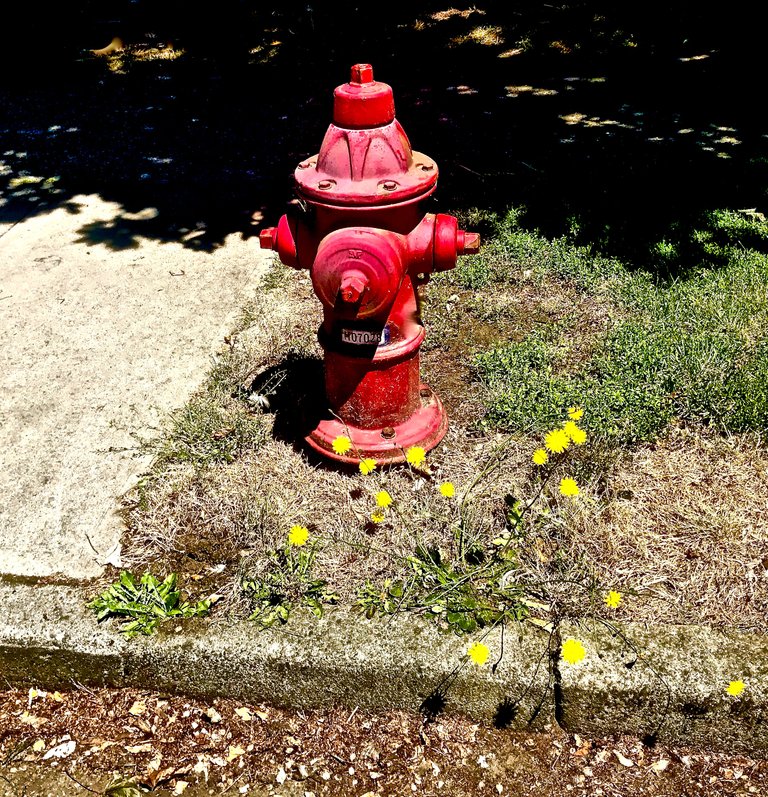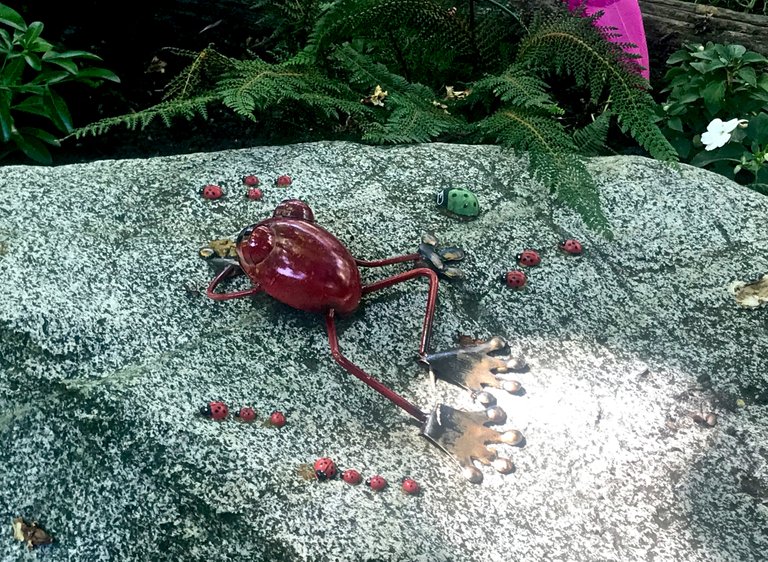 Vancouver is known for its grand beauty, whether it be the mountains, ocean, or tall buildings, but sometimes it is the smaller, often-missed sights that have the charm. Artists are everywhere here and they share their creativity abundantly. A granite boulder becomes a canvas and a pink flamingo an art critic.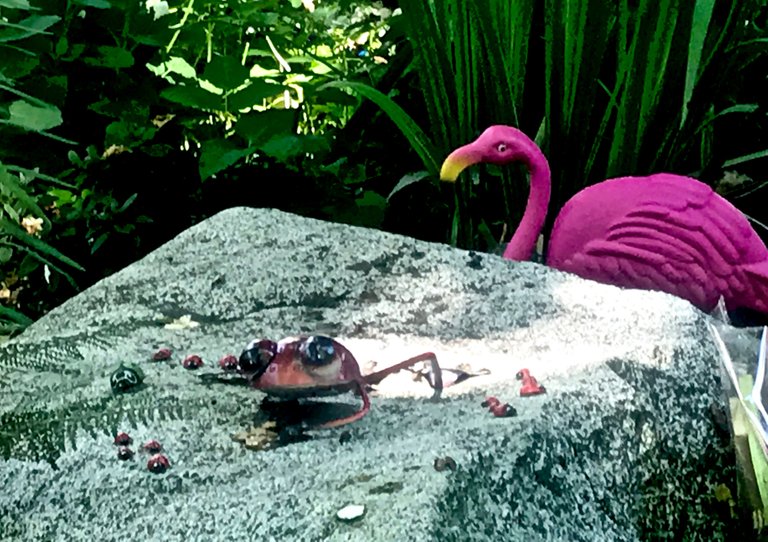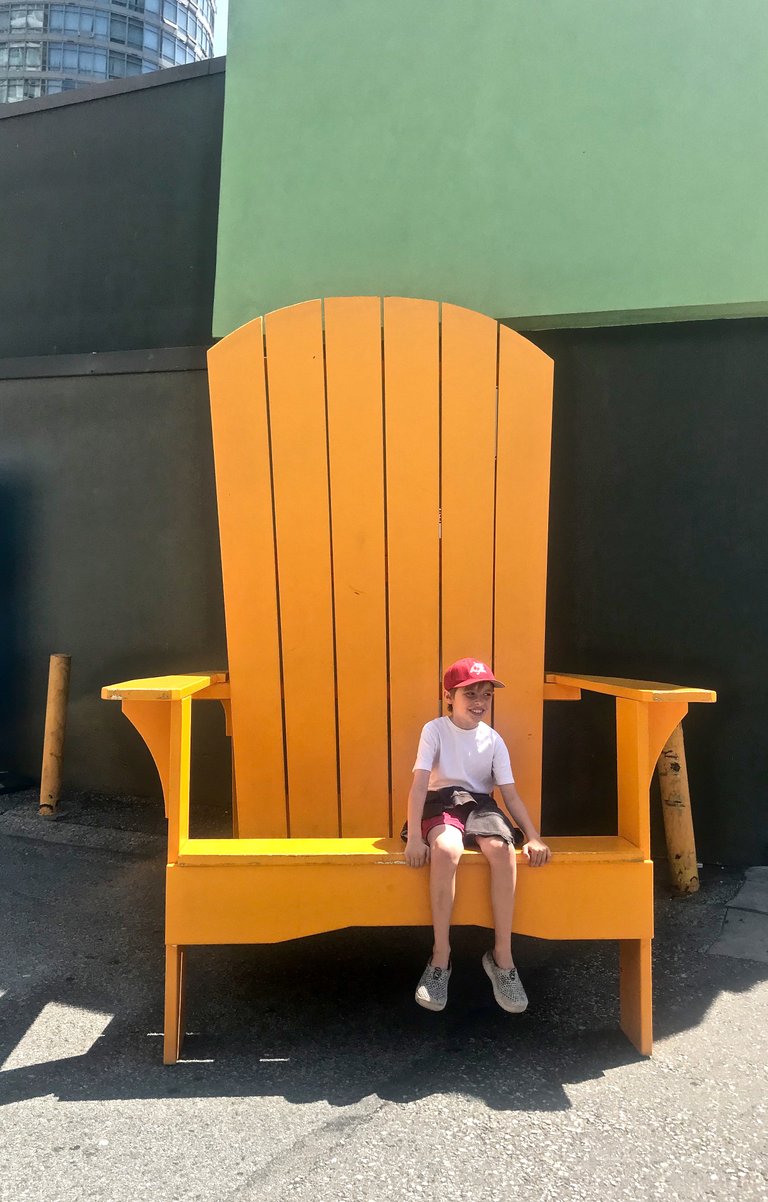 One of the instructions given for #wednesdaywalk is to look up.
Well, this grand little fellow in a very big chair is the one I look up to the most. He was feeling very important on his throne.
Don't worry, mom, he told me. I will grow into it.
And voila, he did.
It was Canada and lawn chairs of all sizes were the height of celebration. What did we do to mark the nation's birthday? Sit around in a comfy chair.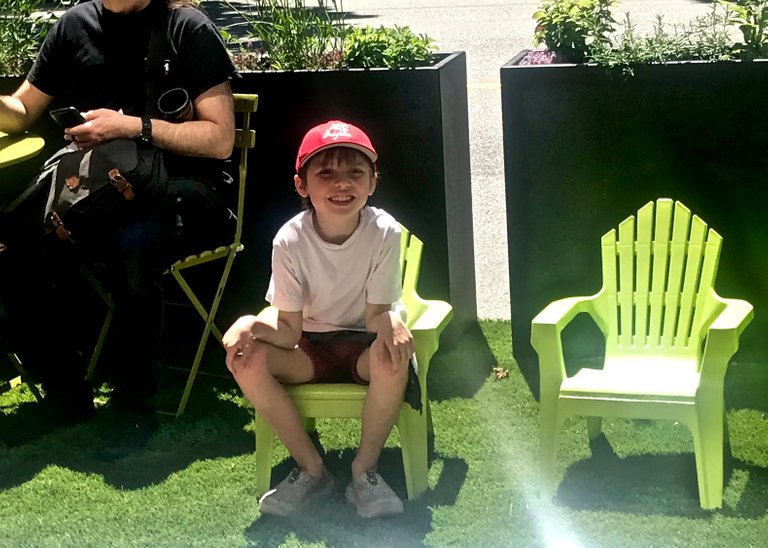 Like any celebration, every day and every walk must come to an end. One more look down for a little more glamour on the edge the gutter.
fallen flower
decaying on the pavement
a fading pink glow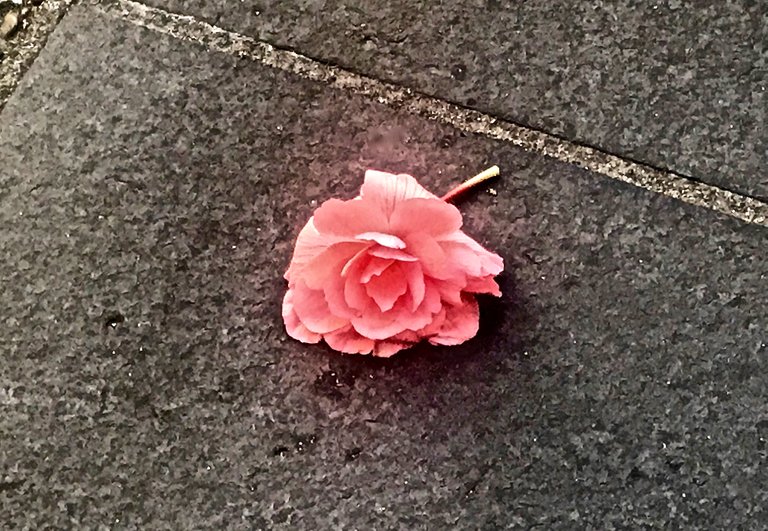 A thank you​ to @tatoodjay for hosting #wednesdaywalk.
All photos are my own.