This is an old memory. It resurfaced slowly, over the last few weeks, but when I saw the latest writing prompt by @steemhousepub, it made me think of digging up memories from the ashes. And, as many of my creations do, a poem emerged halfway through my yoga practice and was thus scrawled into a notebook as I lay belly-down on my mat.
I appreciate poetry as an art of capturing memories and bringing them back to life. This story is buried far in the past, with imagery of a beautiful setting I don't even remember how to get to, but the moment and the man still have a place in my heart. I hope you enjoy it.
---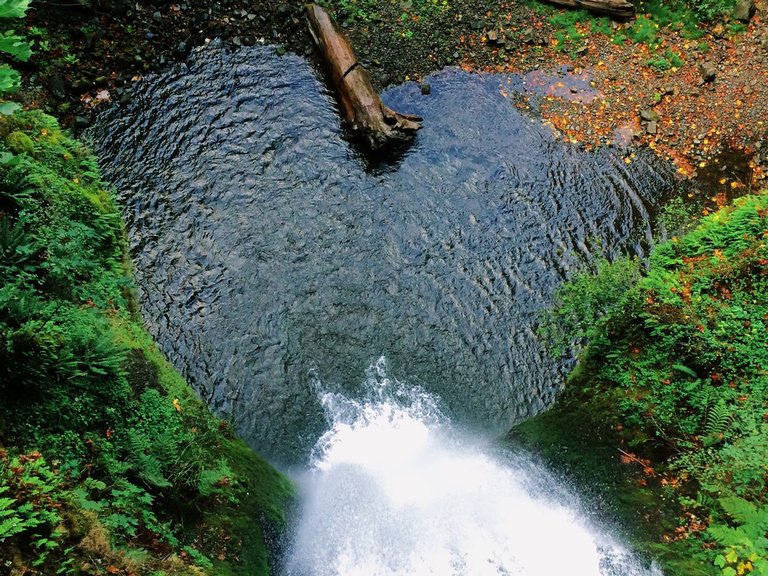 Photo: Melissa Askew/Unsplash

The Dark Waters of the Soul
---
It was meant to be a solo trip,
But she didn't want to be alone yet.
So, she invited him. The mysterious one.
The man whose heathen grace made her blood sing.
They found sanctuary in a forest,
By a river whose cascades created deep pools.
Cedar and mist scented the air.
A rope swing hung over dark, cold water,
Beckoning the brave.
He wandered while she set up camp.
Tent. Bedding. Journal. Drum. Sacred stones.
Perched on a bolder, with the flow of water on all sides,
He drew his swords and moved in a practiced dance…
Waiting for her.
When she climbed onto his rock, he gave her the blades.
Showed her how to hold them.
How to move.
How to strike.
How to breathe and balance.
His touch brought her to life.
They lingered, drawn together in the seclusion of the wood,
Serenaded by river and birdsong.
She came here to be alone, but asked him to stay.
Just one night.
The fire snapped and cackled.
They traded words of magic and confession.
He held her more fully than she'd ever been held,
As if he was made to cradle her.
He had the presence of a faerie king,
The soul of a poet.
It called to her own.
She melted, surrendering, but not for long.
A flame grew within as the fire's embers glowed.
Bound to another, she denied
A kiss that would haunt her for years.
Burning inside, she left him to his wholesome heat
And went to her bed.
In the morning, she asked him to go.
Perhaps it was a coward's choice,
Perhaps it was the noble one.
It was supposed to be a solo retreat, after all.
One last time, he embraced her.
Fully.
Body and soul.
It cracked her open.
At home in the wild, he departed on foot.
But he left her a sword.
Like a part of him remained behind,
Guarding her.
The day was too quiet.
The water made soothing sounds,
And the fish looked up at her from their deep pools.
She conjured the courage to dive from a high rock,
Took a chance on the rope swing into the shadowy green,
But the thrill escaped her.
The forest seemed a lonely place without him.
She'd set out to make peace with being alone,
And there was comfort in the silence,
In the gentle sway of the trees…
But beneath, in the dark waters of her soul
Where the sun couldn't reach,
Sorrow dogged her.
She'd bound herself to a man who didn't see her.
Not truly. Not like her almost-lover.
The mysterious one.
The near-stranger who'd held her like he was
Holding her spirit along with her limbs.
She'd sent him away for the sake of a lie.
For loyalty to a dying thing.
The binding was unraveling.
It would soon be ashes.
Only her honor kept her from
Betraying the ring she wore,
Though her heart began wandering long ago.
Now, the chance was gone,
Like the embrace that called her restless spirit home.
The forest didn't fill her like his wolf-eyed kindness,
Even if his sword lent her strength.
There's no kind of alone
Like the absence of love that might have been.
But she'd chosen a solo journey.
And so, it was.
Original writing by Katrina Ariel.

In case you're wondering, I returned the sword. It wasn't a forever gift, but the memory was, and I'm glad for it, even now. Even if it was bittersweet.
If you'd like to participate in the writing prompt, check out the second Steemhouse writing prompt post.
As always, thanks for reading!
Whatever happens, keep singing your song!
Peace. @katrina-ariel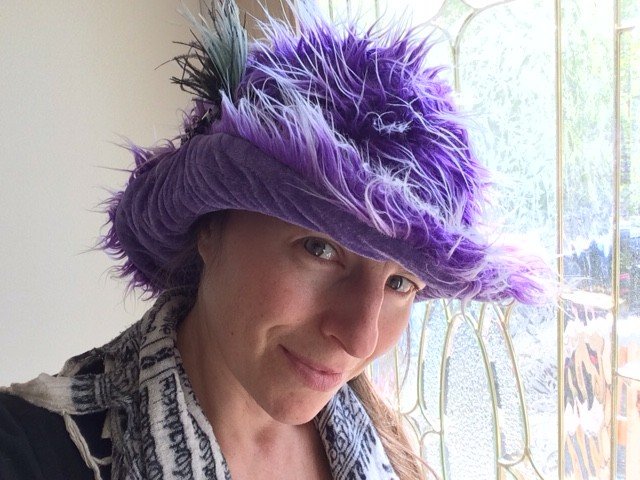 ---
Author bio: Katrina Ariel is an old-soul rebel, musician, tree-hugging yogini, and mama bear to twins. Author of Yoga for Dragon Riders (non-fiction) and Wild Horse Heart (romance), she's another free-spirit swimming in the ocean of life.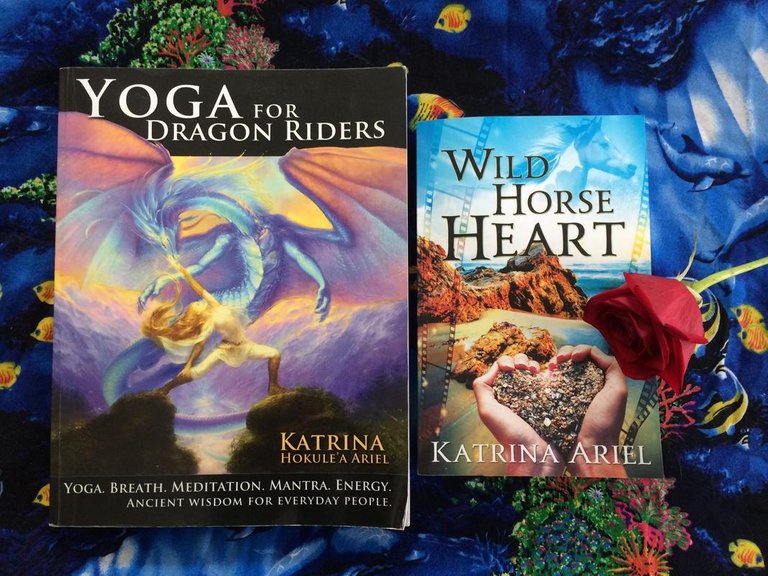 Katrina's writing website
---