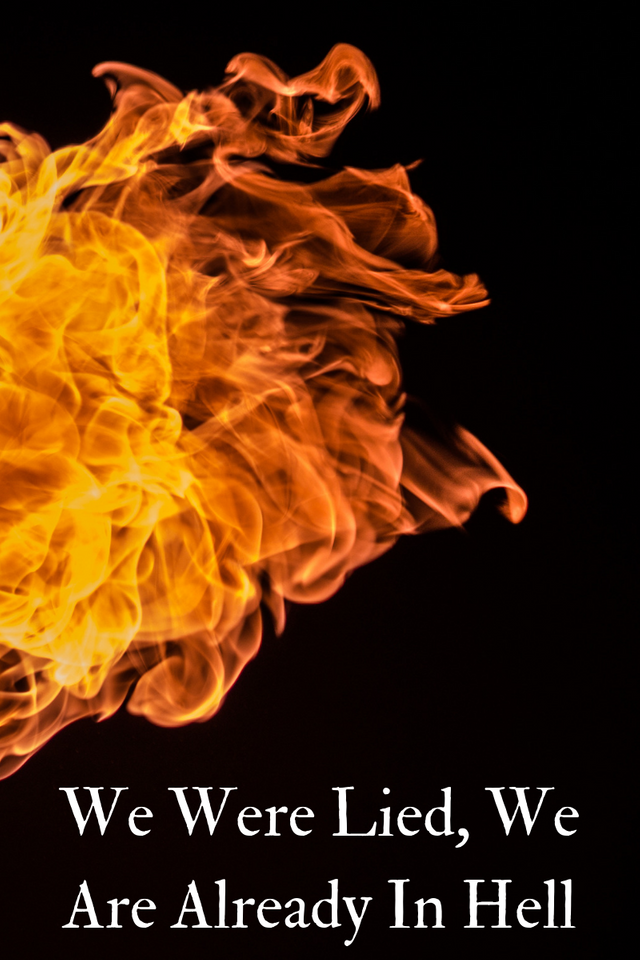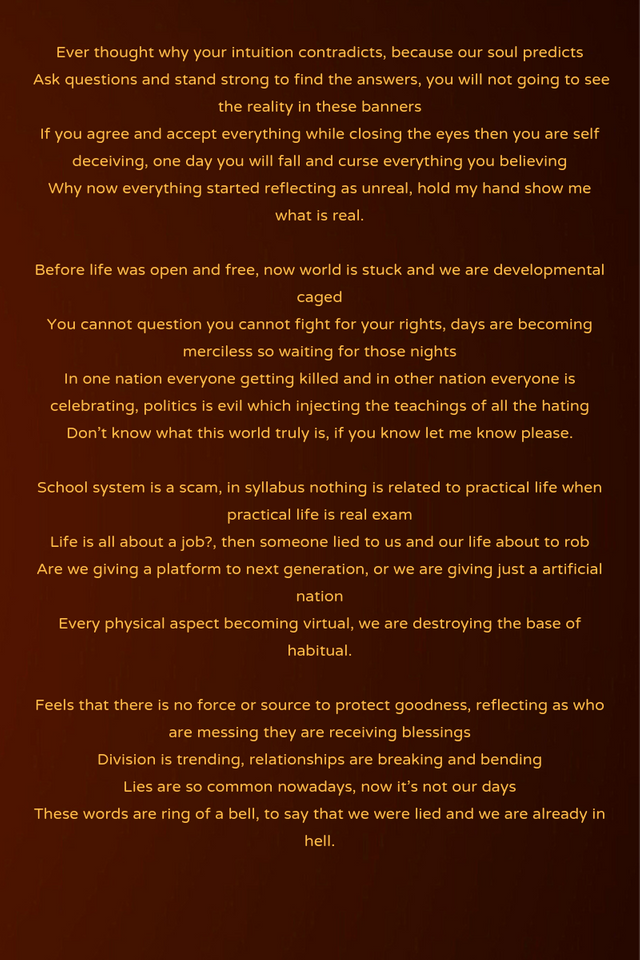 Ever thought why your intuition contradicts, because our soul predicts
Ask questions and stand strong to find the answers, you will not going to see the reality in these banners
If you agree and accept everything while closing the eyes then you are self deceiving, one day you will fall and curse everything you believing
Why now everything started reflecting as unreal, hold my hand show me what is real.
Before life was open and free, now world is stuck and we are developmental caged
You cannot question you cannot fight for your rights, days are becoming merciless so waiting for those nights
In one nation everyone getting killed and in other nation everyone is celebrating, politics is evil which injecting the teachings of all the hating
Don't know what this world truly is, if you know let me know please.
School system is a scam, in syllabus nothing is related to practical life when practical life is real exam
Life is all about a job?, then someone lied to us and our life about to rob
Are we giving a platform to next generation, or we are giving just a artificial nation
Every physical aspect becoming virtual, we are destroying the base of habitual.
Feels that there is no force or source to protect goodness, reflecting as who are messing they are receiving blessings
Division is trending, relationships are breaking and bending
Lies are so common nowadays, now it's not our days
These words are ring of a bell, to say that we were lied and we are already in hell.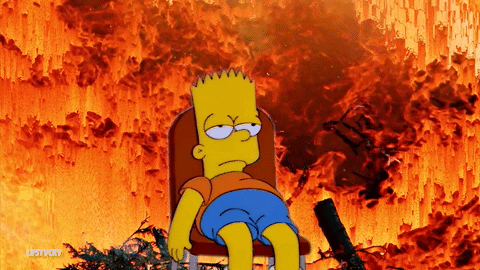 SOURCE
Steem On.

You can support my work through below mediums too.
BTC:
3GJCQPyxQMc5zQasc3EoW7vnV2fKpp9aY9
ETH:
0x514d948ead79d7f8db680173c266a39cd2677c98
LTC:
3DxFQhqaxetpGUciAT5axAdztVVr9QowEb
BAT:
0x193ce1410d4acefd0ee24577d575f087f164ed48
DASH:
7aNhxUxH8NbYDL9TciuGHHERwjL143NCUo

Discord Channel Links:
TEARDROPS: https://discord.gg/wC7H4Rt NATURALMEDICINE: https://discord.gg/wQnDNpv
(Pictures are used and edited with Canva).
"This is my original and opinionated work."
Stay Blessed.
Spread love and spread kindness.
Thanks and regards, Chiranjeevi Sarikonda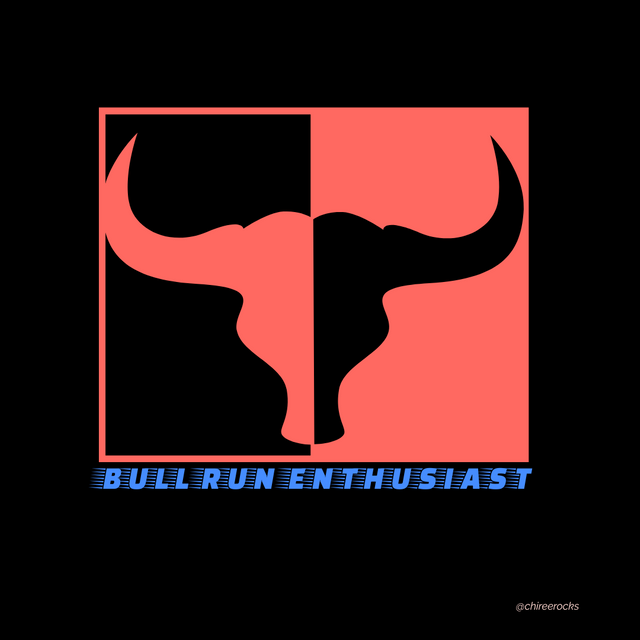 (If you want this logo, let me know in the comment section.)