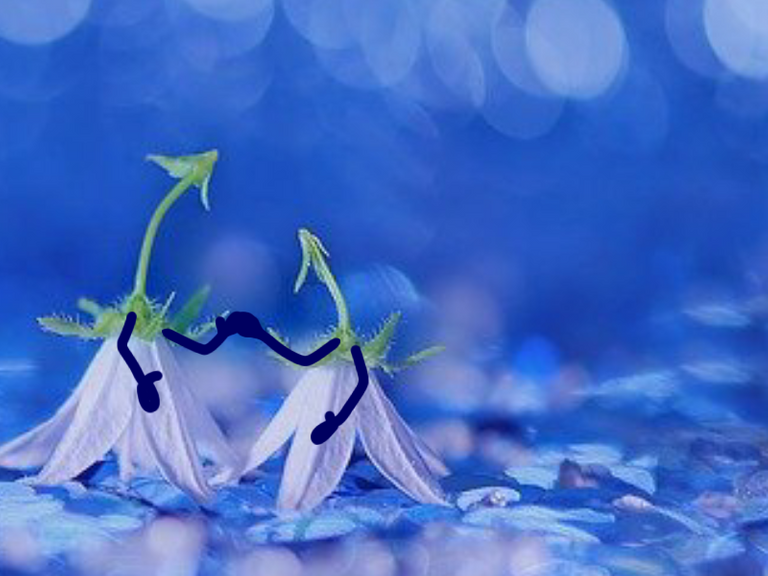 ---

---

Decidimos bailar con la sutileza del presente,
Darle al mundo una versión distinta del número dos,
Ser de los pétalos la reacción
Y vestir del mismo tono para unificar la sensación.


Negamos a los demás colores,
Fuimos tiñiendo de azul la vida entera,
Mudando la esperanza al mundo de ilusiones,
Donde no cuentan historias la tristeza.


Destellos de un mundo donde solo paz se alberga,
Respiro de una música que no cesa,
Pasos celtas de tonos turquesas,
Meditación de la mezcla de estas dos experiencias.


Toma mi mano y crea pasos de baile, esos pasos que crean poemas,
Creaciones innegables de hilo del amor,
Donde el uno más uno nunca fué dos.


Caímos del árbol de las expectativas,
Siendo dos capullos de flor,
Quienes retan al mundo con parejas formando un corazón,
Quienes ignoran los problemas que la realidad intento.

---
---
Porque el más mínimo detalle evoca sentimientos y tenemos que aprender a vivir un rato en el mundo de la ilusión...
---
Esta poesía fue creada como una participación a la iniciativa de @felixgarciap, basado en hacer una poesía basa en la palabra "ilusión". Vean las reglas aquí:
[Link](https://hive.blog/hive-166850/@felixgarciap/lyric-poetry-contest-edition-59-prompt-illusion
---
---


& Telegram as @DarkFemme

Nota:
Todos los separadores y firma son de mi autoría, realizados con ibispaint.
Recuerden que la fuente de la imagen está bajo la misma en el hipervínculo.
Contenido original que será publicado en varias redes con el mismo nombre de usuario.
---


JOIN US / ÚNETE
---
The Tag for us Community now is #poet-up. All divisors and the sign for this community was maked for me with Ibispaint app.
La etiqueta para nuestra comunidad es #poet-up. Todos los separadores y la firma de esta comunidad fueron realizadas por mí con Ibispaint.

Follow us on our social media
Síguenos en nuestras redes sociales
---