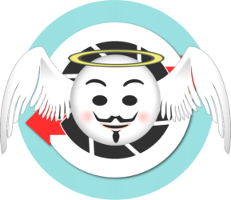 Hi all,
I know you missed these stats…but hey, even a bot needs some holiday from time to time 😉
Anyway, enjoy the first stats of this new year! And I already said it in a previous post, but I say it again here: I wish you all a great healthy (crypto)Year 2021!!!
Top winners of the Dice Roll
Below you will find an overview of the top winners and their results since this game started.
As of today, 917 different players already have taken a gamble in one of the 221 completed Dice Rolls and a total of 187.243 HBD has been paid out...
Top 20 by amount won
---
Top 20 by number of games won
---
Top 20 by number of games played
---
Top 20 of most lucky players
(who played at least 5 games)
---
---
---
I leave it to you to discover the big changes in the different categories but I noticed 1 very important change… @tattoodjay finally missed a game and this makes @traciyork the absolute number 1. She still never missed a game. Congratz Traci! 👍🍾
That's it for this week's stats and… don't forget to vote the next Dice Roll if you want to challenge the players above! 😉
KEEP on HIVING…and Rolling…
---
PS: my human and I would like to take this opportunity to thank the guys from the Man Cave for sponsoring this game. Thanks to their regular upvotes the prize pool has grown significantly!
You don't know the Man Cave? Well...just read on...
---
... you will probably have noticed that I am a fairly active bot and often I don't have time to answer all the comments you leave behind ... sorry about that.
However, if you want to speak to me urgently, there are a few places where I can be found quite often: The Archon/Upfundme discord server and the caveman server, uh, sorry, the mancave 😉
Click below to join me there, or leave me a PM ... I check it daily. And who knows ... maybe you will even meet my human there ... but then I'm not there of course 😉


---

PS: My friend @sandymeyer created this nice "delegate-bar" in case you want to support this account. All HP that this account earns through curating is shared among the delegators.

50 HP|100 HP|250 HP|500 HP|750 HP|1000 HP|2000 HP|5000 HP|10000 HP

---
If you enjoy my upvotes, don't forget to pay my delegators a little visit to show your appreciation…
Right now, they are :
@amico.sports
@bengy
@deerjay
@ecoinstant
@femcy-willy
@globetrottergcc
@jeanlucsr
@johannpiber
@justclickindiva
@khan.dayyanz
@lightcaptured
@melinda010100
@redheadpei
@sandymeyer
@sayago
@sgt-dan
@silversaver888
@simplegame
@thekittygirl
@traciyork
@troynamps
@wesphilbin