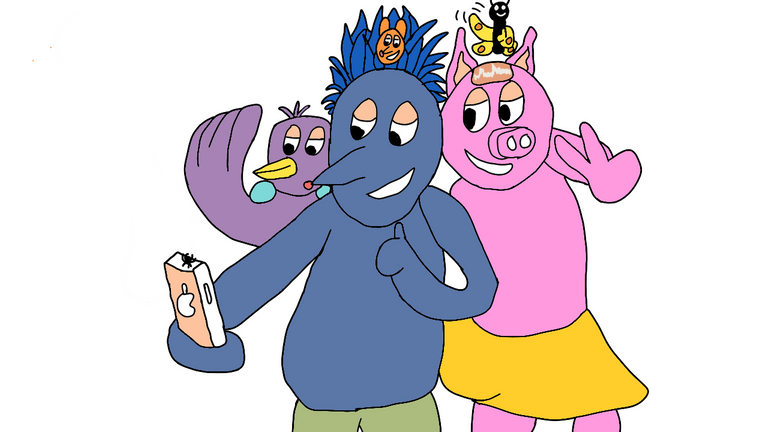 They are having a vlog for today and all of them are included in the vlog. This is their first time to be complete in the vlog because usually Pinky was the only one in the video.
Cornelius is the editor of their vlog and when he started to edit it. He only sees this black screen.
Is their camera broken?....NO!
Victor blocked their camera as you can see he was on the phone! Hahahaha! See you on my next drawing!
-r🍎r