Howdy Steemians! Hope you are all havin'a great time. Well as for me , i was really busy as a mom the past days.. my girls are not well, but hopefully they get better the soonest. I just wanna quickly share to you this photographs i've taken earlier while i was cleaning the front yard...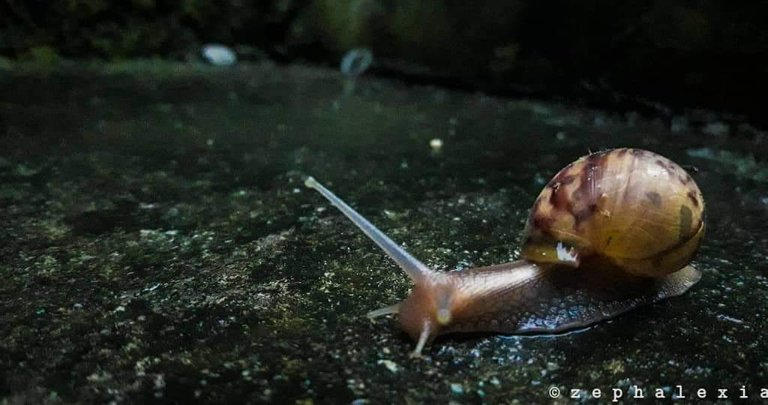 When the rainy season started here , i also been seeing this creature in out front yard some are in the wall there as well. We call it here "suso" , but it's widely known as snail. This one i saw is very small compared to those i am seeing when i was a kid. They are bigger and even the shells.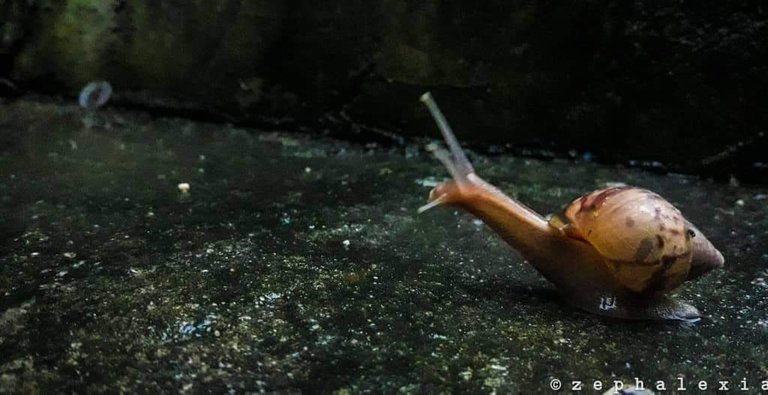 While looking at this snail and takings shots , i see how slow it moves but it keeps on going even it could be prone to danger like maybe stepped by me or eaten by maybe cats or dogs. And it seems like it has a target direction on where to go. I just realized as well that snails can be like us people.. That in our life , we have to have a goal , something that we look iforward to in the future.. it might be slow in the process , but little by little .. step by step, we can achieve it with determination.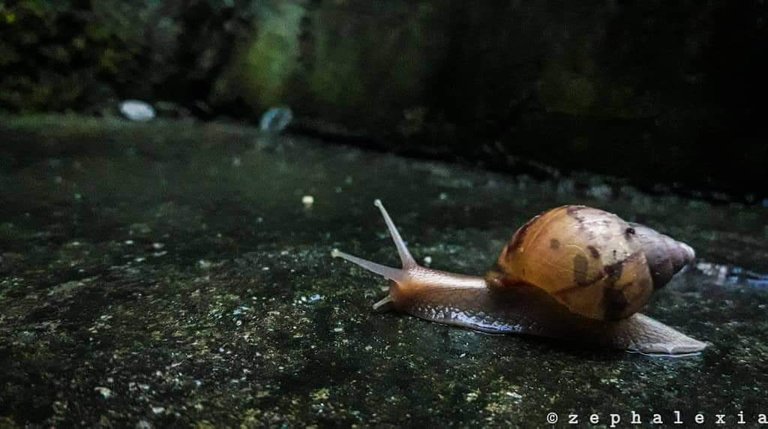 captured using HUAWEI GR3 2017
Philippines
This is also my entry for @derangedcontests photography contest Monday Macro theme
---
---
much love,