Hi guys :)
Last night I decided to take some photos on my way back from the Yoga Studio. It was already dark, so I decided why not do it while there are not too many people on the road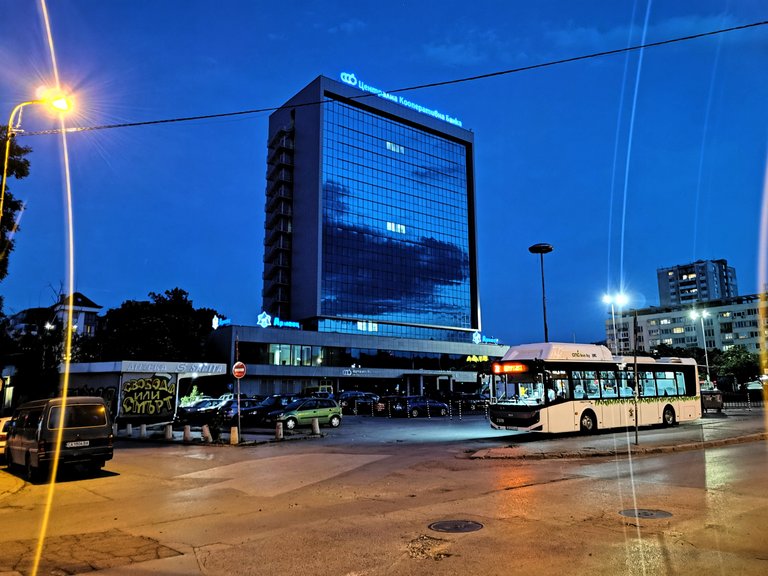 Here we see the last bus stop and relax point of Bus Number 72 of our public transportation service. Behind it, we see a big contemporary building which used to be a hotel, but now it is the headquarters of one of our Banks. My Yoga Studio is on the other side of the building.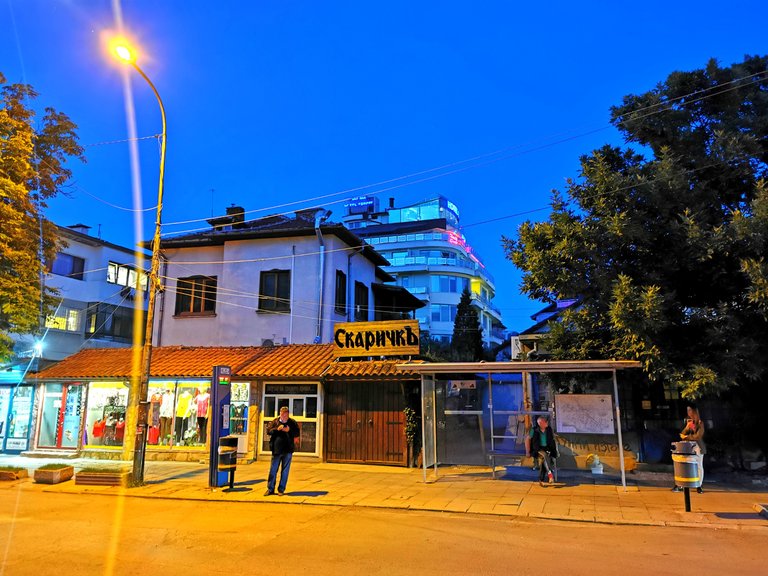 Going down the road we see the first bus stop and a place called The Grill. It is a restaurant that make very nice steaks, Bulgarian meatballs and Kebaps.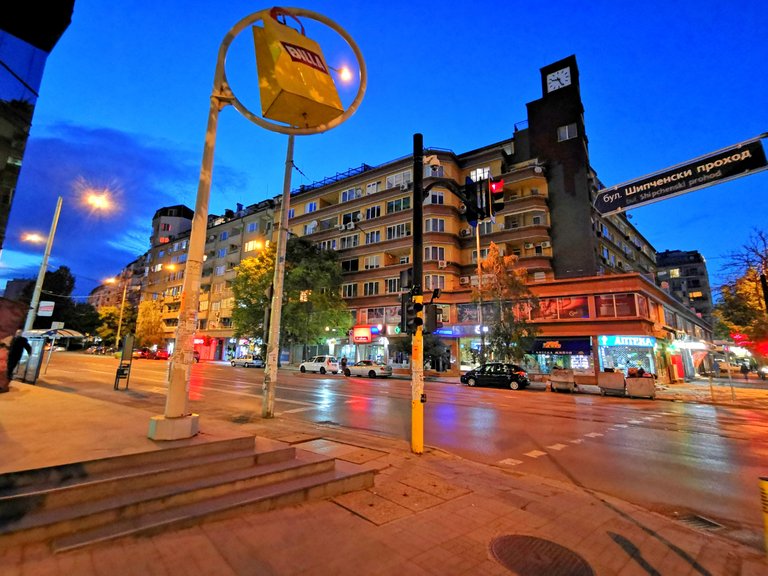 Going further down we see one ouf our famous boulevards and a sign of Billa :D My Austrian and German friends know this food chain very well :) There is a supermarket inside the buidling on the left.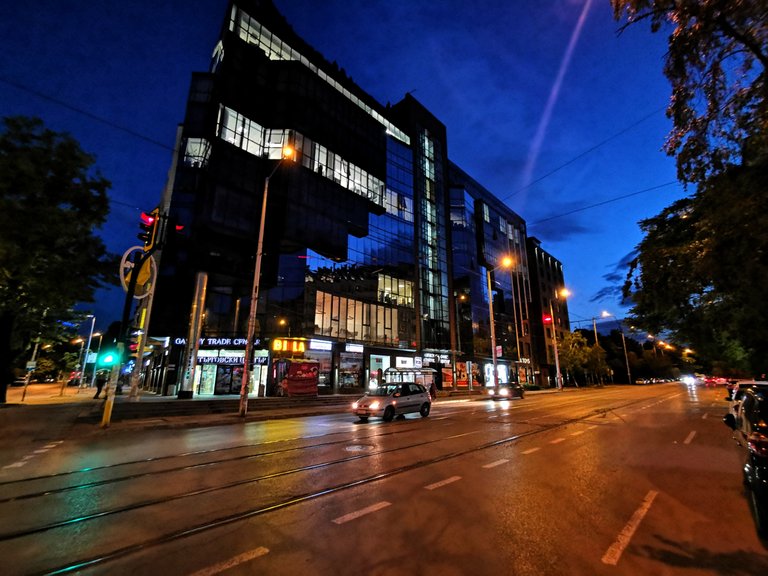 This is how the building looks like. It is called Galaxy Trade Center, but inside there are also private suites and apartments.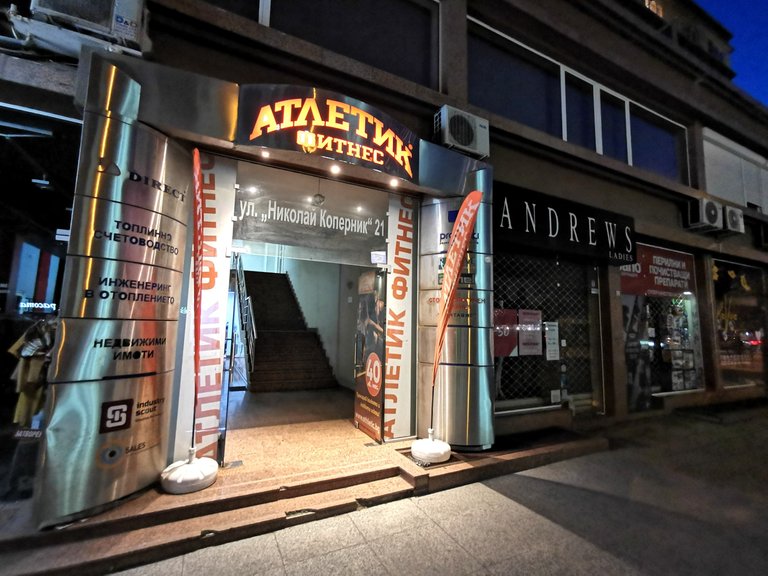 I passed by the Fitness Athletic entrance. Nothing special but the light was nice.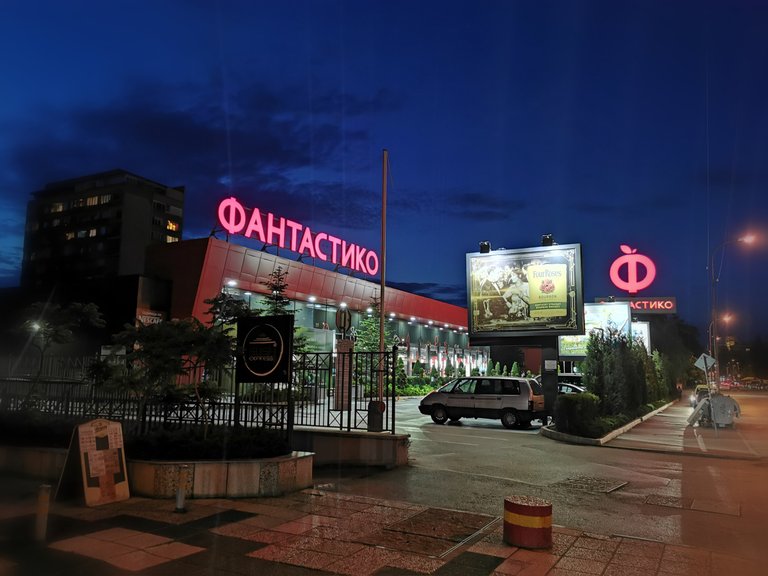 That is a Bulgarian supermarket food chain called Fantatico. It is very famous in Bulgaria.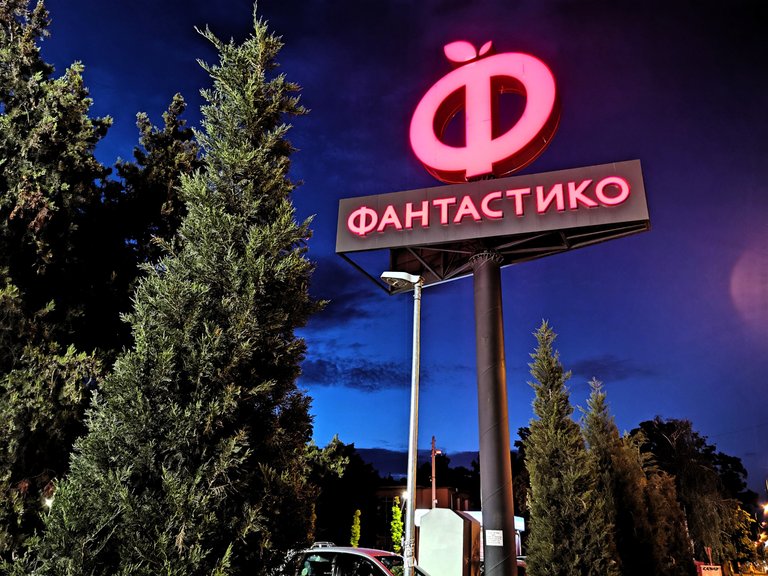 This is the logo seen from closer distance.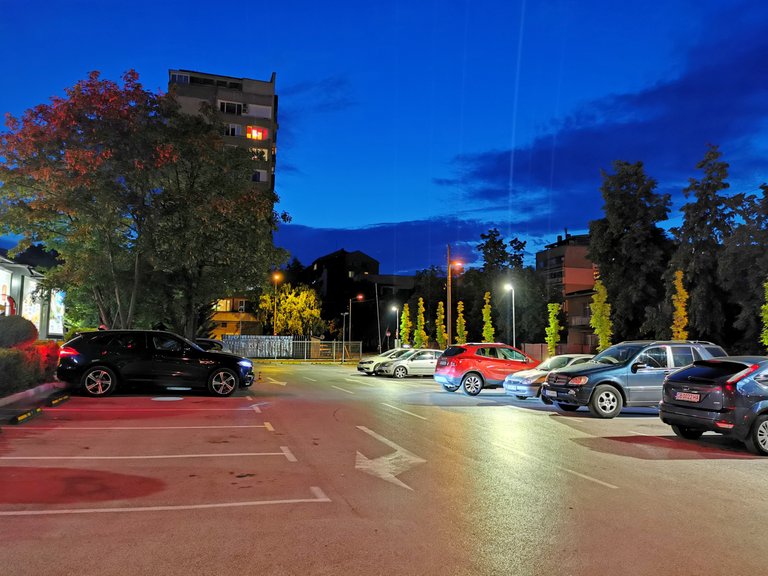 I crossed the parking lot and now I am very close to home but there is a special park that I want to share with you. It is one of a kind and right next to my block :)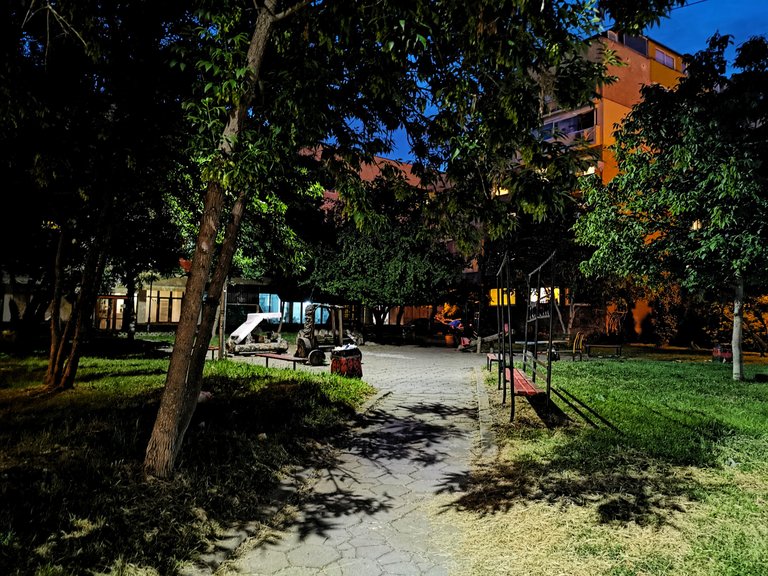 This is how it looks like from afar. Yes it is quite interesting :)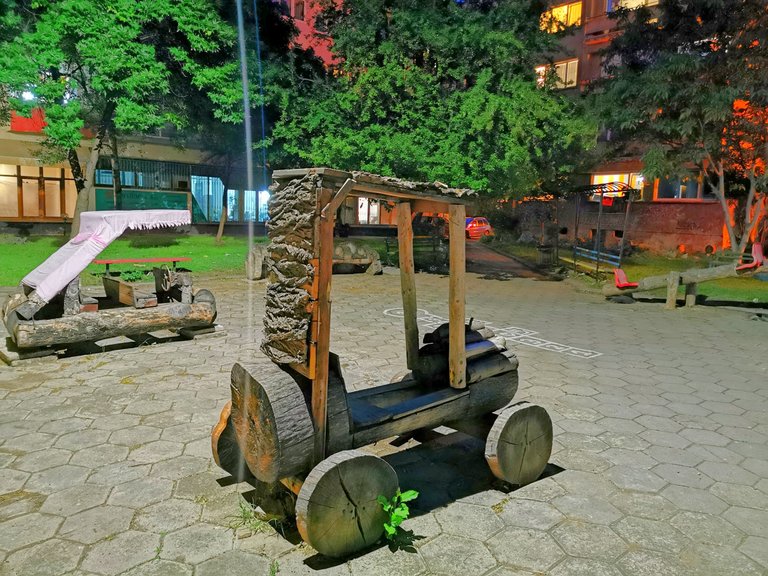 Here is a closer view. Yes you guessed it. Fred Flintstone is in the house :D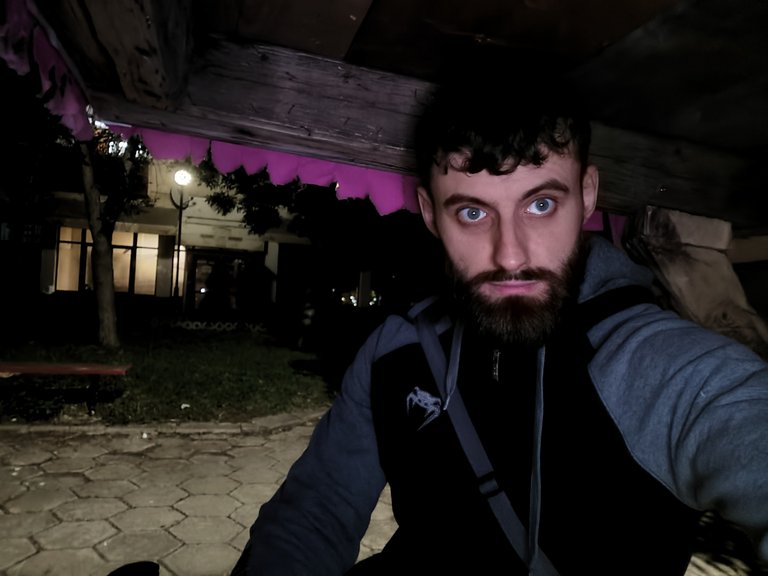 Well not exactly but close enough 😆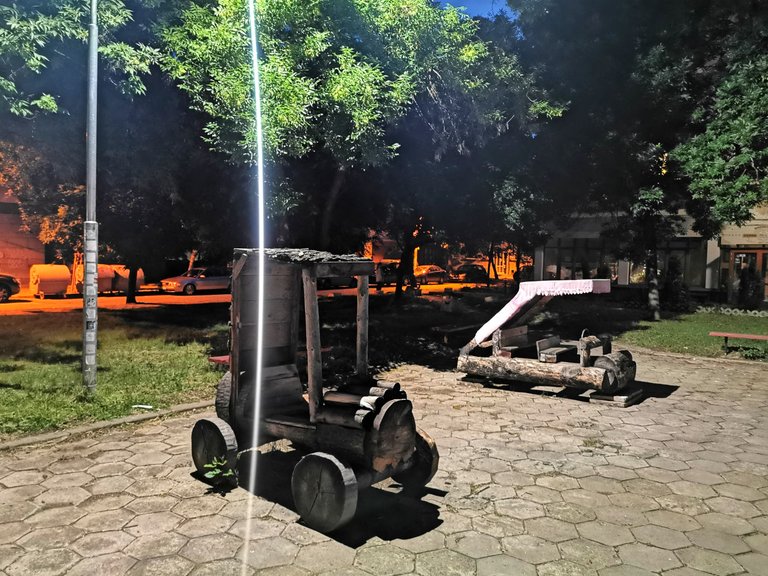 I increased the shadow light so that it looks brighter 🙃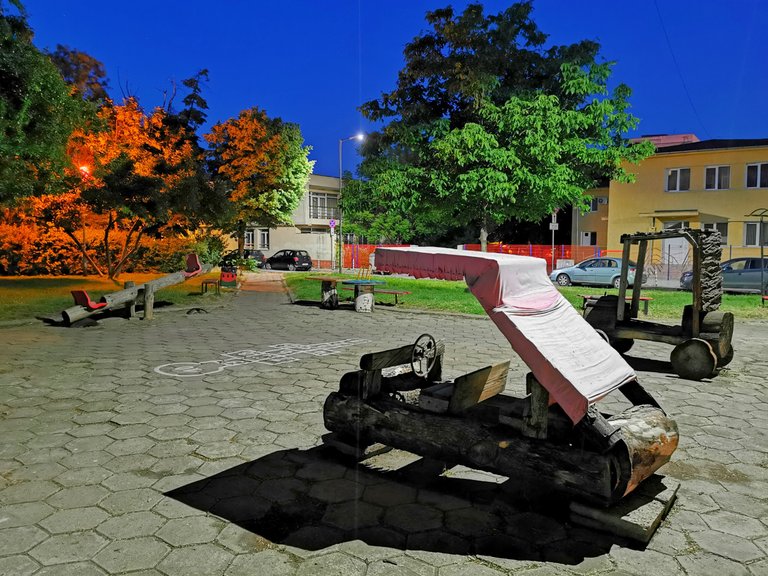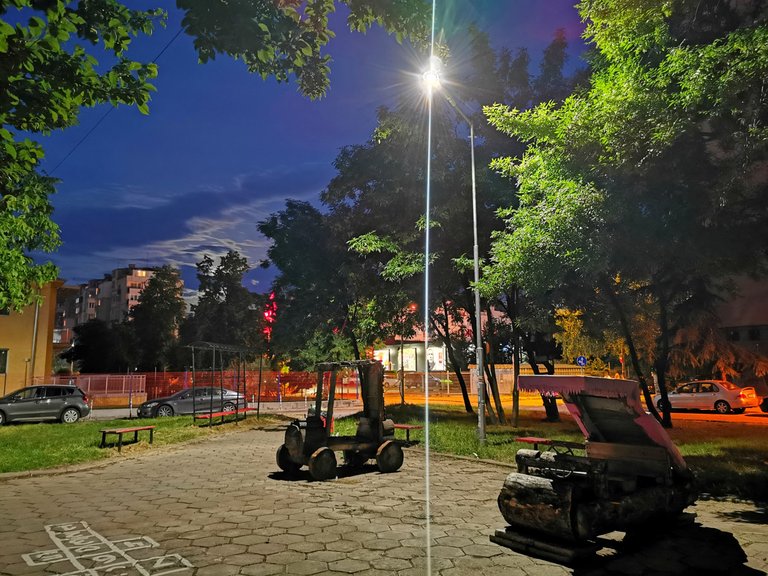 All images in this blog are mine :)
I think it is amazing, do you? Let me know if you want more of those pictures.
Stay happy, be peaceful!
Namaste
I'm here to stay #bgn
=========
Project info for my fellow Bulgarians
Помощна секция за платформата: @iliyan90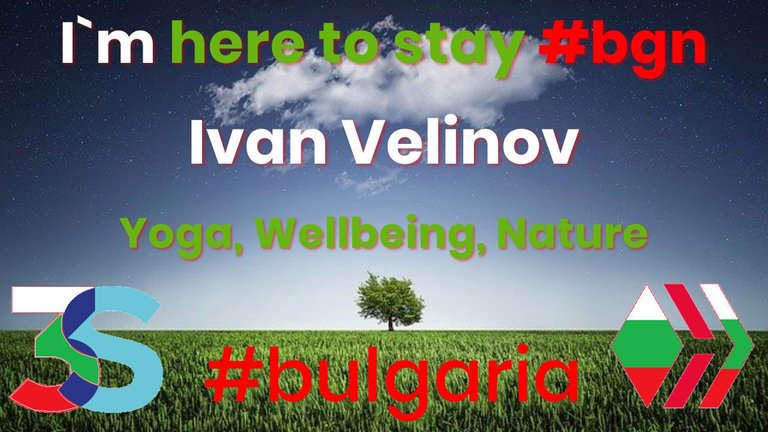 Image Credit:
@fartunko