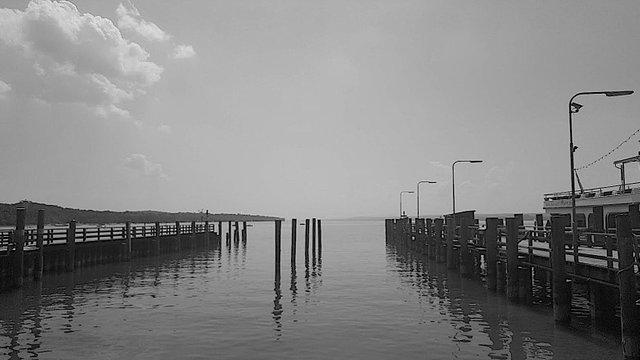 Monochrome Monday and German piers
Good evening creative folks on the Steem chain and any interested tribe. Today I have some black&white photography for you from a German lake showing piers I shot last year when my mom was visiting us! Editing them to Monochrome does not show how hot it was around while taking the photos. They even look a bit like historic visuals or could you guess the year they have been taken? 20th, 19th or 21st century?
However - does anyone guess which lake in Bavaria this shot is from?
Piers
I personally am a fan of piers in terms of architecture - they have a special flair of connecting things or pointing into things you have not discovered yet especially linked to water - do you understand what I mean by that?
A pier, in architecture, is an upright support for a structure or superstructure such as an arch or bridge. Sections of structural walls between openings (bays) can function as piers.
Definition by wikipedia