When I go to work, I see this fellow many times. Whenever the sun is out, he's there to catch a sun bath! And of course, to keep the path safe, so that no enemies cross his territory! 😜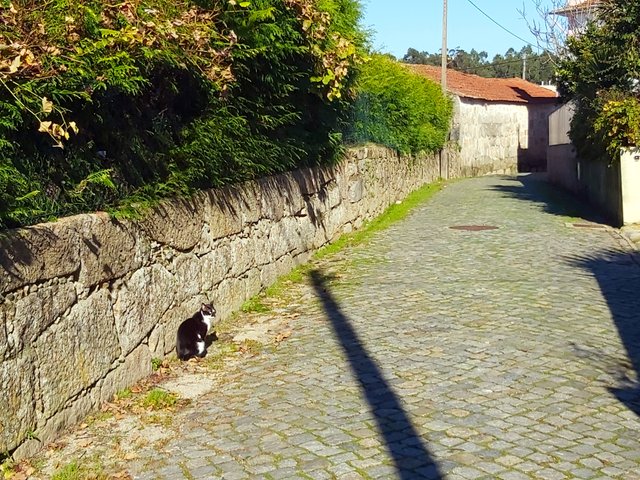 He isn't mean... but he doesn't like to be touched. He enjoys being on his own, without any pesky humans caressing him. If you try to touch him he won't bite nor hiss at you, he'll simply move away with all the calm in the world. He will only run if you do the same! He's a very intelligent little guy!
I leave you with a close up shot. I had to use the zoom of my phone to grab this picture.
I was almost entering his invisible frontier. Another step forward and he would start to walk away... in slow motion. He's a teaser!
If you stick to the right side of the path, he will stare at you ... and make his escape to your back... If you stay on the middle of the road, he will start to move forward and will eventually climb the wall.
I think he enjoys playing cat and mouse with anyone that passes by! 😂
I hope you liked these photos.
---
| | |
| --- | --- |
| Camera | Samsung Galaxy A70 |
| Location | Vila do Conde - Portugal |
| Photos | 3 (Edited with GIMP) |
---