NYC tallest buildings - 30 Hudson Yards
Vertigo Warning - before I start this is another post where people who suffer from vertigo may want to skip as it has some looking up shots
This is my fifth post in a series of posts about the tallest buildings in NYC,
The first post in this series was Tower One World Trade Center
The second post was Central park Tower
The Third Post was 11 W 57th Street
The Fourth in the series was One Vanderbilt
The Fifth in the series was 432 Park Ave
And this post is 30 Hudson Yards
Vertigo Warning - before I start this is another post where people who suffer from vertigo may want to skip as it has some looking up shots later on in the post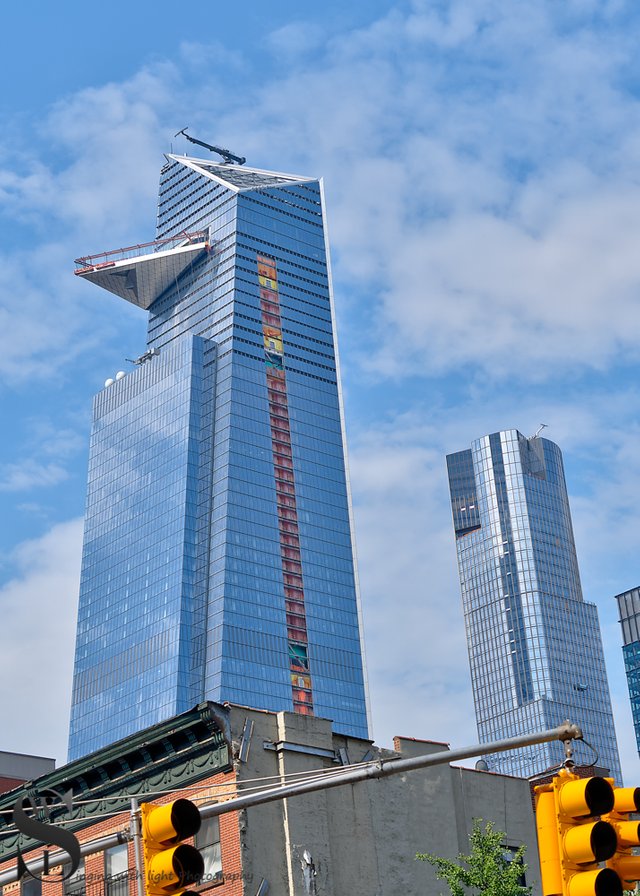 Sony A7iii 62mm F7.1 1/800 Sec ISO 125
Click here to view larger



30 Hudson Yards peaks out at 1268 Feet, i is a super-tall mixed-use building in the West Side area of Manhattan. Located near Hell's Kitchen, Chelsea, and the Penn Station area, the building is part of the Hudson Yards Redevelopment Project, which is the largest private real estate development in the United States by area.
It was the third tallest building in the City when opened.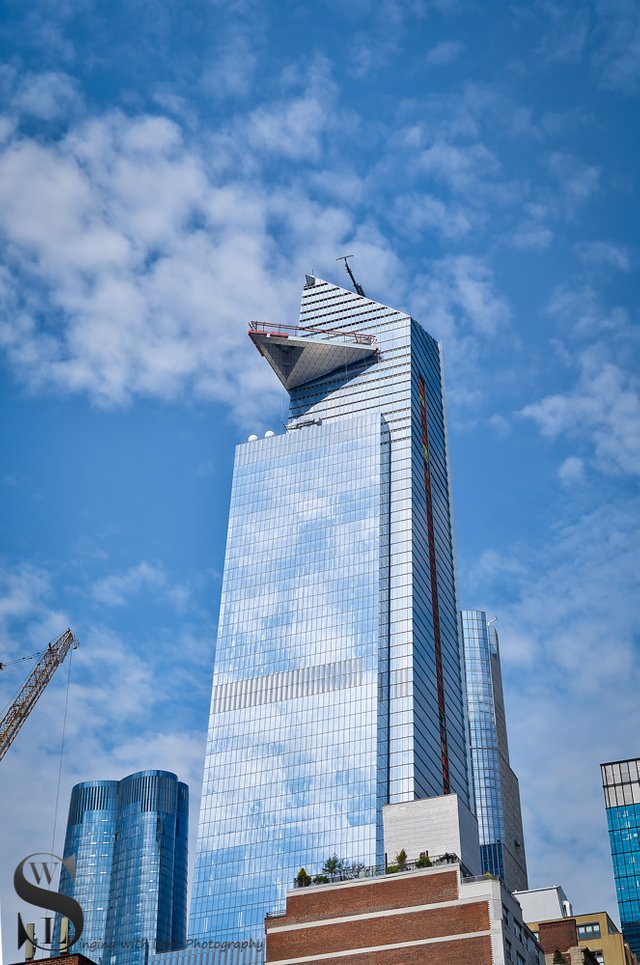 Sony A7iii 45mm F7.1 1/1000 Sec ISO 125
Click here to view larger



In these first two shots, you may note the triangular deck coming out of the building near the top, this is a triangular observation deck jutting out from the 101st floor. This observation deck, at 1,100 feet, will be the highest outdoor observation deck in the Western Hemisphere. (The Empire State Building's 102nd-floor observation deck, at 1,224 feet, is enclosed.) The view will offer new skyline views to the south and east of Manhattan, the surrounding boroughs, and New Jersey.
Here is a shot of it from another angle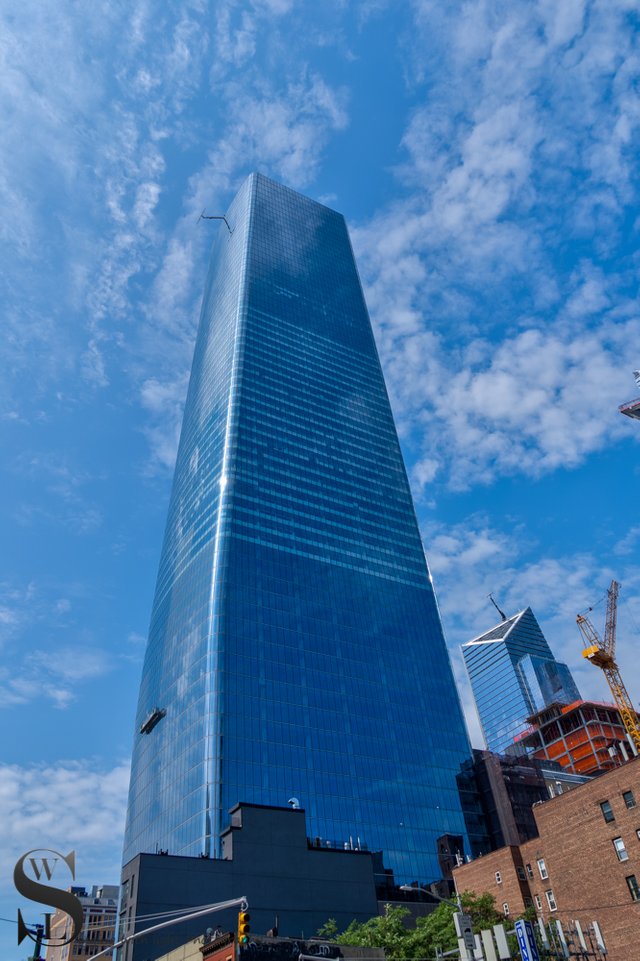 Sony A7iii 24mm F7.1 1/640 Sec ISO 125
Click here to view larger



The Hudson Yards project has really transformed this area, it used to have a bit of a bad reputation but with this building and others going up there it has transitioned into quite an upscale area
I hope the first three shots were not vertigo-inducing but these next two maybe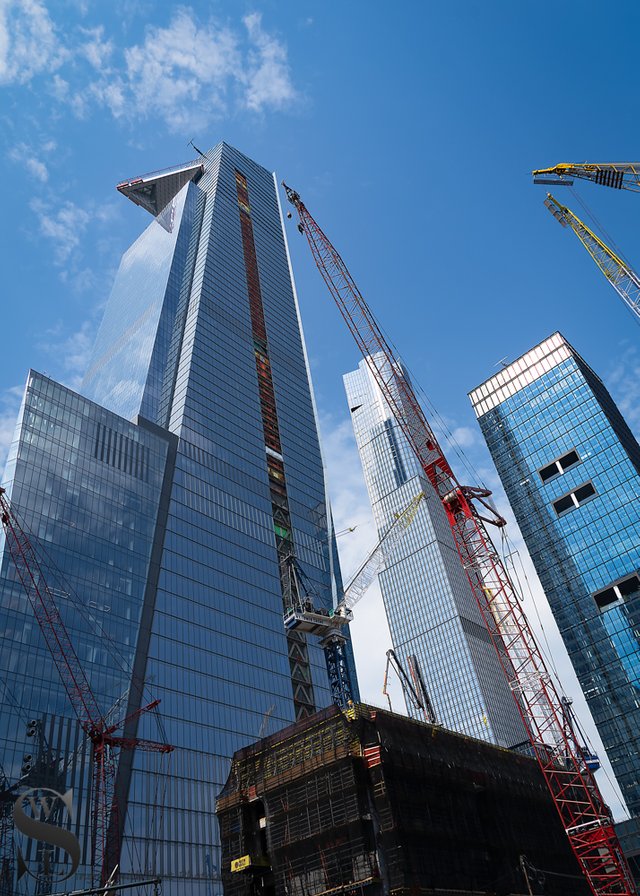 Sony A7iii 24mm F8 1/500 Sec ISO 125
Click here to view larger



And a last shot looking up showing a few of the new Buildings in Hudson Yards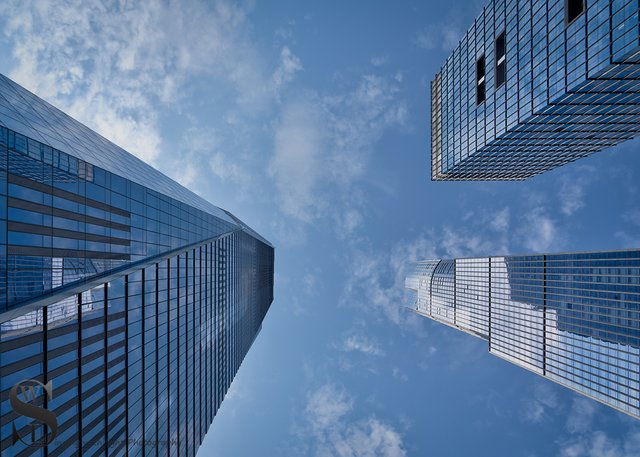 Sony A7iii 24mm F8 1/800 Sec ISO 125
Click here to view larger



And that's all folks
---
unless stated otherwise all photos used in my posts are taken and owned by myself, if you wish to use any of my images please contact me.
---

---

steemusa is a Community for and supporting those from of in the United States, and now is in the process of rebuilding stronger than ever join us on Discord









!steemitworldmap 40.754078 lat -74.000580 long Hudson Yards NYC d3scr