Now for something different
Most of my city shots I go out of the way to not have people in the shots, I just feel funny taking shots of people and I am not sure why but that is something I am trying to work on, so for this post, I am going to do a post of shots on the streets of NYC all with people clearly in view, or for a couple of them the main subject of the post
Starting with this shot of a few people skating on the Ice Rink in Bryant Park, generally when I pass by it is in the early morning before it opens, but I decided to walk up there after lunch one day to get this shot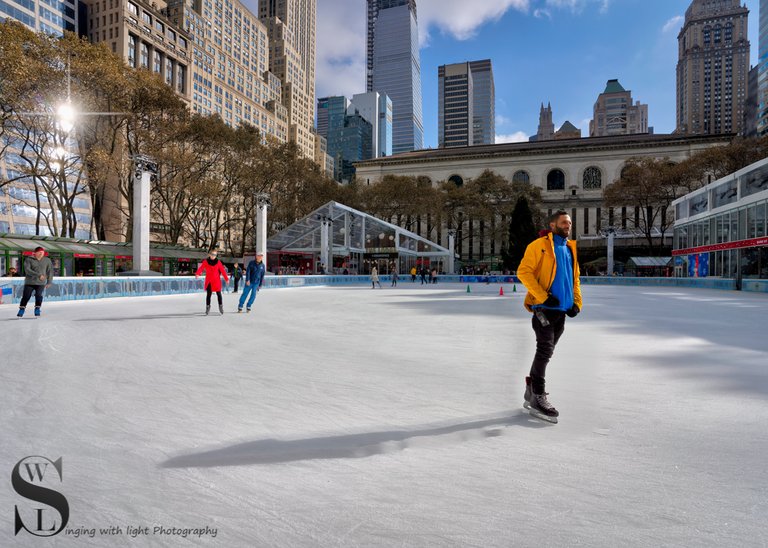 Sony A7iii 17mm F8 1/640 Sec ISO 100
Click here to view larger



Do you Ice or Roller Skate?
I have tried it a few times but I spend more time sitting on the ground or ice or struggling to get up after falling I should say.
This next shot was taken when I was out taking shots of the festive windows inthe city, but As I saw the people crossing the road I thought of the Beatle Abbey Road shot and decided to take a shot of the people crossing the road, I know it is nothing like the famous Abbey Road photo but its what came to me to take this shot if that makes sense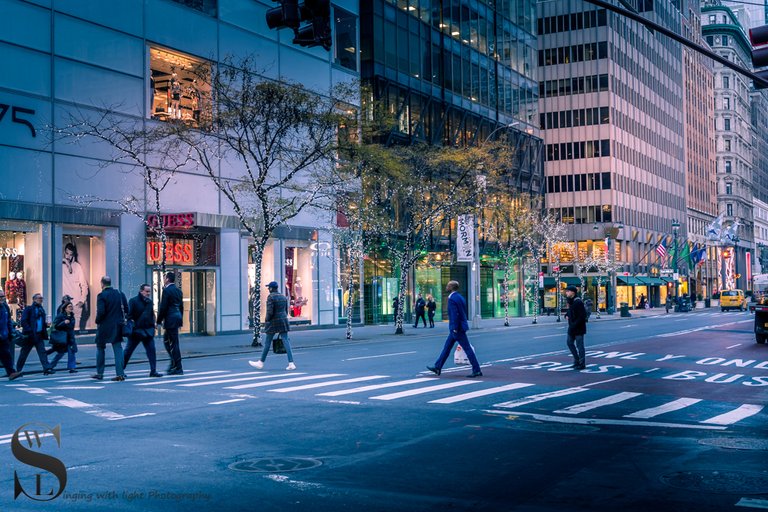 Sony A7iii 45mm F5.6 1/60 Sec ISO 1250
Click here to view larger



Another shot on 5th Ave now in the past I would not have edited or shared this post because of the people in it, but when I think about it now as I am typing this NYC is always thriving with people and activity and getting shots without people is not really catching the feel of the city, so sinc e I only have two months left working inthe city I am going to make a real push to get more Street shots with people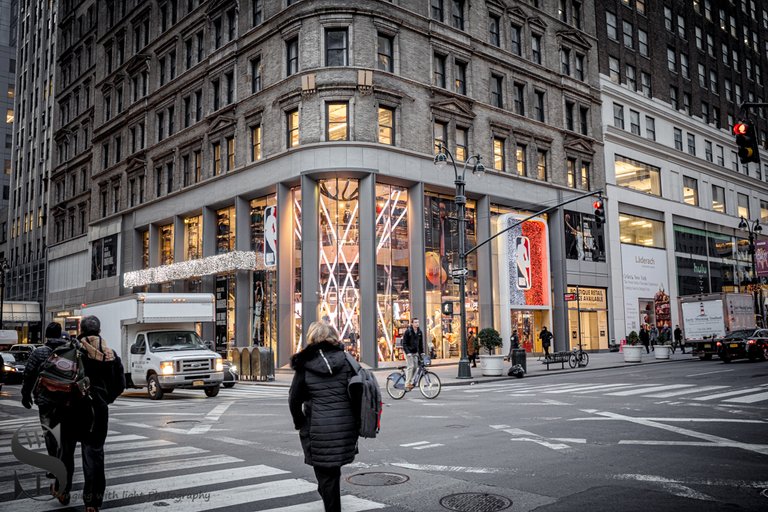 Sony A7iii 33mm F5.6 1/60 Sec ISO 1600
Click here to view larger



And finishing off with another shot of Skaters in Bryant Park, I tried a different style of edit for this one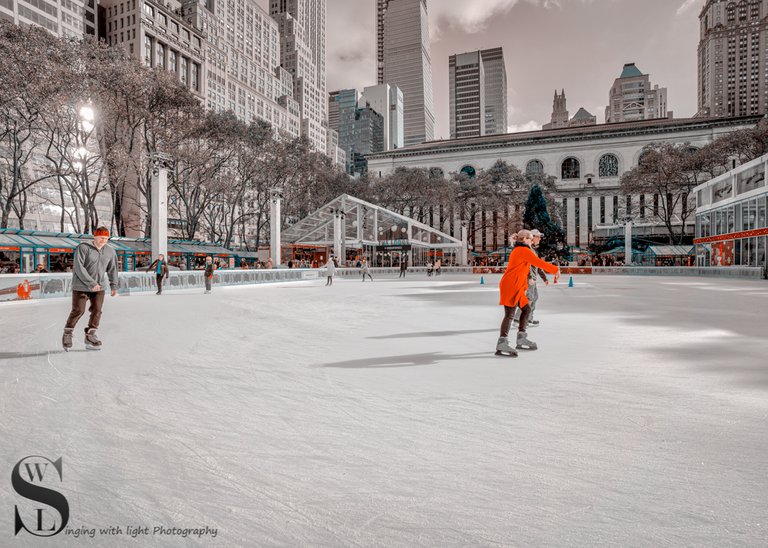 Sony A7iii 17mm F8 1/500 Sec ISO 100
Click here to view larger



And that's all folks
---
unless stated otherwise all photos used in my posts are taken and owned by myself, if you wish to use any of my images please contact me.
---

---

steemusa is a Community for and supporting those from of in the United States, and now is in the process of rebuilding stronger than ever join us on Discord









!steemitworldmap 40.752938 lat -73.981752 long Bryant Park NYC d3scr