A full Moon
I think the mix of a lot of things to do and going on for me and the Full Moon yesterday, along with the cooler weather has put me in a bit of a funk for taking and editing photos of recent, but today the temp is taking a climb and will hit 65 today, I will try and motivate myself to get out for a walk today and get myself motivated again, lets see how that works out.
I wasn't sure what to share today but writing the first paragraph reminded me of a shot of the moon I took a while back so let me share that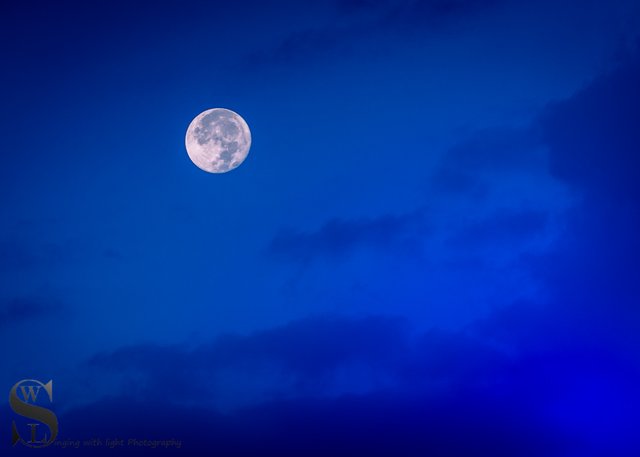 Sony A7iii 240mm F9 1/50 Sec ISO 100
Click here to view larger



Don't worry its nothing big going on with me, just some family with medical issues and a lot to do between now and when I retire, plus planning for the few months after I retire and before I get my final payment and the Pension kicking in, all things that will work out well so its all good but they do get stuck in my head at times.
I always getting into a funny mood when there is a full moon, and the same for my wife, I remember back when I was in primary school, it clearly used to affect me even more than now, a teacher that I had one year back then, actually talked to my parents and asked that on the day of the full moon could they keep me at home as I must have been a nightmare to handle on those days, I would like to think I am better these days LOL
I remember looking it up a few years ago, and I remember reading in a study I think it was back in 2007, 45 percent of college students believe moonstruck humans are prone to unusual behaviors, also in the same year several police departments in the U.K. even added officers on full-moon nights in an effort to cope with presumed higher crime rates.
William Shakespeare even referred to it in Othello
It is the very error of the moon.
She comes more near the earth
than she was wont. And makes
men mad.
—William Shakespeare, Othello
Also did you realize the meaning of the word Lunacy was originally referring to insanity of an intermittent kind attributed to changes of the moon
So I have to ask
Do you think I am crazy, or can the full moon affect people?
And that's all folks
---
unless stated otherwise all photos used in my posts are taken and owned by myself, if you wish to use any of my images please contact me.
---

---
steemusa is a Community for and supporting those from of in the United States, and now is in the process of rebuilding stronger than ever join us on Discord