When I visit parks and regions with old structures, it makes me wonder what all of it looked like during its prime. This bridge was used in the 1800s and was abandoned some time after 1950. Though the area can kayaked the bridge is shut down.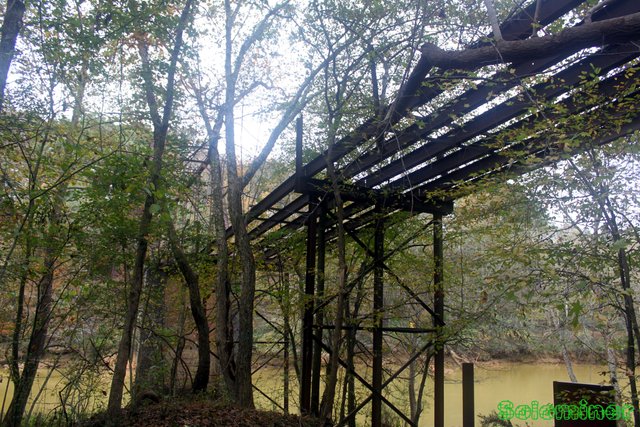 | Camera Model | Canon EOS Rebel T1i |
| --- | --- |
| Lens | EF-S 18-55mm |
| Filter | UV filter to protect lens |
| Aperture | f/3.5 |
| Shutter Speed | 1/200 sec |
| Film Speed | 100 |
| Spectrum | Visual Light |
| Wavelength | 380 through 700 nanometers |
| Location | Suwanee, GA USA. |
Many signs suggesting not to climb the old bridge, many people have fallen in shallow water and really hurt themselves.
On the way in, at the parking lot trail head. Someone left a leash with a Spongebob design on it.. hah
The old road to the abandoned bridge, has not been used in nearly a hundred years.
Its just bare metal now, rusting away and taggers getting to it. These supports were the start of the bridge from what I can tell.
As the bridge got down to the water it climbs to stay at the elevation across the water.
Looking under the supports, the Autumn leaves have a special look to them through the iron stucture.
The beams have trees and bushes growing all around them, the forest taking back what was once cleared by man.
Another spot where the trees are growing through the beams, loving the yellow and green mixed colors due to Fall setting in.
The walkway down to the water was covered in fall leaves as well giving the area a very seasonal look to it.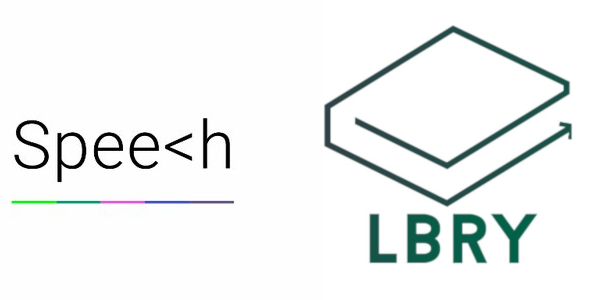 These images are being hosted by Spee.ch
An image hosting service on top of the LBRY protocol.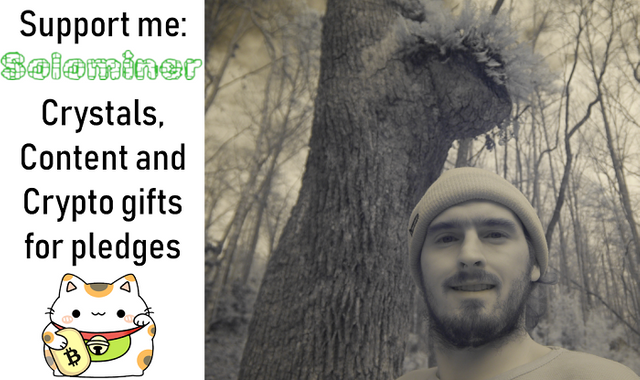 Addresses below to help me buy better camera equipment and support me to travel to locations to do photo and video and overall great blogs in new places. I would be happy to list some of the contributors in my posts for donations that help me along the way.
| Coin | Address |
| --- | --- |
| BTC: | bc1qhfmvd2gywg4fvrgy2kkkkyqta0g86whkt7j8r7 |
| LTC: | ltc1qdyzm5cwgt8e2373prx67yye6y9ewk0l8jf3ys9 |
| DASH: | XkSqR5DxQL3wy4kNbjqDbgbMYNih3a7ZcM |
| ETH: | 0x045f409dAe14338669730078201888636B047DC3 |
| DOGE: | DSoekC21AKSZHAcV9vqR8yYefrh8XcX92Z |
| ZEN: | znW9mh62WDSCeBXxnVLCETMx59Ho446HJgq |
---