This spider made me think it was a common garden spider at first. Until I saw its striped back with yellow and grey markings.
It was munching on some bugs it caught overnight in its web. I took this picture early in the morning before the spider would probably retreat during the day.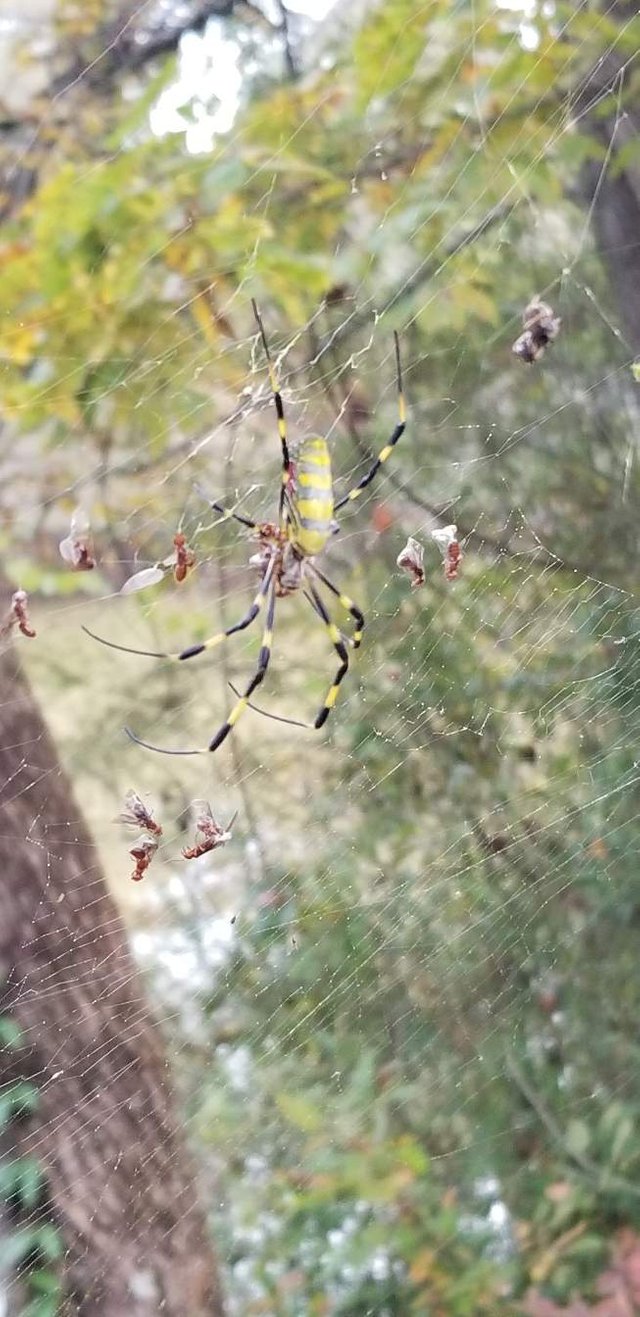 Interestingly this spider is usually found in Japan. Though I was walking through Settles Bridge in Gwinnett county. Wikipedia's states that they have been spotted recently in Northeast Georgia.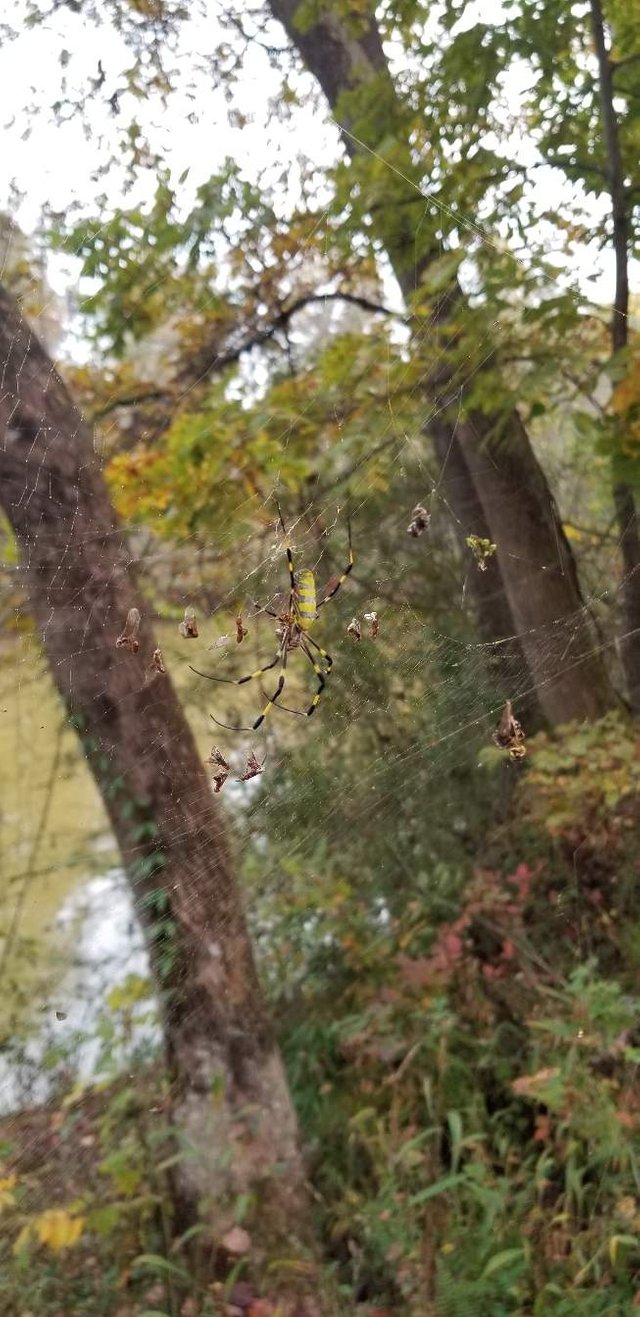 The garden spiders have a different marking on their backs than the Joro spider. And I did not see any zigzag patterns on the web. I wonder how it got here.. must have been a sow away on a boat or some freight shipment.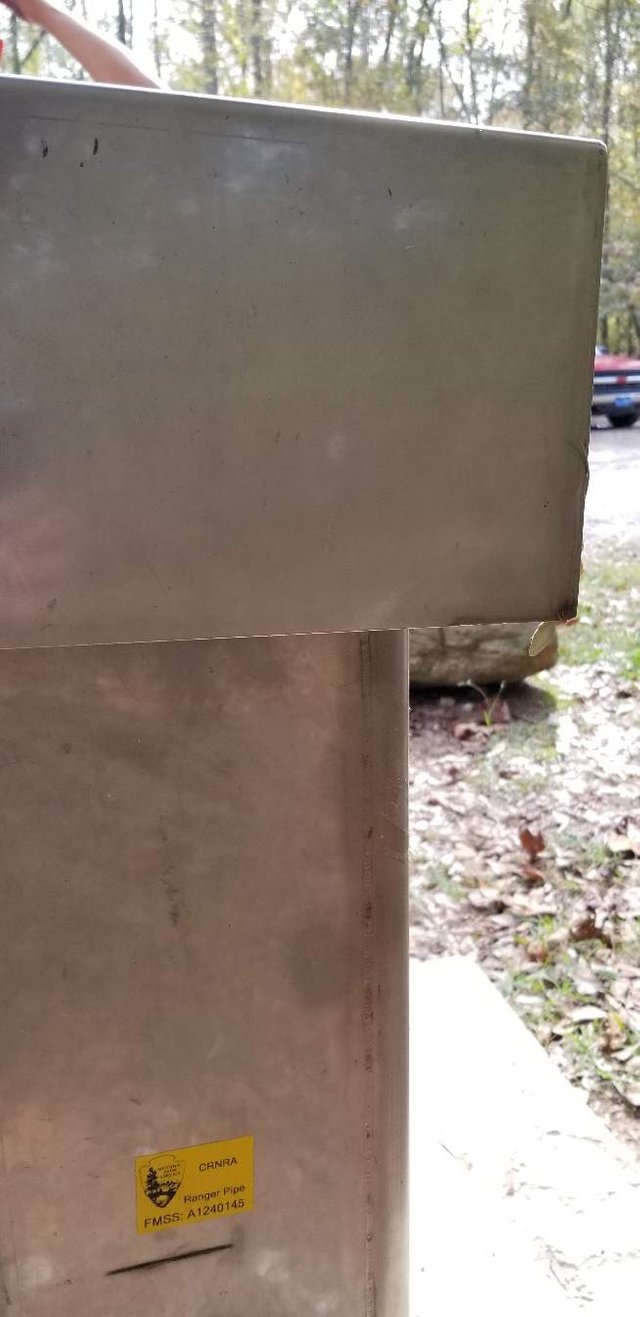 Bonus photo... theres an Anole lizard in this picture. It was grey colored just like the donation box.
Posted using Partiko Android