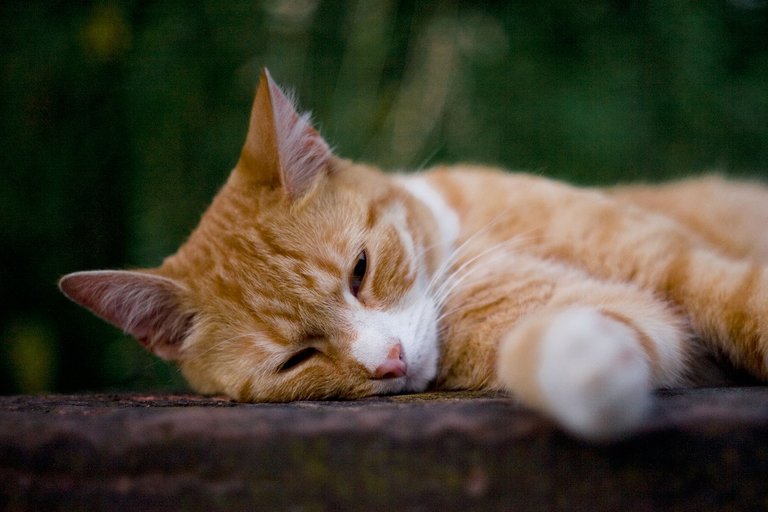 It's Caturday!!
Let's talk about a random red cat that I met on Wednesday.
At least I think it was on Wednesday night, I could check the EXIF data in the images but I'm too lazy.
I was on my way back from one of my frequent evening strolls. The sun had just set and the pavement was still warm from a hot summer's day.
I came across this beauty, dazing away, enjoying the warmth radiating from this old stonewall surrounding the city's park.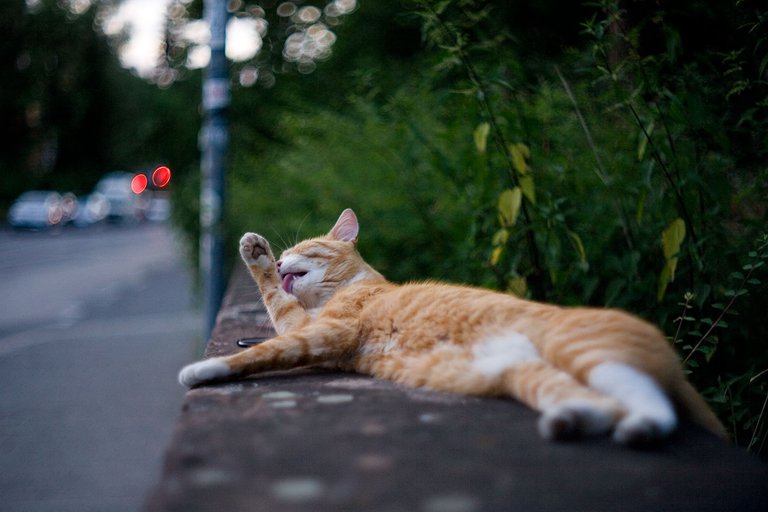 She was doing the usual cat things, grooming herself, looking all pretty, minding her own business.
But the clickety-clack of my old 5D's shutter did get her attention soon enough.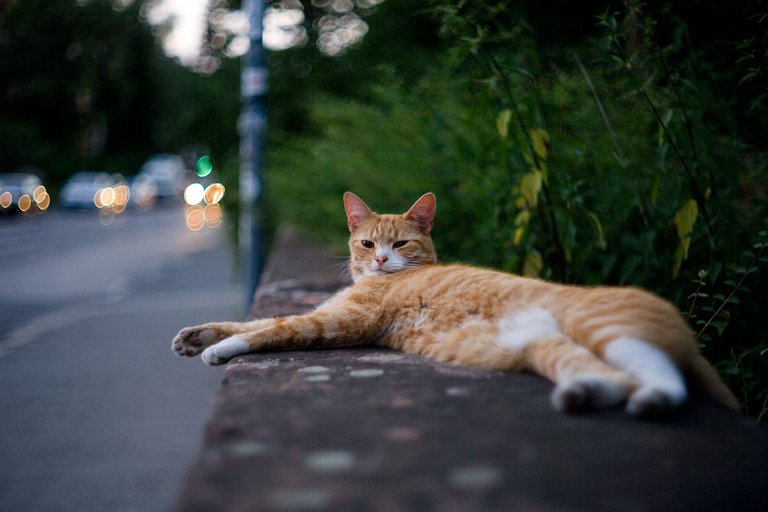 Time for some cuddles! I'll stop for any random cat that I meet, even when I'm in a hurry.
Since I don't have a feline flatmate myself, I've got to get those soothing purrs whenever I can get them!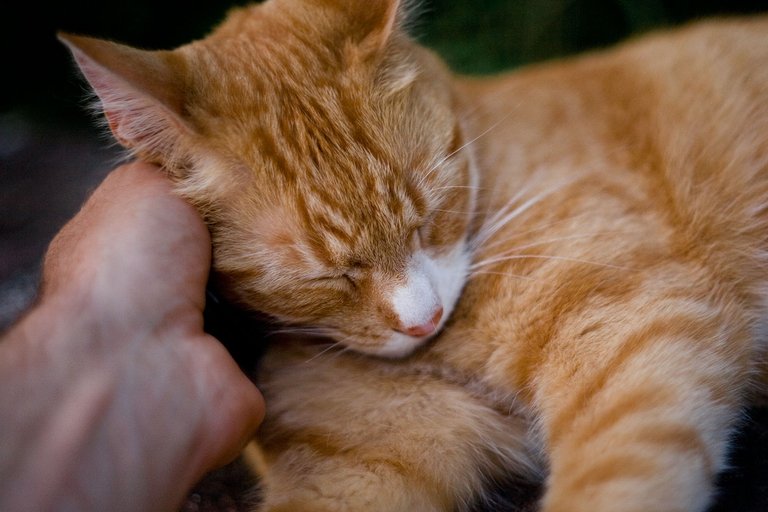 And oh she was a particularly cuddly one! I got to spend a good 10 minutes exchanging affections with her before she started to get a bit nervous.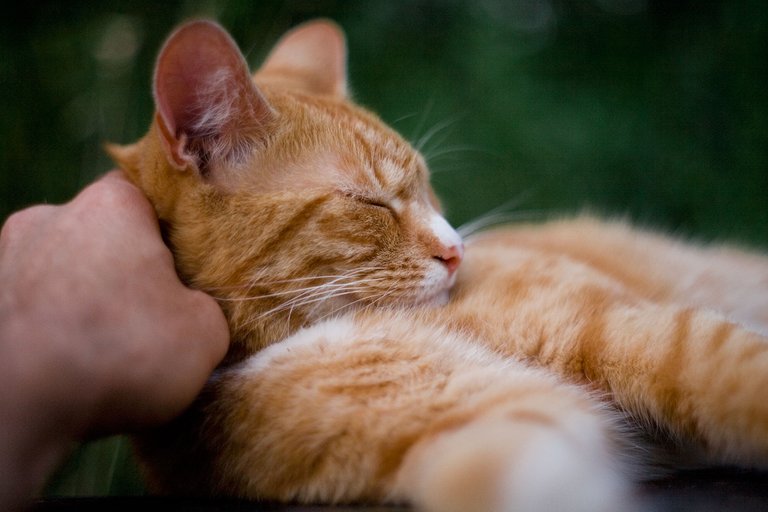 You can sense when a cat starts getting a bit agitated... maybe prolonged cuddling with a stranger in public did make her feel a bit uncomfortable after all.
And you really shouldn't carry on cuddling until a cat has actually had enough, it'll leave both of you feeling uneasy afterwards. So, I decided it would be time to head on home, but before I left, she did give me one of those cat-stares: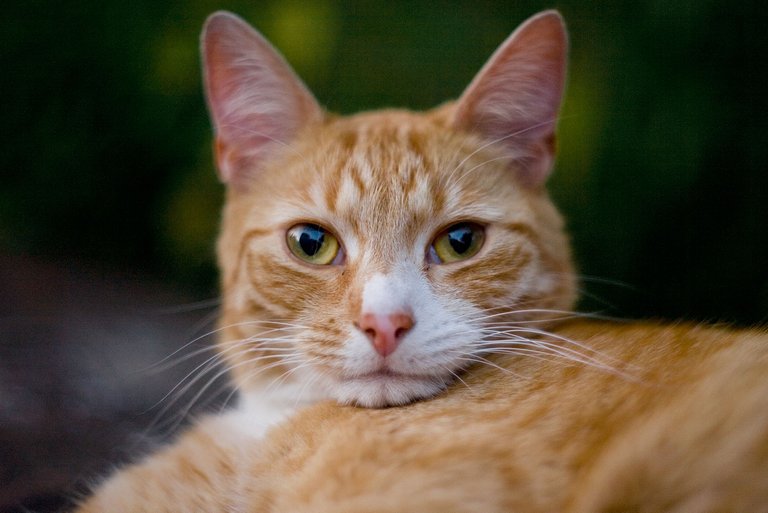 *
You could say it was a great evening. Because it's always a great evening when you get to cuddle with a random red cat!
😻
---
After parting ways with this cutie, I figured this would be a-class material to post today on #caturday. I took a peek at the caturday discord earlier today to see what's up there and was shocked to see the server pretty much dead and it's post-promotion shut-down after a bombardment of non-cat-related-nonsense.
I did bump into @samstonehill there, though, I think he owns that server and he agreed something had to be done about it being in such a sorry state. So, fellow caturdaynians, join that caturday discord, share your love for cats with other cat lovers and let's bring the place back to life again.
---
Thank you for viewing my @snaepshots!


@fraenk loves you!