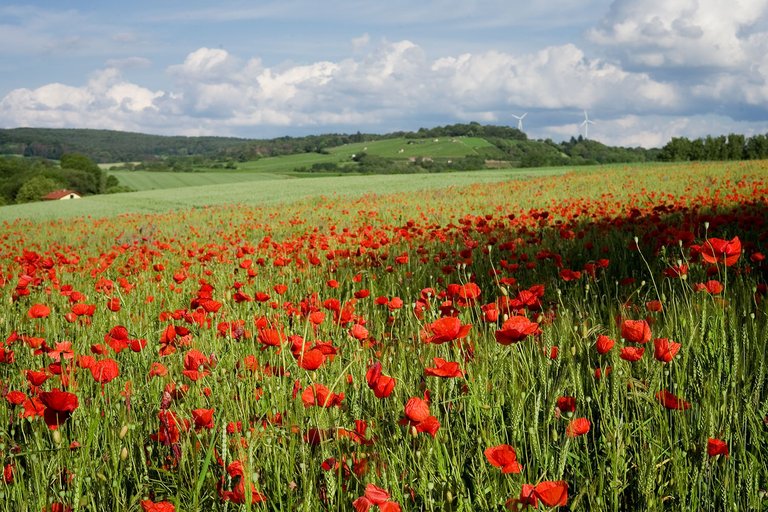 A Blanket of Red Speckles in a Sea of Green,
and the sky above is oh so blue.
Saturday afternoon had me venture out to find a nice spot for the weekly @googlyprize announcement images once again. I went out of town to combine the chores of the day with some leisure time in the countryside.
I managed to get a few decent shots for the Winner Announcement in this field full of poppies, but you didn't get to see the full scenery yet.
I really wouldn't want you to miss out on this spectacular show of fully saturated primary colors, though! So, here it is, feel free to jump in and take a dive: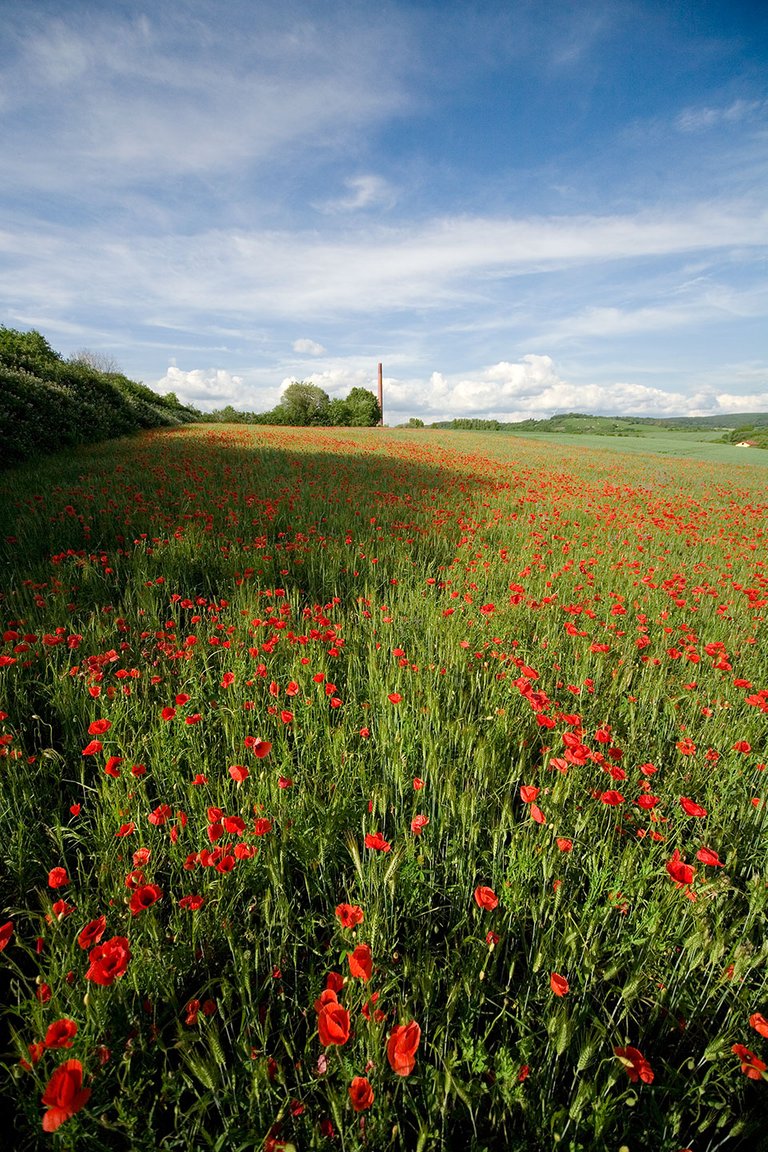 I've also got another poppy-themed #GooglyEyes post up shot at this location on my main account, so if you just can't get enough of those primary colors, go check that out!
---
Thank you for viewing my @snaepshots!


@fraenk loves you!