My son bought a rental house that has been treated rather badly. The back room was built by enclosing a back porch. The porch had no foundation, and so the enclosed room had no foundation either.
We decided to add a foundation and a new floor.
First step was to return the room to the original altitude, as the bottom of the wall (sill plate), and the porch floor under it were totally rotted. The saging was so bad the back door no longer opened.
We built an internal cribbing frame, that we nailed, then bolted; to the existing wall.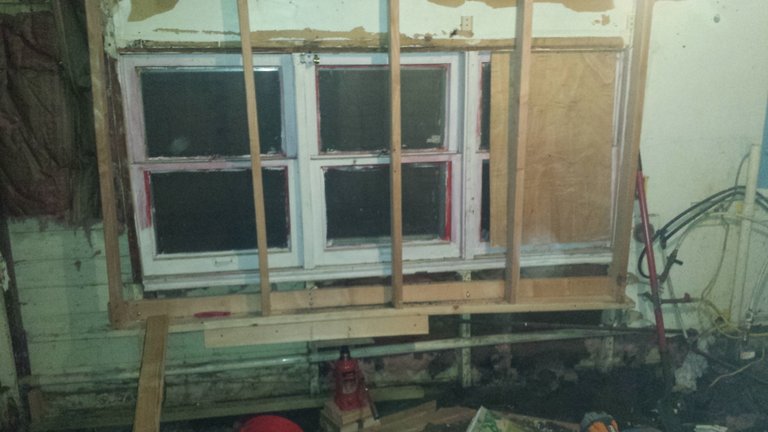 Then we put a 20 ton jack on a solid support, and raised it about 8 inches.
This allows us to remove the rotted wood, and to begin a trench for the new foundation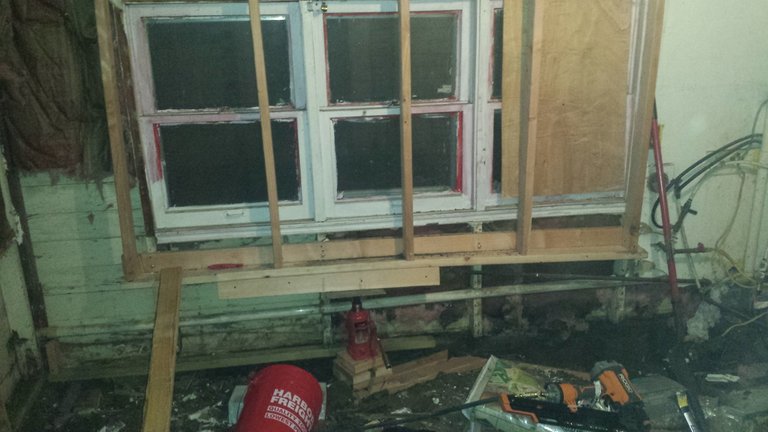 Here is the cleaned up trench, with a pressure treated sill plate added to the left side.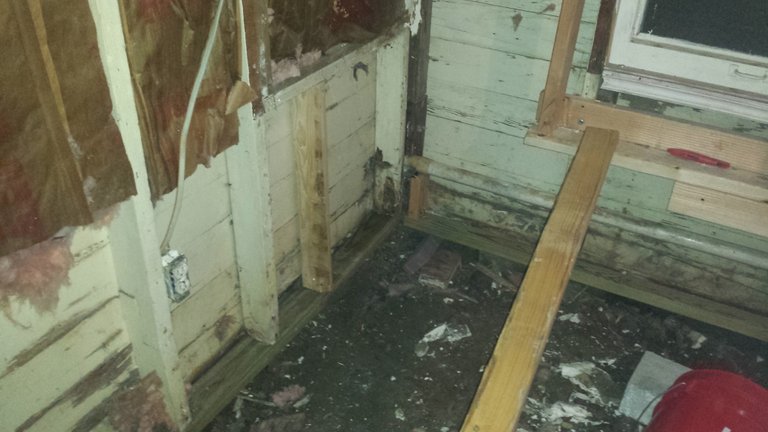 Here is the trench and new sill plate under the door, which works perfectly now....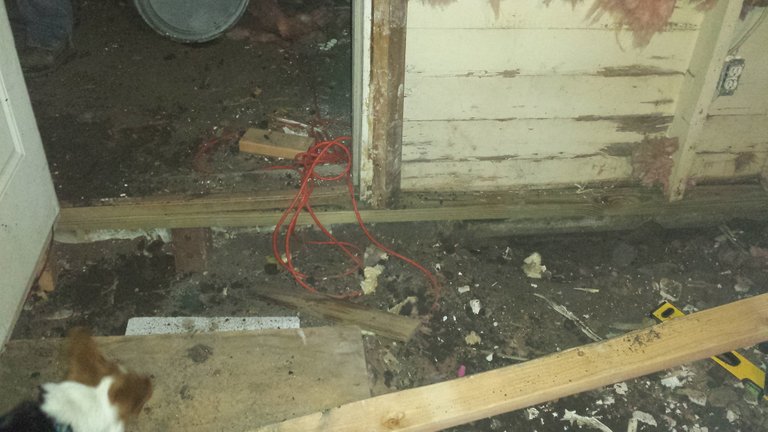 Sill plate passing the 20 ton jack, with a trench underneath.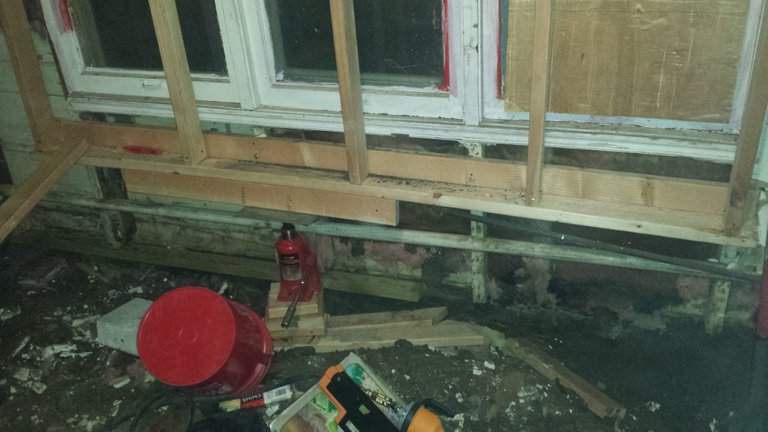 My Son, finish the removal and repair in the corner, and digging the trench we need.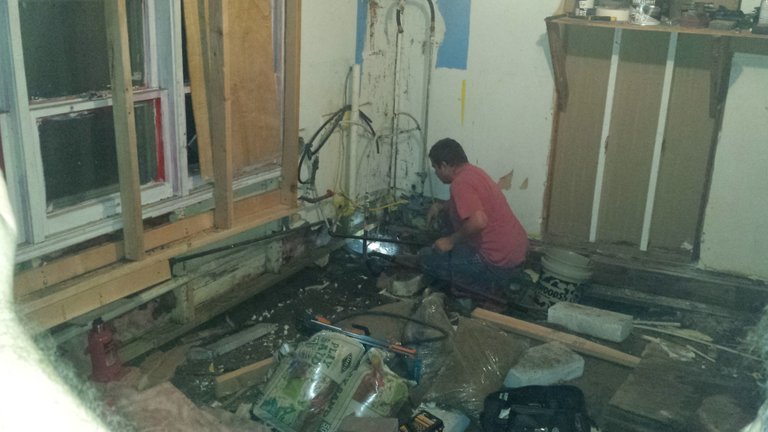 The cribbing went all the way to the rafters, for an even lift, which worked well!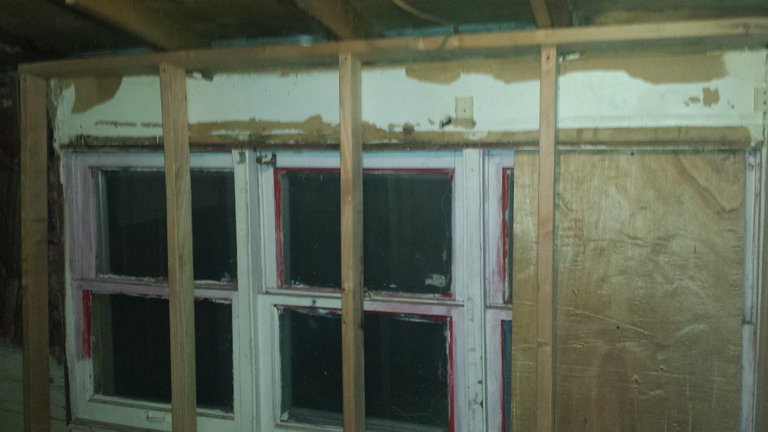 We had to leave it up on the jack, as this was an all day job. The foundation goes into the trench next with gravel layered with sand and leveled out. Then a row of bricks will be mortared in, directly under the treated sill plates. The jack is released and then the new wall its lowered onto the layer of construction adhesive on top of the bricks!