My wife and I run a dachshund rescue from our house. In the past 15 years, we have saved dozens of dachshunds from bad situations, snd found them a good home.
This is Roscoe, who we rescued two years ago. He has played so hard, he has melted into the carpet....
His new Momma sent me this picture, to tell me that even though he is to tired to stand up; he is still watching over his 'toys'!
She tells me that when he 'melts', if you touch his toys; he is up and ready to play some more....
He lives to play, a big change from the dog pound I bailed him out of! He actually had One day left when I found him. So this one really warms my heart, and he has a long future ahead of him.
The last time I visited him, he barked at me to get out of 'his' house; from his momma's lap of course!
She loves him so much, she asked for another one, so here is his adopted sister, that we found over a year ago.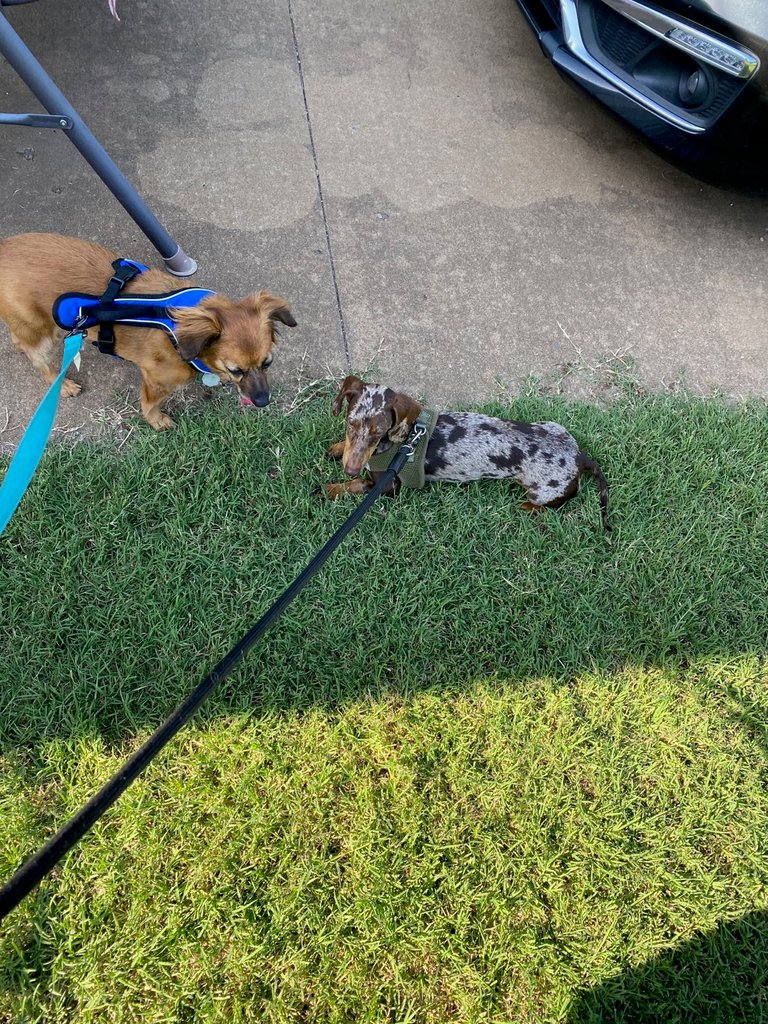 Obviously, they are guarding their front yard here, LOL!
As with all dachshunds, they run their house with an iron paw; but they are happy to let you stay with them, as long as you are willing to feed and pet 'the owners'.
I got a meme in, and I have no idea where it came from; but it is too cute not to add to this post!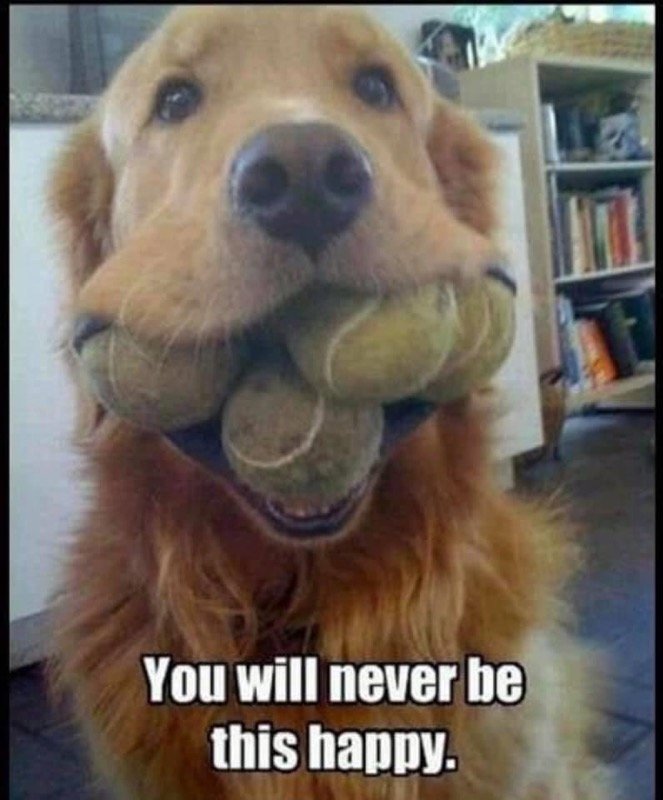 I hope this makes you smile, like it did to me!