I have been driving about a hundred and thirty miles a day to visit my wife in the hospital north of here. Driving there I noticed that there's a farmer about 40 miles north who has run into problems with giant green caterpillars and is hay bales. They're big enough to see from the road so I thought I'd get some pictures so you guys know what to look out for!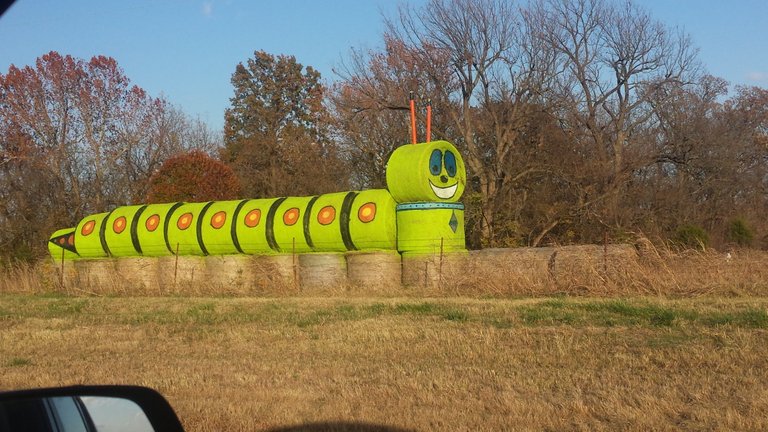 You can see how serious is problem is, and it doesn't take many this size to take over you entire field, LOL!
Here's the picture on approach to this infestation.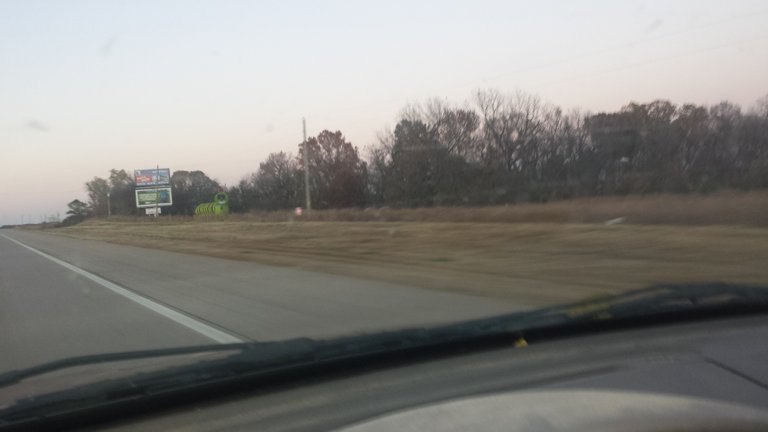 It's nice to see a farmer having fun though! This fella would be a good neighbor to have....
One more look: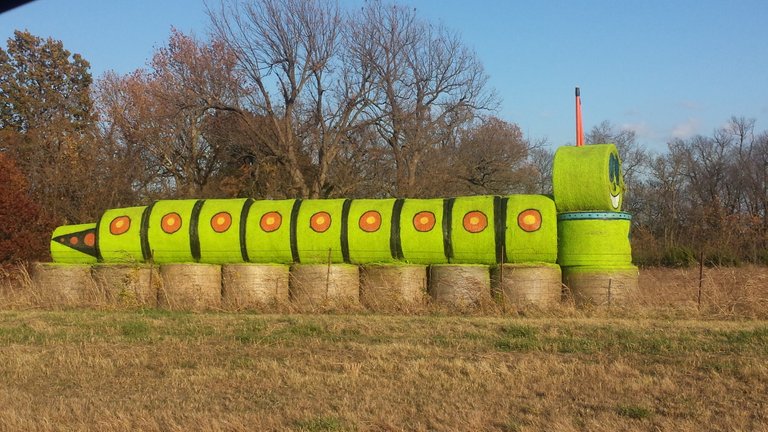 Hope this brings a smile to your face! Be blessed.