Electric Guitar Pics
For my next photographic subject I decided to focus on the electric guitar. The electric guitar is beautiful in its own right even when it is not turned on. Placed in the hands of the right musician the electric guitar can entertain a stadium full of people. However, the guitar also has beauty of its own, even when it's not powered on.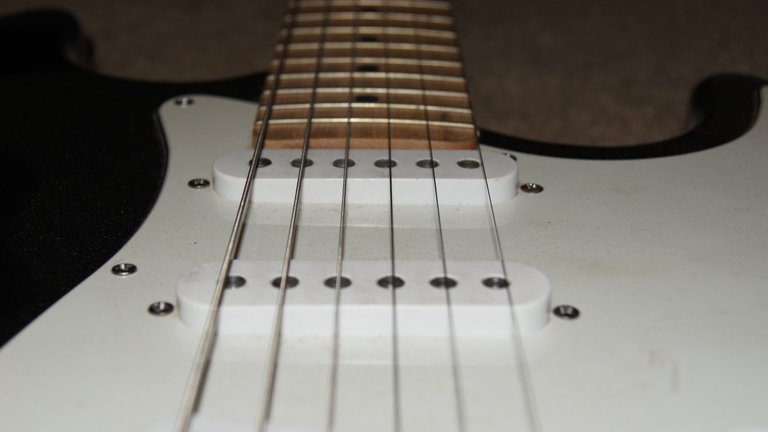 Or you can use my Sony SLT-855V camera with its aperture settings in order to focus on the guitar. One of the things that I like best about the shape of this object is it's long skinny neck which allowed me to focus on one end of the neck and have the rest of the neck extend beyond the focus of the picture.
The electric guitar has quite a few metal components which add to its beauty. These small but essential pieces make the strings vibrate at just the right level.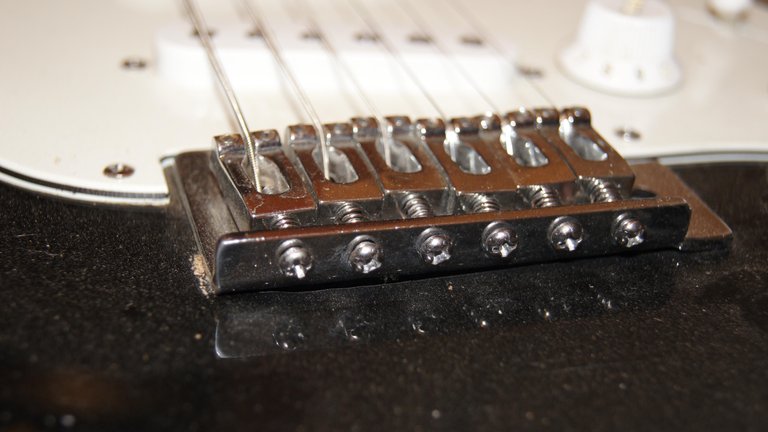 Thanks for stopping by! All photos are original and taken by me for the sole purpose of Steemit. Enjoy!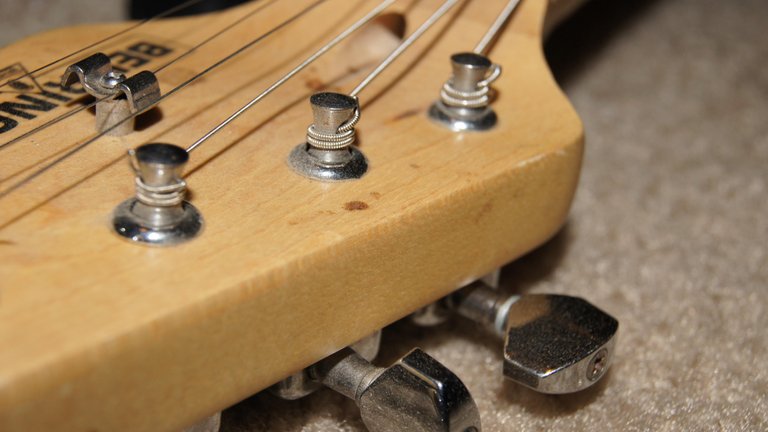 ---
---