It snowed last night. It snowed a lot last night! I slept in a bit and this is what was waiting there for me when I finally got up.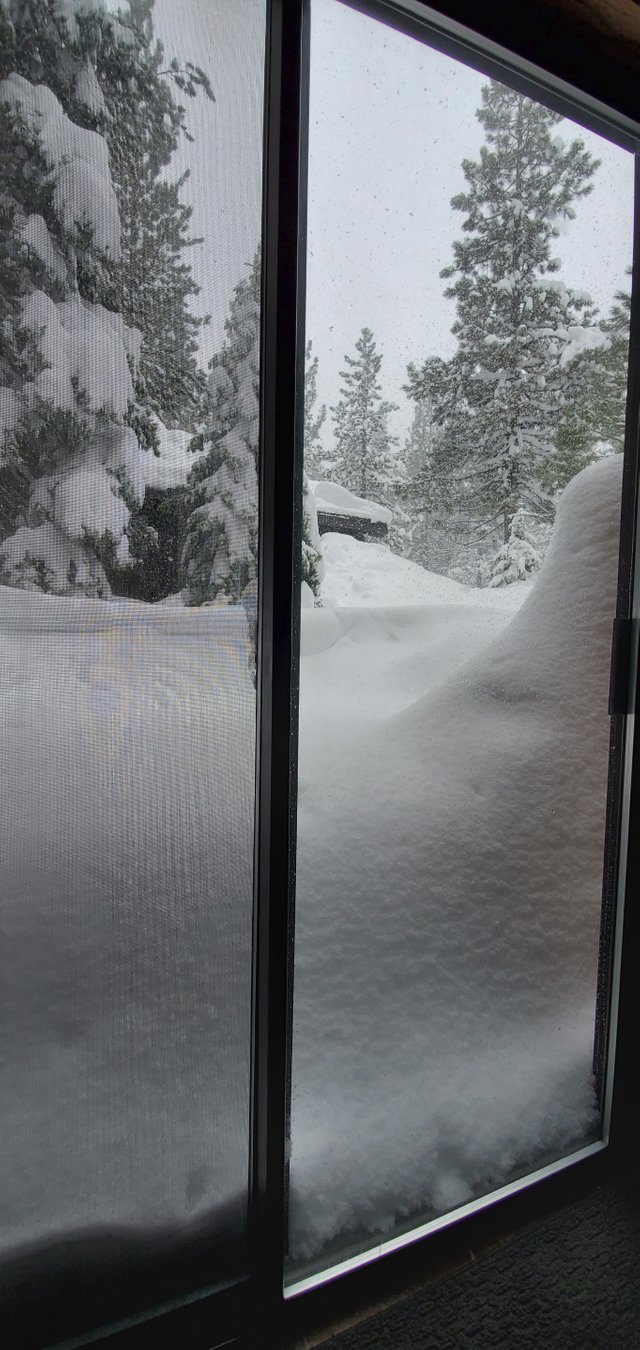 My snowblower is out on my deck, under all that snow.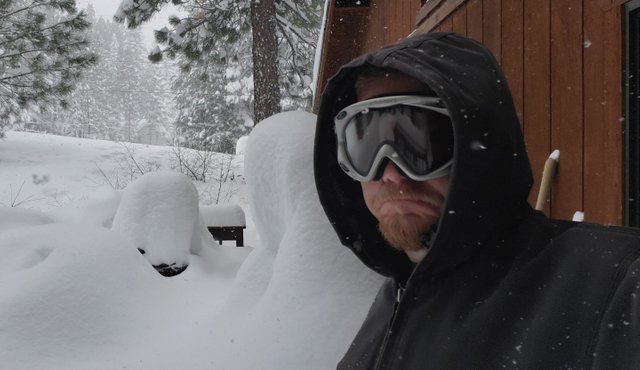 That look when you know your are in for a long day of snow removal.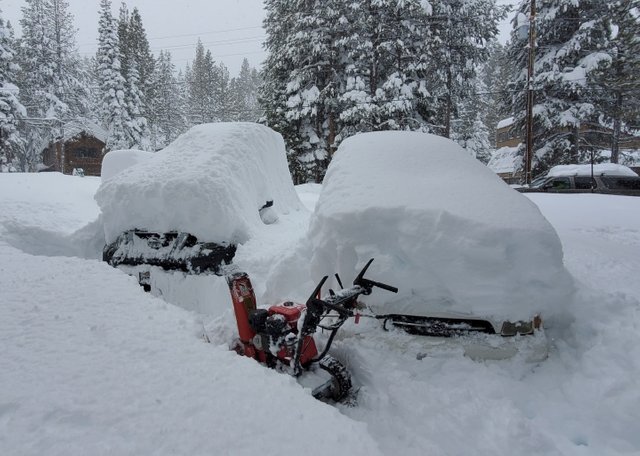 Yup, that's our cars in the driveway.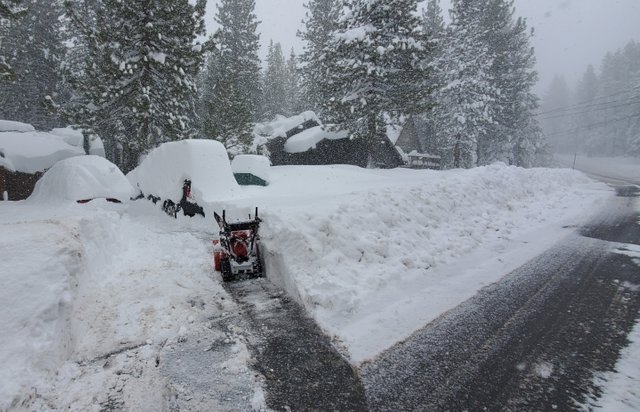 I am super fortunate to have a snowblower so I don't have to shovel all this. But... A bolt on one of the tread wheels broke and somehow I did not have a replacement. I have many replacement bolts for other areas on the snowblower, but not that one... So I tried using threaded bolts that were not intended for that kind of force, three different bolts broke when I tried to go forward. Finally, I used an allen wrench where the missing bolt was, I bent the allen wrench, and it stayed in place and worked for the rest of the snow removal.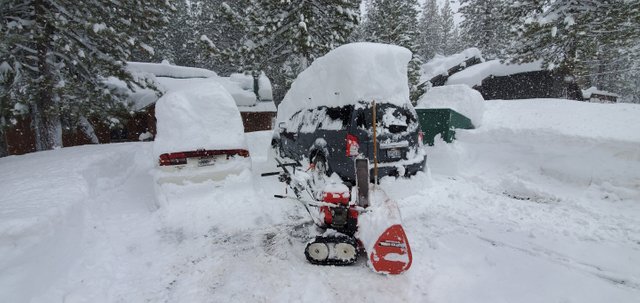 Almost done with the driveway! Just got to clear the snow off the cars.
Once I finished with the driveway, I had to clear a path to my office door. Yup, it was waist deep snow. It's hard to get the snowblower in the backyard so I just packed down a path by walking to my office and back many times.
Success! Finished the office path, time to call it a day. I spent about 5 hours total on snow removal including the repair and driving to the gas station to get more fuel for the snowblower. Tough day but my actifit count is over 17,000!
I hope you all had a fun day out there!
-Scott