I took a quick trip down the coast a few days ago to visit my father and help him clear out an old RV and get rid of it. My brother was there as well, it was nice to visit with some family for a couple days, even if we were working on chores the whole time.
On my way down, I decided to take the scenic route down Hwy 1, along the coast of California. It adds a couple hours to the drive but I was not in a rush as I would be arriving at night anyway so I brought the camera with me and figured I'd stop if I saw anything interesting.
Well... It pretty much rained during my whole drive down, it was very foggy and cloudy most of the time and I could not even see the ocean most of my drive. However, there were hardly any other cars on the road so it was a very enjoyable drive compared to the quicker but crazier drive down the very busy Interstate-5.
In the northern area of Big Sur, there was an area that the clouds were minimal and I could actually see the ocean and down the shoreline a bit. So I stopped at the photogenic Rocky Creek Bridge and fired off a few shots. It was lightly raining and I had to wipe off my lens often, but I'm happy with these two shots that I got.


Stitched panoramic photo of the Rocky Creek Bridge, looking south.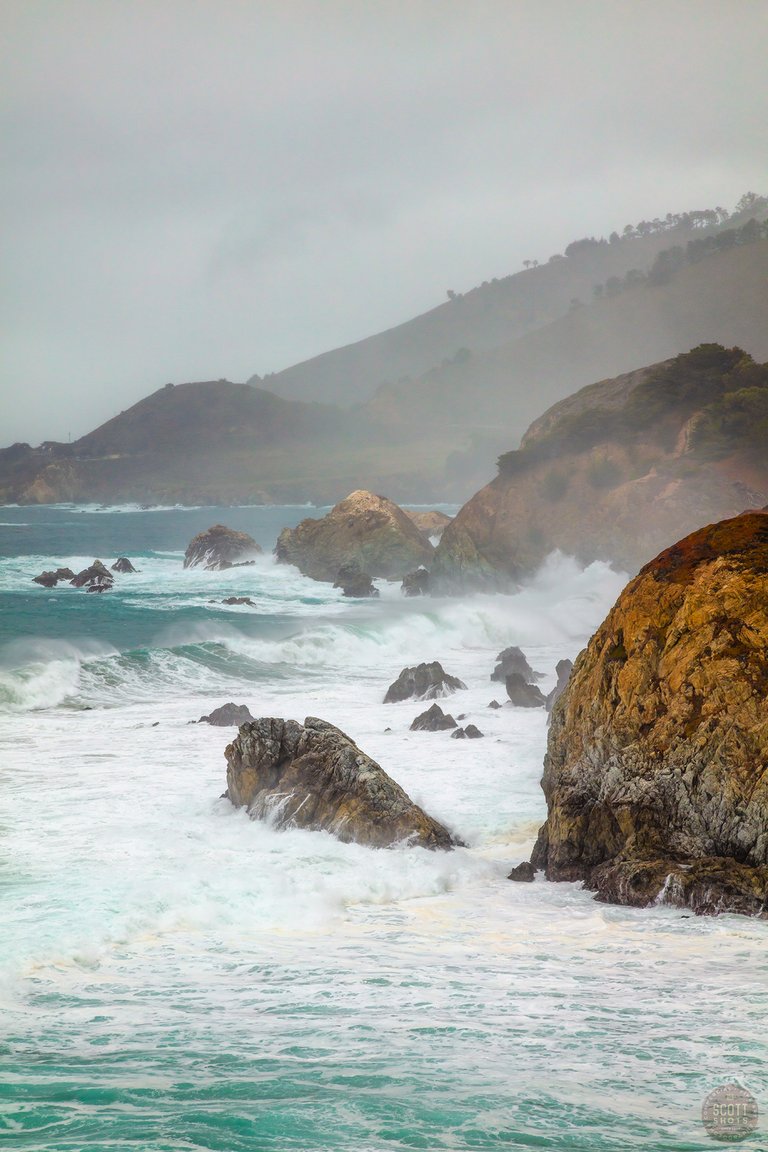 The shoreline, shot from that same area but looking north.
Thank you for looking and I hope you are all having a great day!
-Scott Thompson