I thought I was going to make an Actifit post today but I realized after my walk that it had shut off at some point and I had a zero Actifit count. Oh well, posting photos from today and yesterday anyway.
The first few photos, where it is not snowing, were shot yesterday up at Donner Summmit, about a 20 minute drive from my house. It was super windy but my son Kane (@enak) joined me, the scenery and company were great.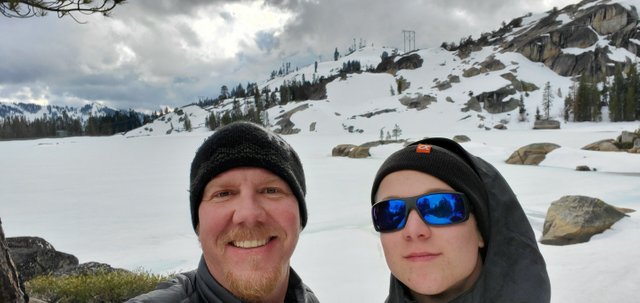 All photos in this post were shot with a Samsung S10.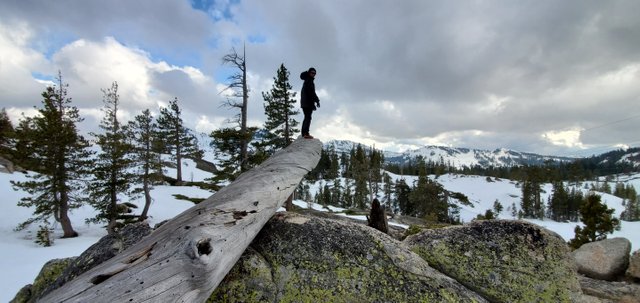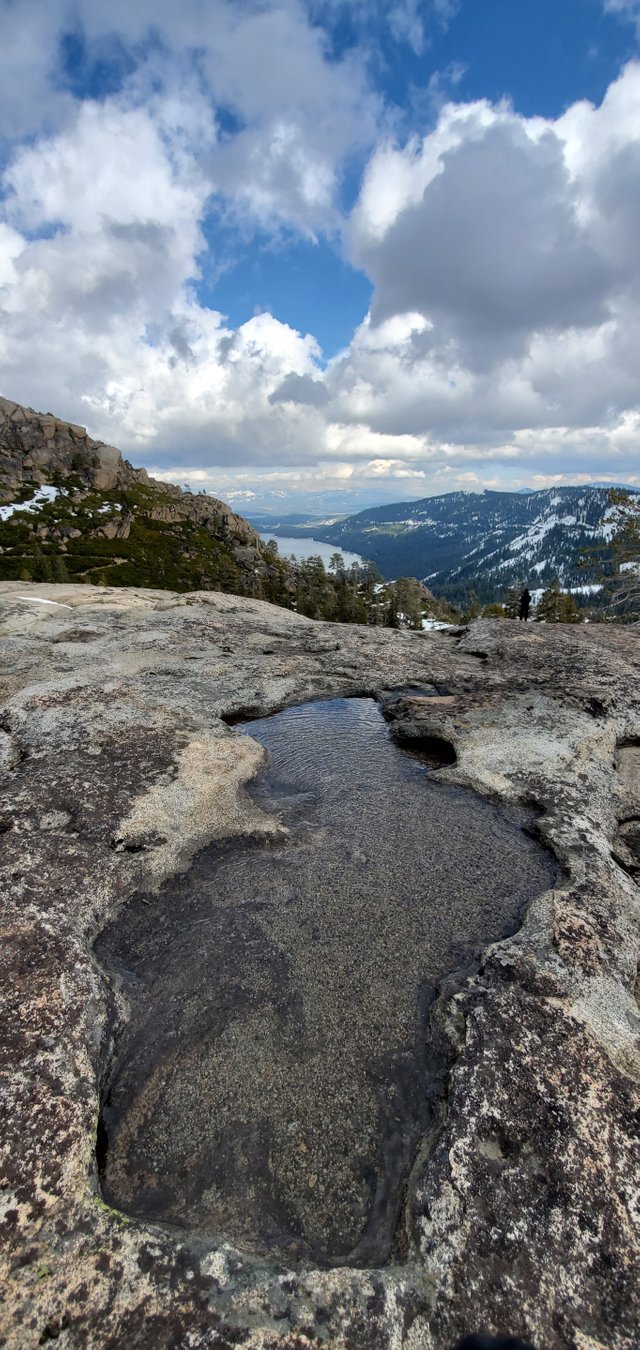 Donner Lake in Truckee, California in the background.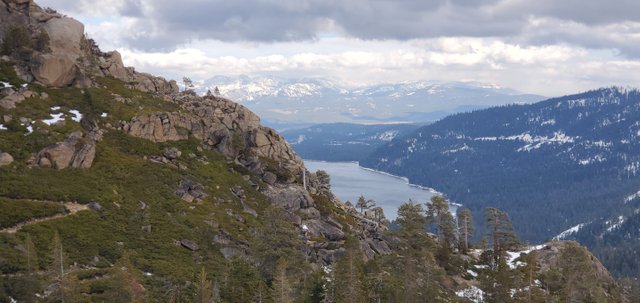 The next two photos were shot today, in the forest down the street from my house.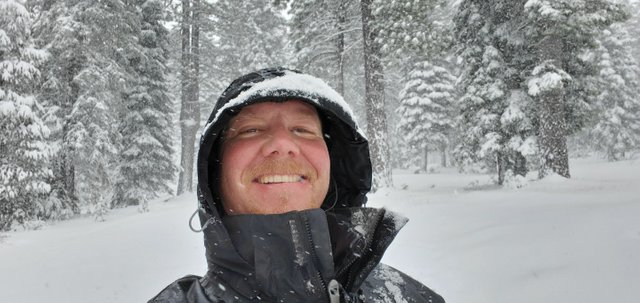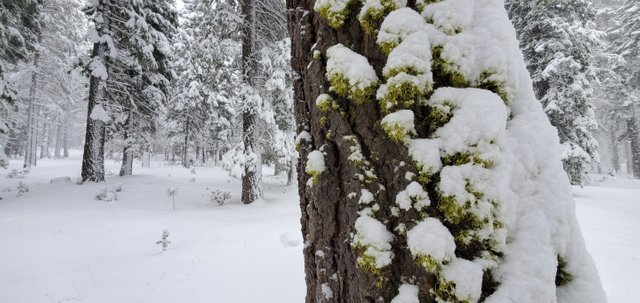 This winter has been pretty light on snow, so it was great to get a decent amount today. It's still falling and supposed to continue for a couple more days. Maybe I'll get out with the Canon camera soon...
Have a great day out there!
-Scott