For different reasons life put these men in wheelchairs, the age difference was noticeable, the team was made upyoungsters, adults and some older. They were playing basketball, I stopped there to watch their game and take some pictures.
It was very motivating to see that they don't give up, they are an example for all of us. Life goes on, life is movement.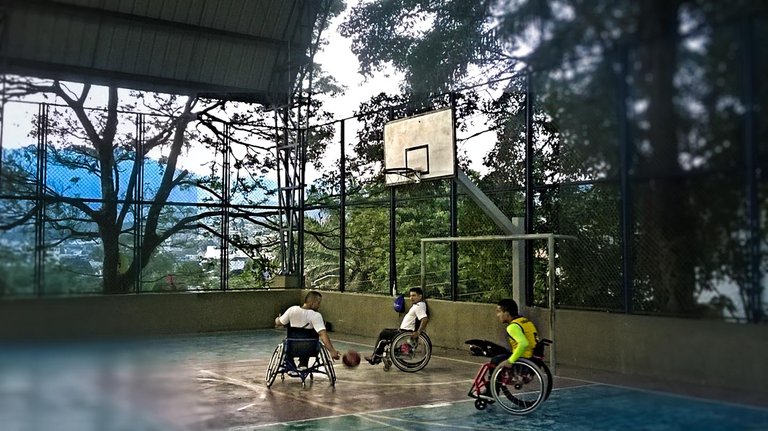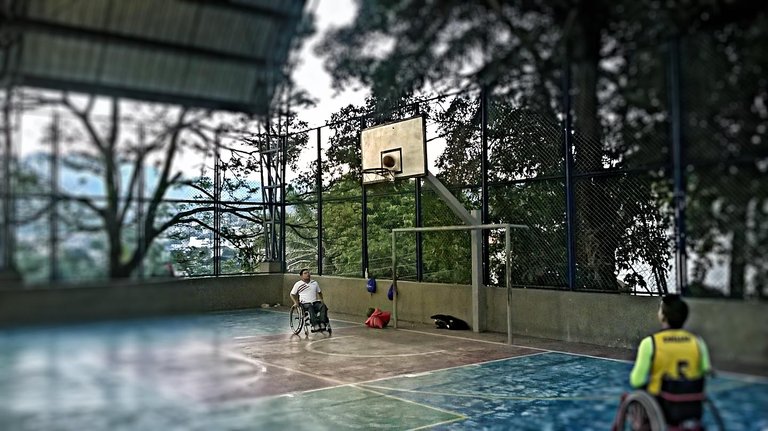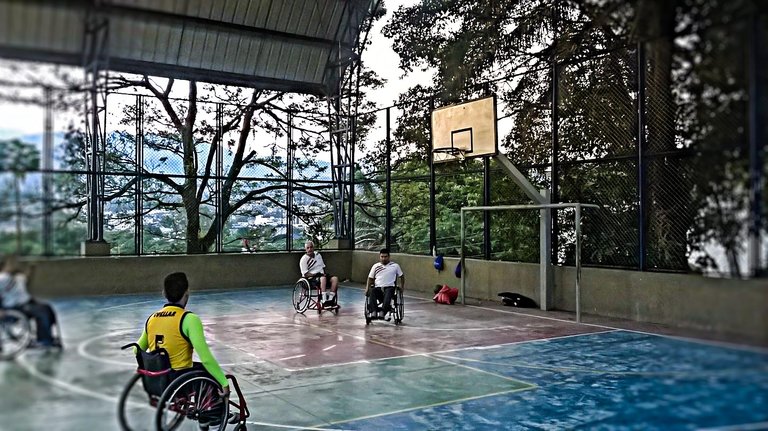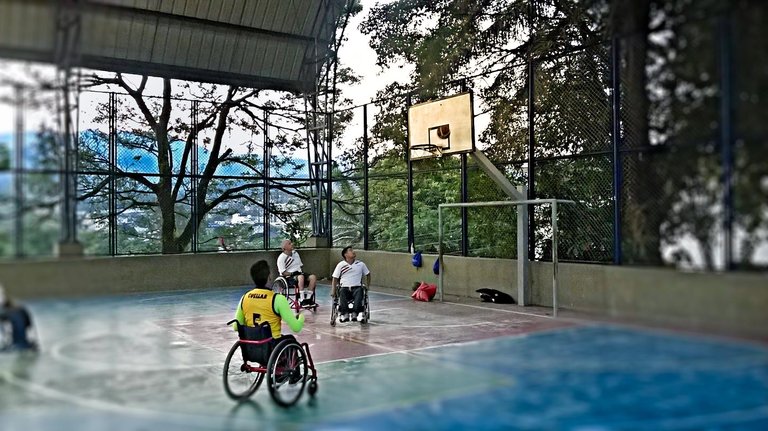 Por distintos motivos la vida puso a estos hombres en sillas de ruedas, la diferencia de edades era notoria, el equipo estaba conformado por jovencitos, adultos y algunos ya eran de tercera edad. Estaban jugando baloncesto, me detuve ahí para ver su juego y hacerles algunas fotos.
Fue muy motivante ver que ellos no se rinden, que gran ejemplo para todos nosotros. La vida continúa, vida es movimiento.
---
Photography and Text by @samic
Lumia Camera
Colombia