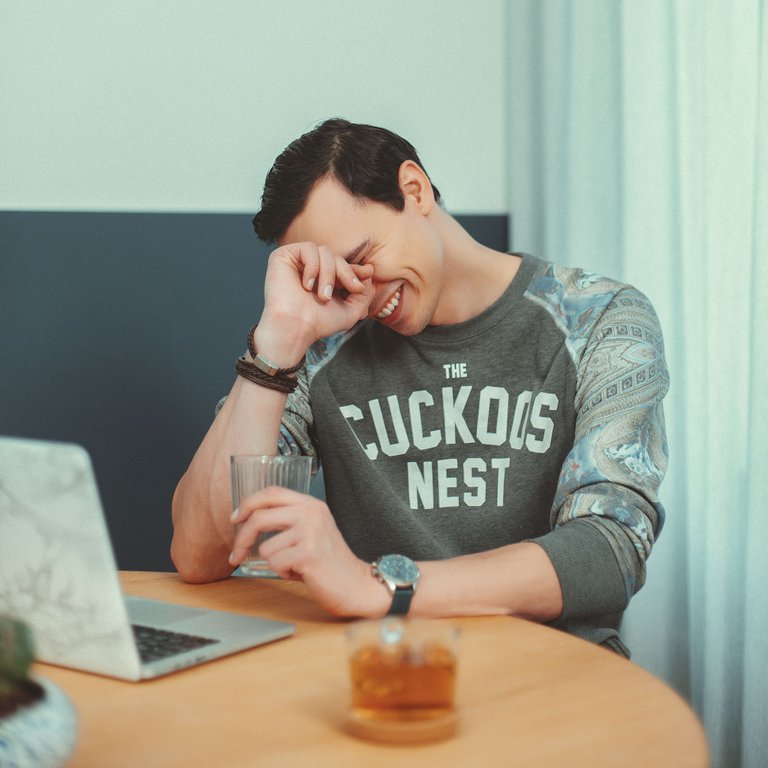 © 2019 | Ruben Cress - rubencress.nl
Earlier today, I was testing out the lighting setup for a corporate portrait session. A friend of mine asked me if I could photograph her because she needed a new professional photograph for her LinkedIn profile. While setting up the lighting, we talked about how much we hate it when someone takes a photograph of us. Ironic... I know.
So, I wanted to demonstrate how "easy" it was to take your own picture with my iPad that I use as a remote. When I pressed the timer, I looked deep in the camera with a strong "blue steel" poker face. And at that moment... I burst out in laughter. Who was I fooling? It felt really uncomfortable.
C A M E R A   D E T A I L S
| | |
| --- | --- |
| Camera | Sony A7 MARK II |
| Lens | Canon 50 mm USM L f/1.4 |
| Shutterspeed | 1/125 |
| Aperture | f/2.0 |
| ISO | 250 |
Anyway, when I checked the photograph, I realized there aren't that many photographs of me where I genuinely laugh, or laugh at all. And... at the end of writing this post, I'm asking myself why I'm posting this?
Cheers,
Ruben