Food Photography : Egg Plant with Spice and Anchovy
Trying my best to recreate a recipe that my husband once eat somewhere else. Not that I never made it before, but there is something else I need to add into this spicy sauce; shrimp paste.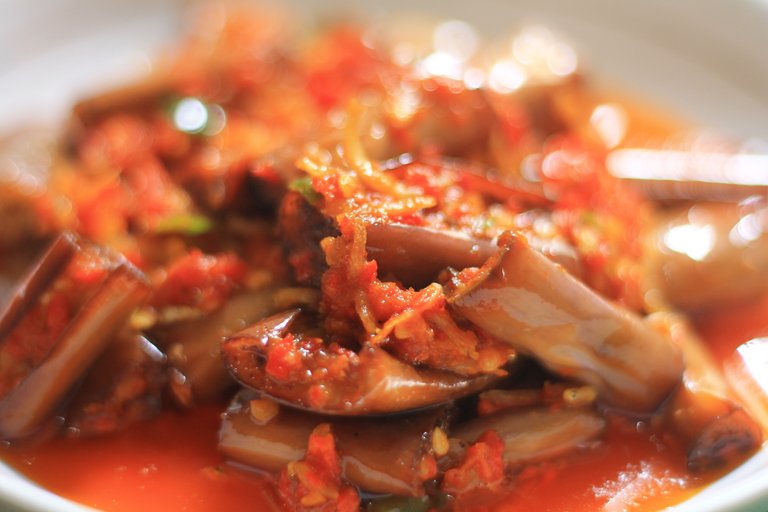 taken with Camera canon D1100
                             fix lens

The food on the picture was actually deep fried egg plant, mixed with chili sauce and fried anchovy. With additional shrimp paste and numerous cayenne pepper to increase its taste.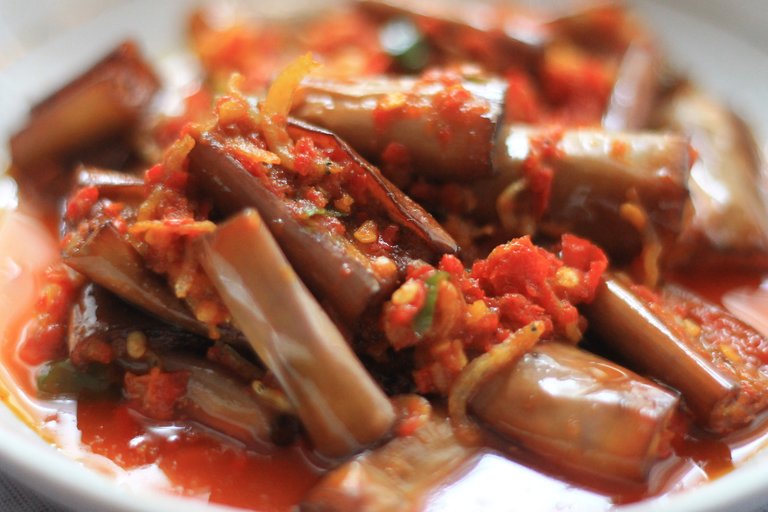 closer look to the food
                still taken with camera canon d1100

A good day start with a good cup of coffee, but don't forget the main food should satisfied one appetite 😉
---
---