Hi there my Steemian friends and followers!
Another month passed by and I am here with my animal photo challenge again :) Last time, the theme was dogs so it comes as no surprise that this time around, we will take a closer look at cats.
As you can see in the post linked above, we had a lot of amazing entries in the doggie photo challenge and I am really curious as to whether the kitty community of Steem will catch up with great response by the dog fans :)
As usually, let me now give you some inspiration and share some of my cat photos with you here. Honestly, I am more of a dog person and I don´t have many cat photos but let me try :)
---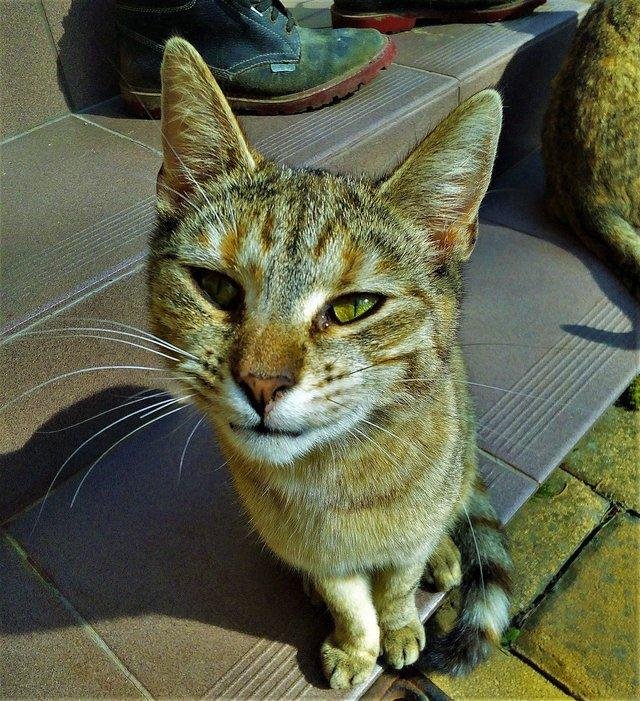 ---
---
---
---
---
---
As for the format of the photo contest, it will be same as before. There will be 5 winners who will get 5 SBI shares each from me and there will also be 5 runners-up who will get my full upvotes on their entries, which means that as many as 10 participants will be rewarded.
---
The rules also remain unchanged and simple:
1) Only 1 entry (photo) per person.
2) Only your own photo.
3) Add a short description to the photo (at least 20 words please).
Upvotes and resteems are not required but will be appreciated of course since I am, as always, funding the prizes from my own pocket.
As I am expecting a great response to the contest again, I might ask some new participants to prove their ownership of the submitted entries in case of doubt to keep the contest as fair and honest as possible.
Just like the last time, let me also tag some of my fellow photography enthusiasts and animal lovers as well as participants of some previous rounds who might be interested in this contest and whom I would like to see joining it: @jpphotography, @worldcapture, @borran, @r2cornell, @pardinus, @betterthanhome, @jaki01, @derangedvisions, @valth, @liltammy, @itchyfeetdonica, @mrprofessor, @jjprac, @cyclamen, @evecab, @discovereurovelo, @axeman @shaka, @old-guy-photos, @dswigle, @rynow, @sallybeth23, @kus-knee, @hairyfary, @magnata, @missdeli, @hanen, @olivia08, @ninahaskin, @harkar, @qwerrie, @carnad, @world-travel-pro, @sofathana, @hangin, @theissen and others. Cannot wait to see your entries guys :)
You can start submitting your cat photos in the comment section below from now until Tuesday (October 22), 8:00 P.M. CET.
I am looking forward to checking your submissions :) Have a wonderful day and keep on steeming!
---
---
---
---
Thank you for visiting my blog. If you like posts about #nature, #animals, #ecology, @crypto, #traveling, #photography and discovering secrets and beauties of the #world, feel free to follow me as these are the topics I mostly write about. Have a wonderful day and keep on Steeming! :)