And if they were on me, with that beak and those talons... I would be worried!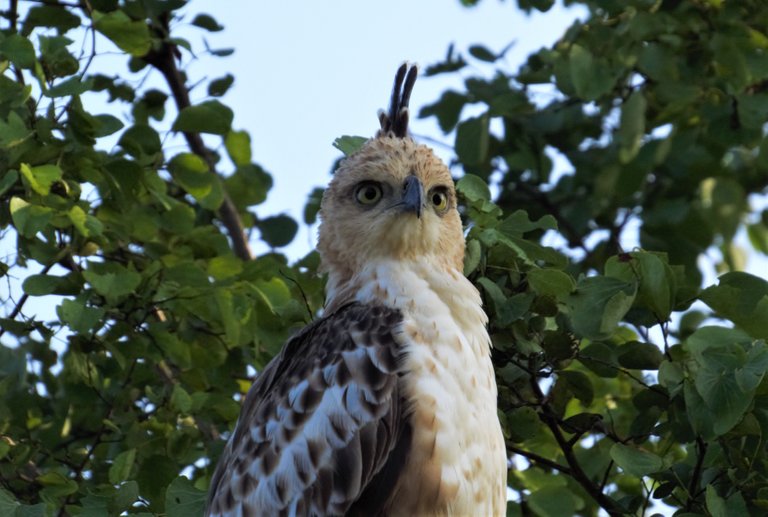 Fortunately, her focus wasn't one me, so I could just relax, enjoy the moment, and photograph. It's great when we can find a bird of prey perching in her natural habitat; even better when we can get close enough to thake these photos.
---
This is a changeable hawk-eagle, Nisaetus cirrhatus, and spotted her (or better, the guide did!) while doing a safari in Sri Lanka. Simply beautiful!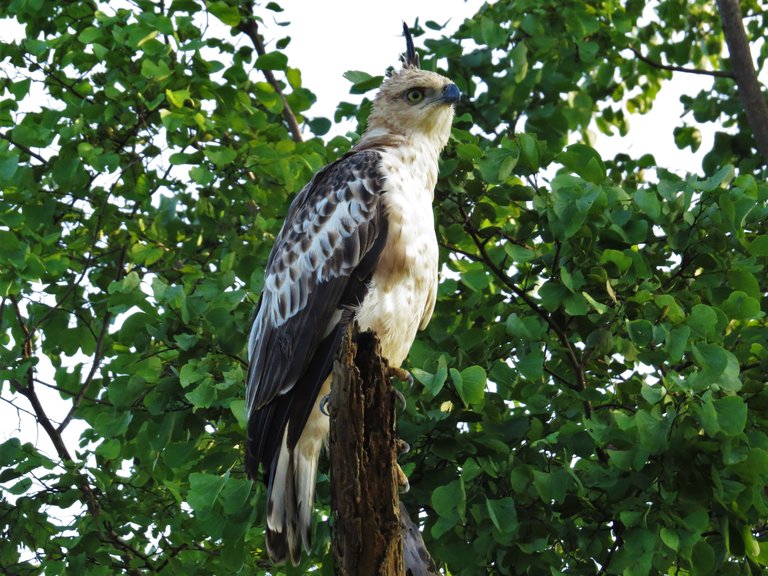 Truth be told, they are probably used to jeeps passing by, because we were really close and she didn't seemed that much disturbed. She took her time to scout the surroundings before taking off: more time to enjoy the show!

Still haven't joined Steemmonsters? In what planet do you live in? Click the banner below and join the fun! (It has my referral link; you can go directly to the website if you don't want to use it; either way... join in! 😎 )

---
@steemitportugal, a supporter of the portuguese community, is now also a witness! If you would like to give your support to this project, please click on the banner below to cast your vote: