While in India the lock down has started from 24th March for me the lock down began already from 11th March when my hubby had to be admitted to hospital for his surgery. The surgery went very well, but there was a lot of instability in his breathing so he was kept in the ICU, finally after 2 weeks of intensive care, he has been shifted to a normal room and under rehab now. The progress is slow , but the happy thing is that it is very positive. All is well that ends well. I am happy that things are progressing and we are moving in the right direction. I have been all through out at the hospital and plan to be here only till the time he needs to be here.
A lot of people are feeling this lock down has slowed down things for them, but in the past few years I have been majorly spending my time indoors so I am not feeling any inconvenience. I spend my time reading a lot, doing yoga, meditation, then making my blogs, help with my hubby's treatment, specially his physiotherapy sessions. Thankfully the hospital is well equipped for the attendants to do their things, so I am not feeling lack of anything. Day just passes off peacefully.
The best part is the room we have, it has a nice partly sea view, it feels pleasant with the Sunrise and Sunset views.
Today was a little relaxed evening, so I got the opportunity of clicking some Sunset pictures from my room window. And moreover today's sunset was also magnificent, loved the colors. Let me share the pictures with you all.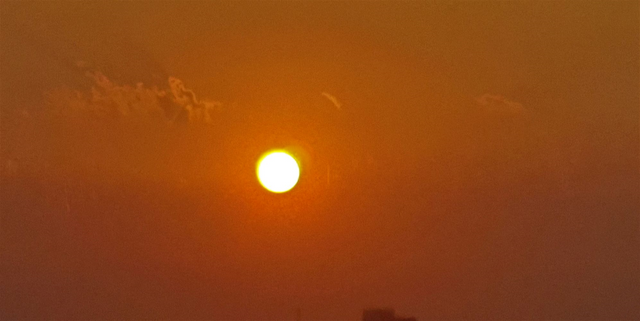 The Mumbai city view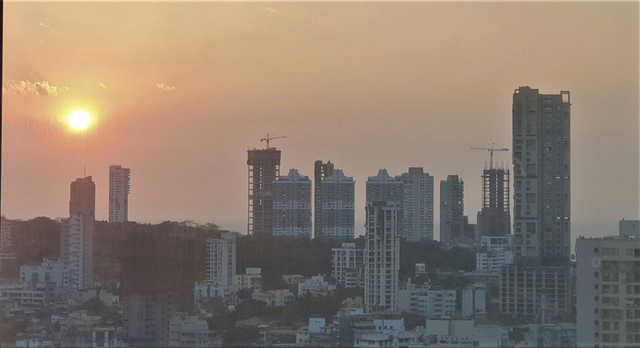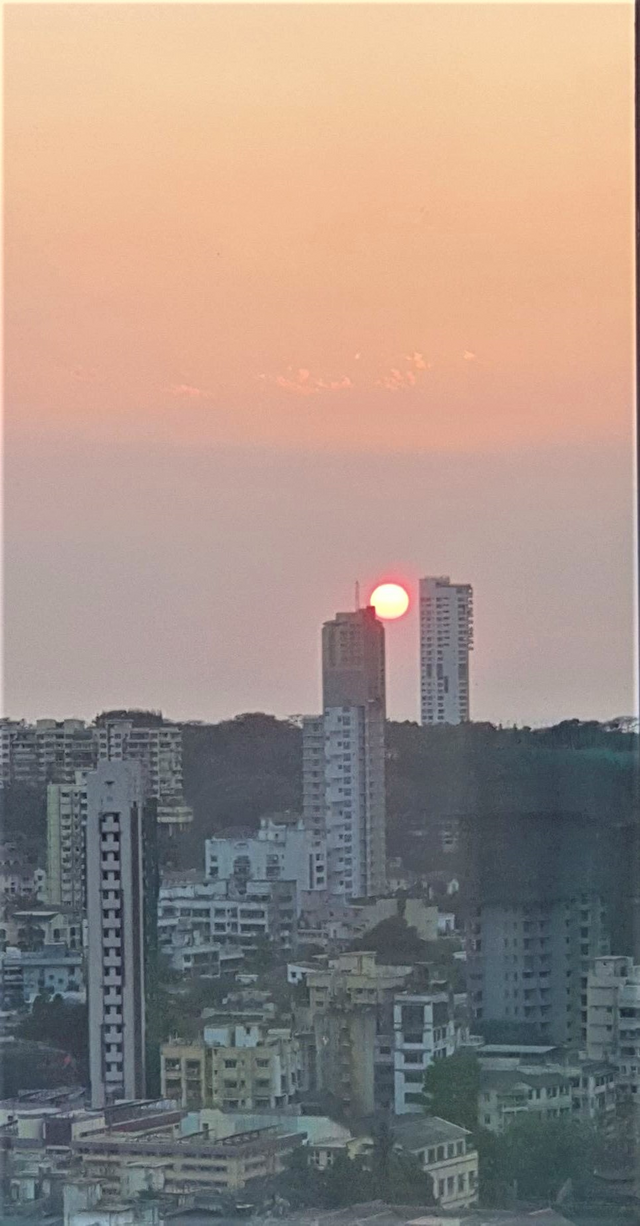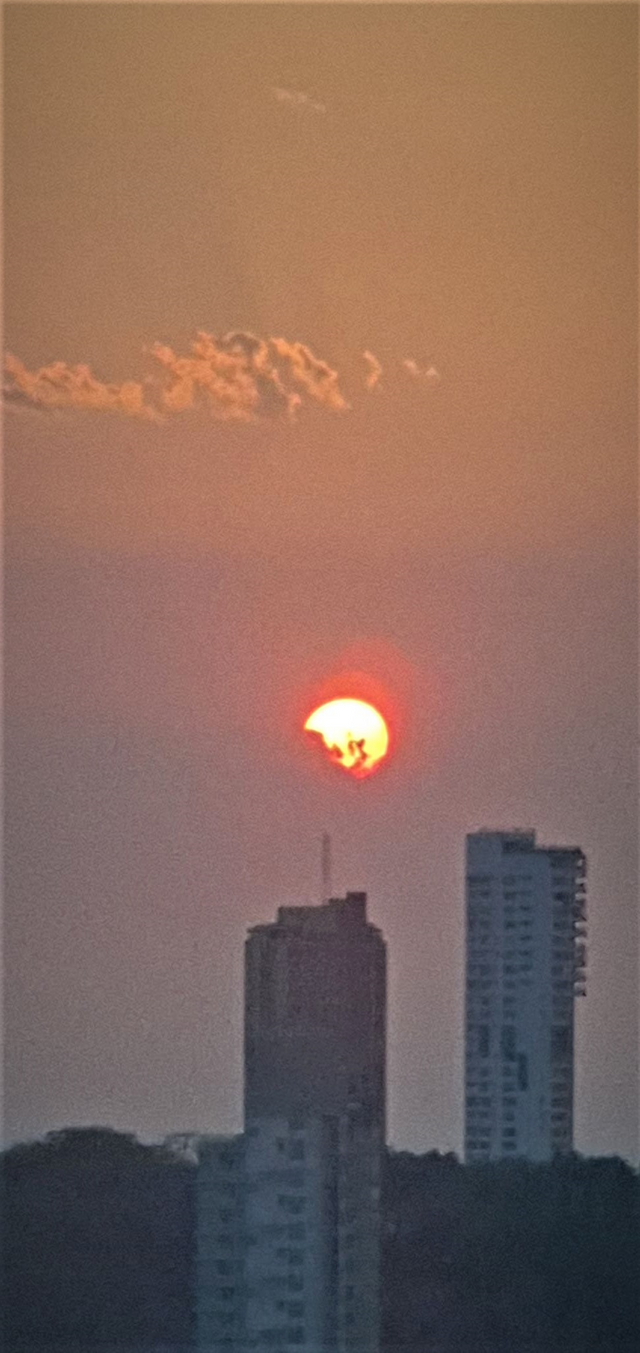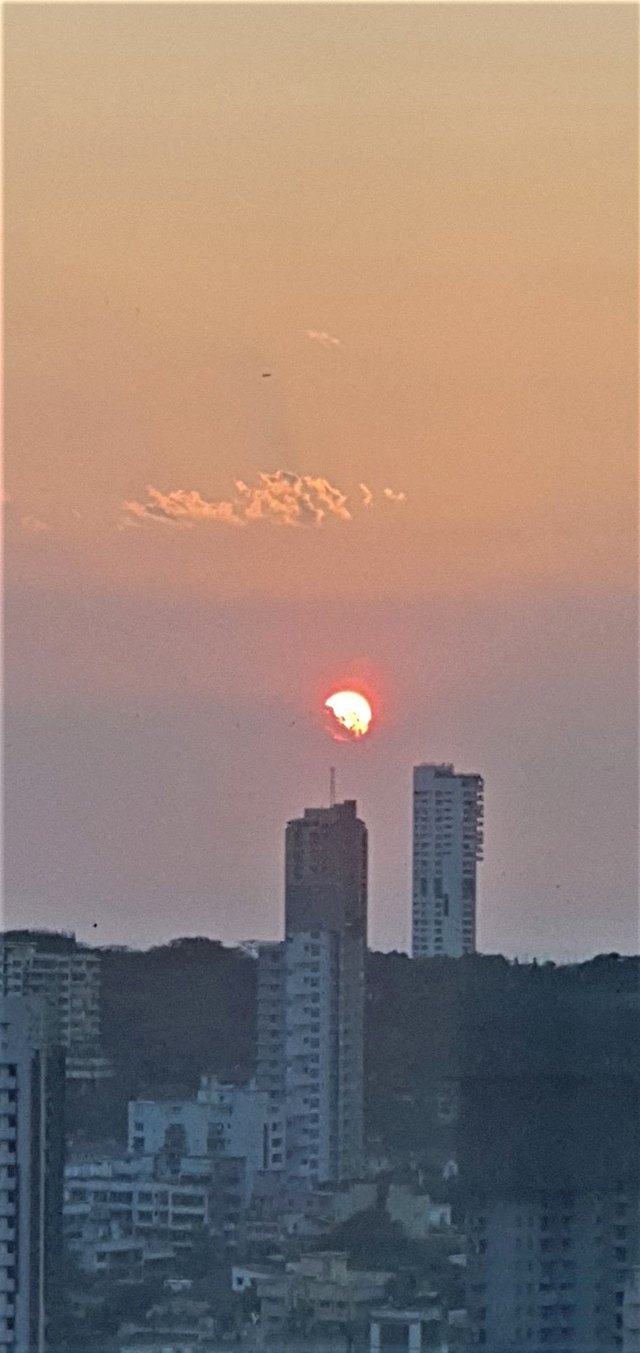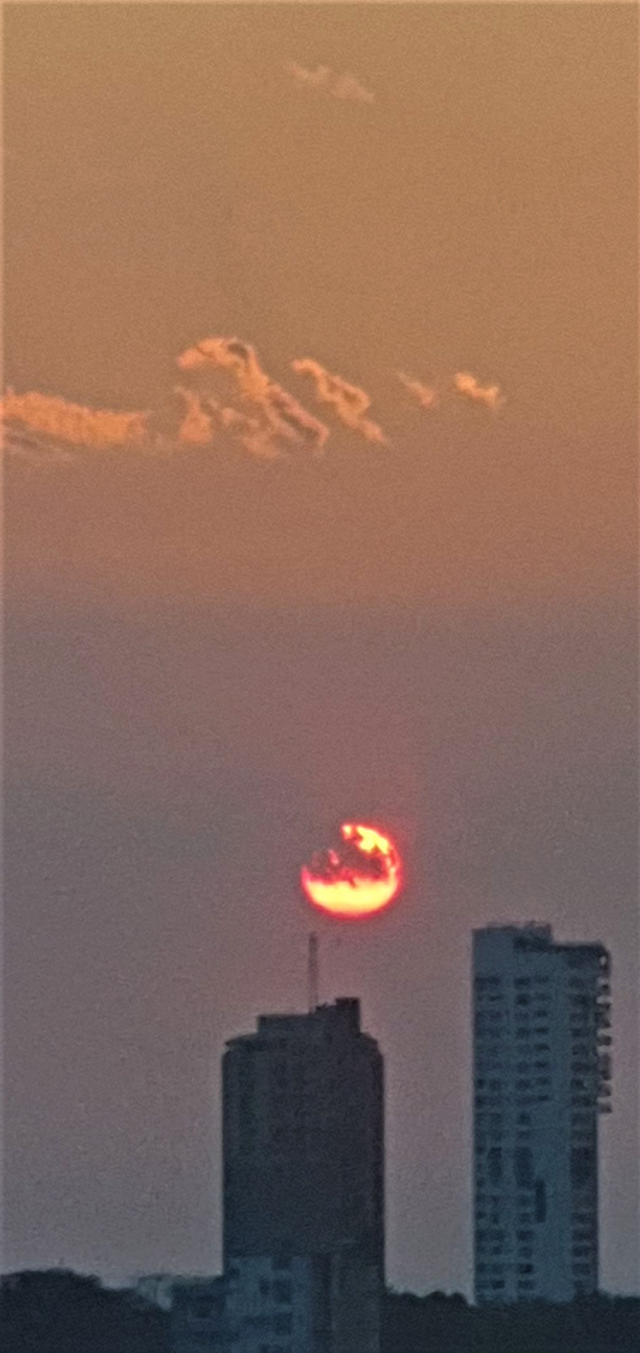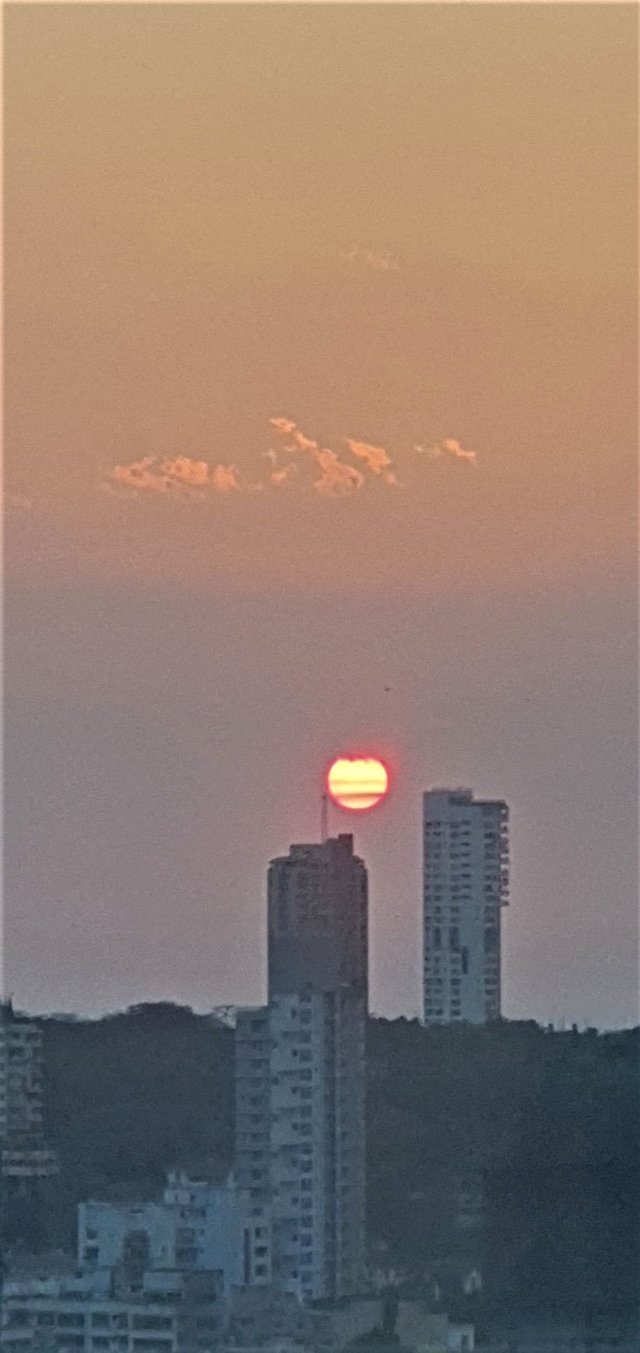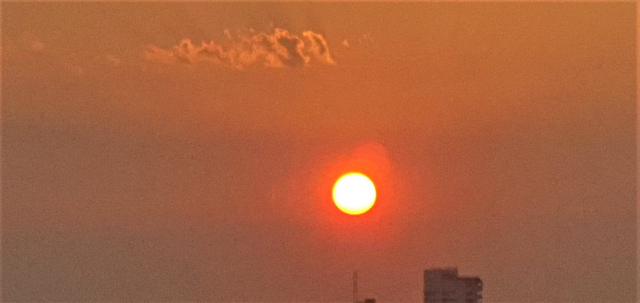 This I clicked in the morning, the view from my room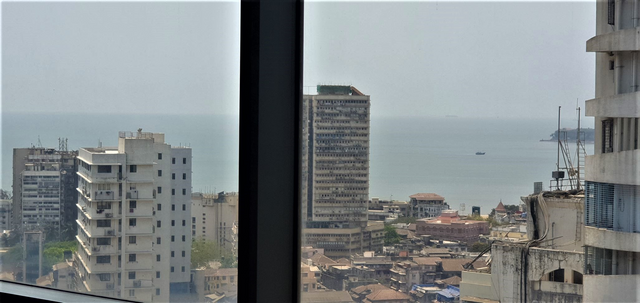 Amidst all the chaos there is always a reason to smile and that reason is always nature. Nothing is as beautiful and pleasant then what nature gives us.
Thank you for visiting my blog. 👼🏻👼🏻💖💖🌹🌺🌸
"Unlimited Abundance, Blissful Happiness and Unconditional Love"
Member of
---
| | |
| --- | --- |
| Supporting People Who Help Make The World A Better Place @ecoTrain | |
---