Hi friends.
**
The woodpeckers invaded my blog, I have so many pictures of them that I could write a story with just images. lol
**
The truth is that they are so common in my city that you can see them in any tree, power pole and they even spend it drilling the antennas of the satellite TV companies that are on the roofs of the buildings. And I always wonder why they do it? I think after they bend the peak they realize they are never going to make a hole there.
**
In spite of everything I don't get tired of photographing them because every picture is different and I think I never photographed the same one. I hope you enjoy these.
**
---
Los pájaros carpinteros invadieron mi blog, tengo tantas fotos de ellos que podría escribir una historia con sólo imágenes. lol
**
La verdad es que son tan comunes en mi ciudad que se pueden ver en cualquier árbol, poste de electricidad e incluso se lo pasan perforando las antenas de las empresas de televisión por satélite que están en los tejados de los edificios. Y siempre me pregunto por qué lo hacen. Creo que después que se doblan el pico se dan cuenta de que nunca van a hacer un agujero allí.
**
A pesar de todo no me canso de fotografiarlos porque cada foto es diferente y creo que nunca he fotografiado al mismo. Espero que disfruten estas.
---
**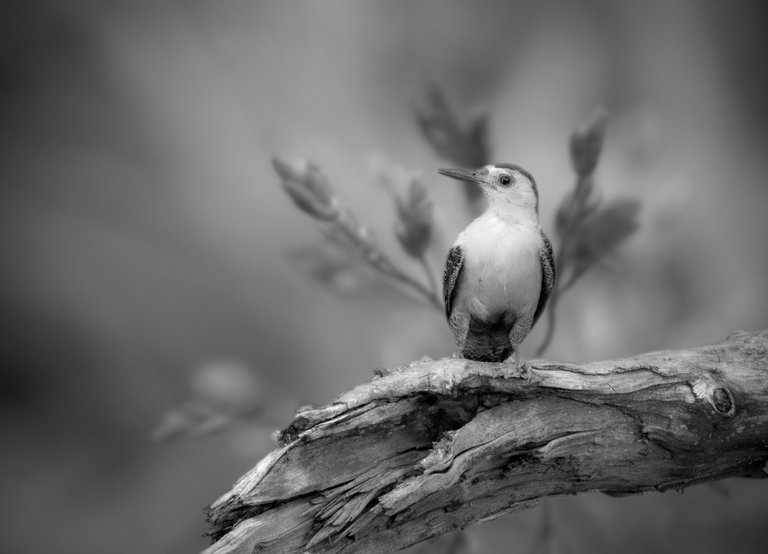 **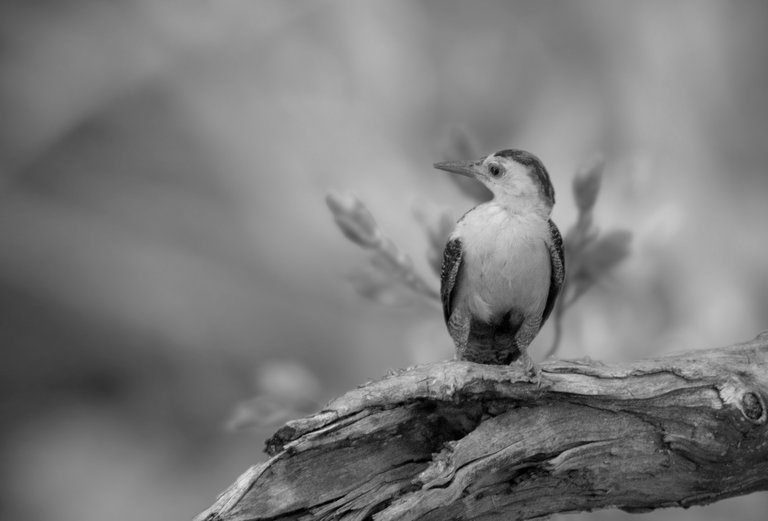 **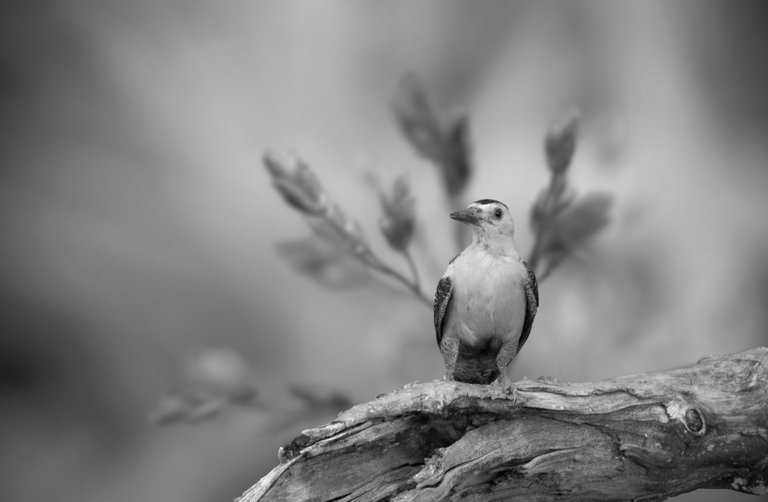 ---
This is my entry for the #monomad photography challenge sponsored by @monochromes.
**

Thanks for stopping by
With love. Maria Ballesteros. 💜
All images are my property unless otherwise credited.