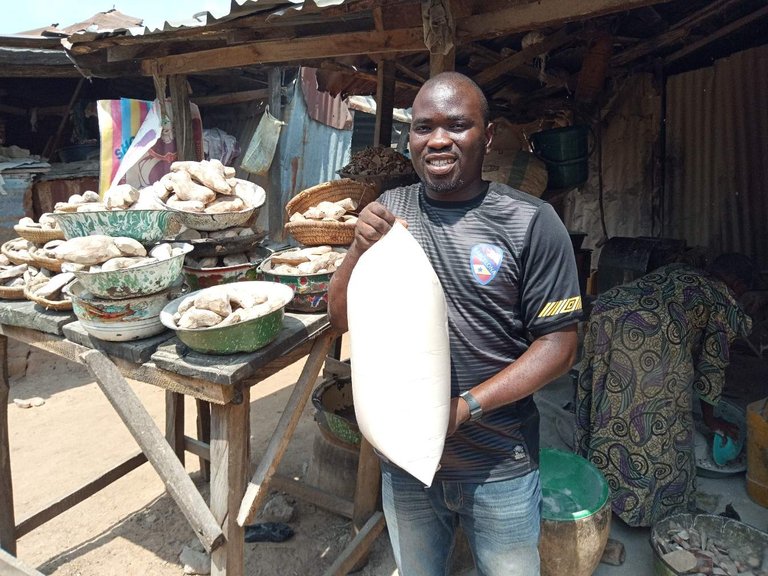 Hello Everyone 💕 💞,
Do You love AFRICAN Dishes?
Yes, this is one of the best foodie I have ever grow up eaten because right from the day one when I can actually identify my left hand from my right hand I have always been in love with this type of food. Not everyone can eat, but when you have a great taste of it. I tell you this, you will forever request more and more of it.
This type of food is called Plantain Flour or Yam Flour but this particular one I was holding is called the Yam Flour as the name implies it is gotten from Yam. Yes, it is all kinds of yam, be it the white Yam or yellow yam.
The Yam Flour Preparation
This is how it is been derived from its source. Once you have your Yam, be it white or Yellow yam. You peel it. After that process you wash it before you slice it into flat portion or if you stay around where you have a very heavy sunshine. You can peel it, wash it and cut into different shape. Then sun dry. It will at least take 5-6 days before it get fully dried. Then you pack it and go to your Machine grinder and do the justice. So this is the advance dried yam before it is been grinded.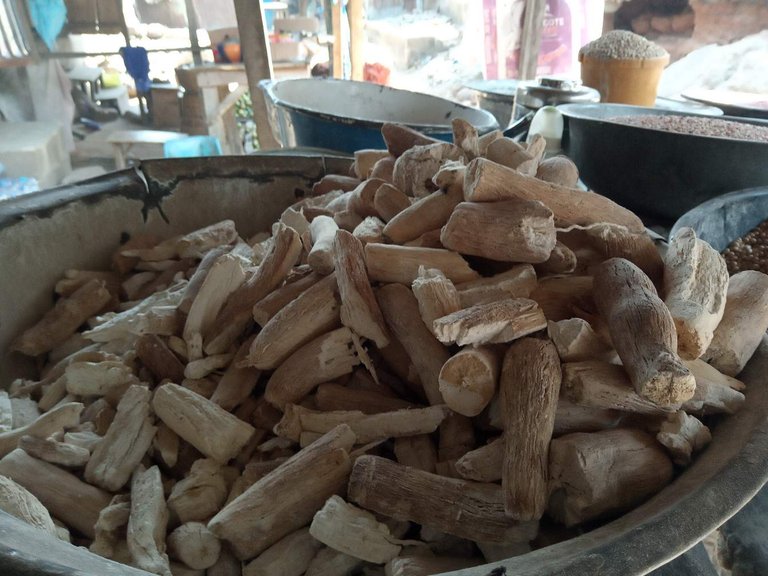 ---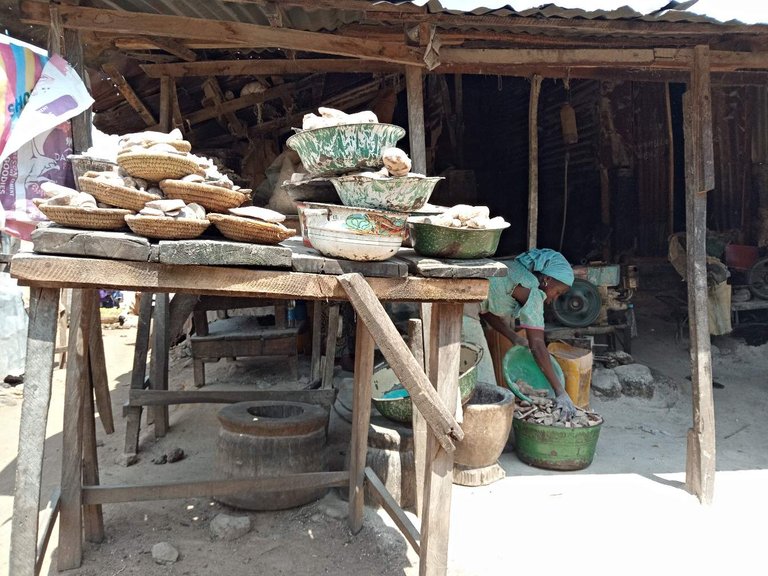 ---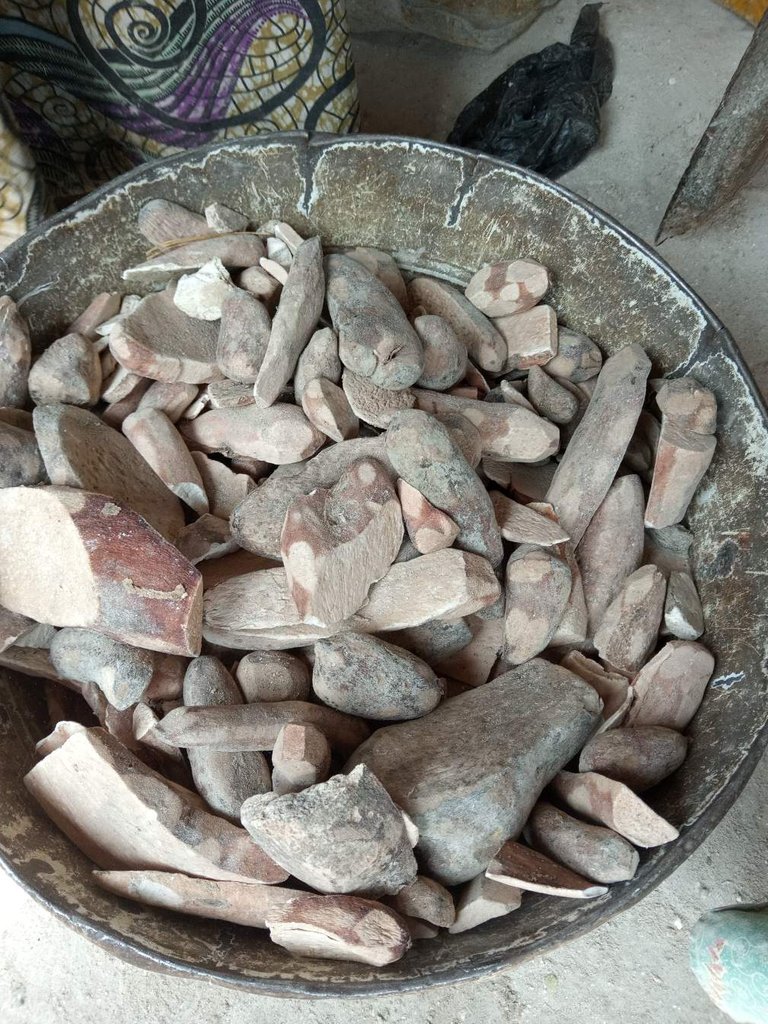 This is a typical dried yam tubers before it is been grinded in the machine as show below.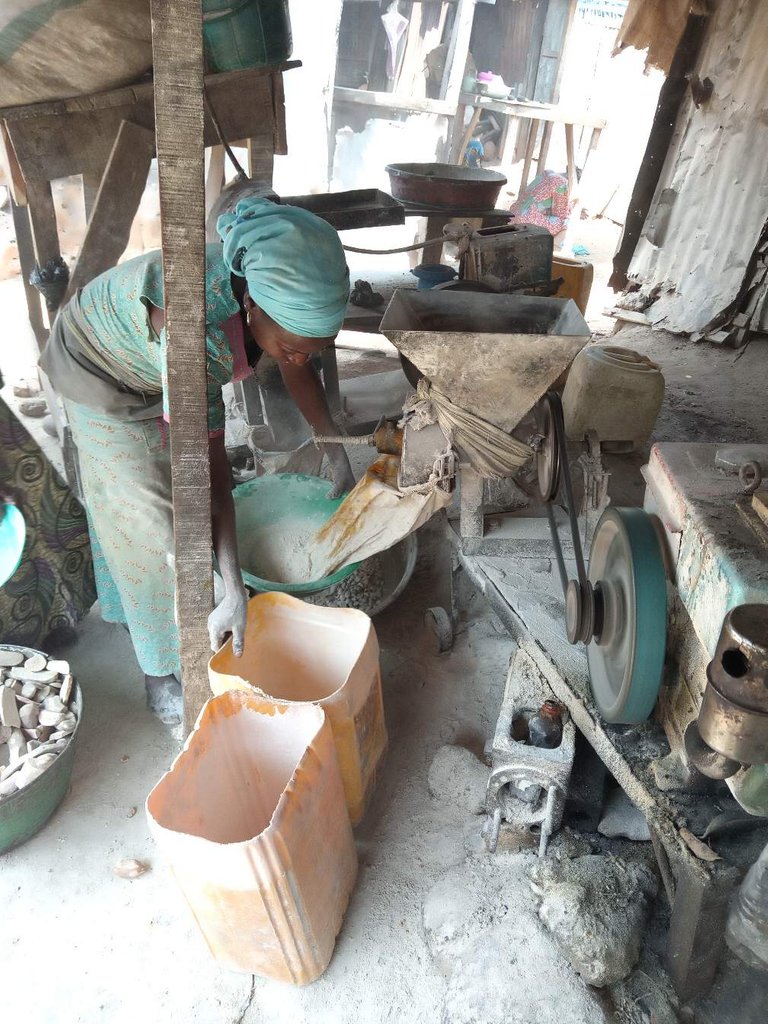 ---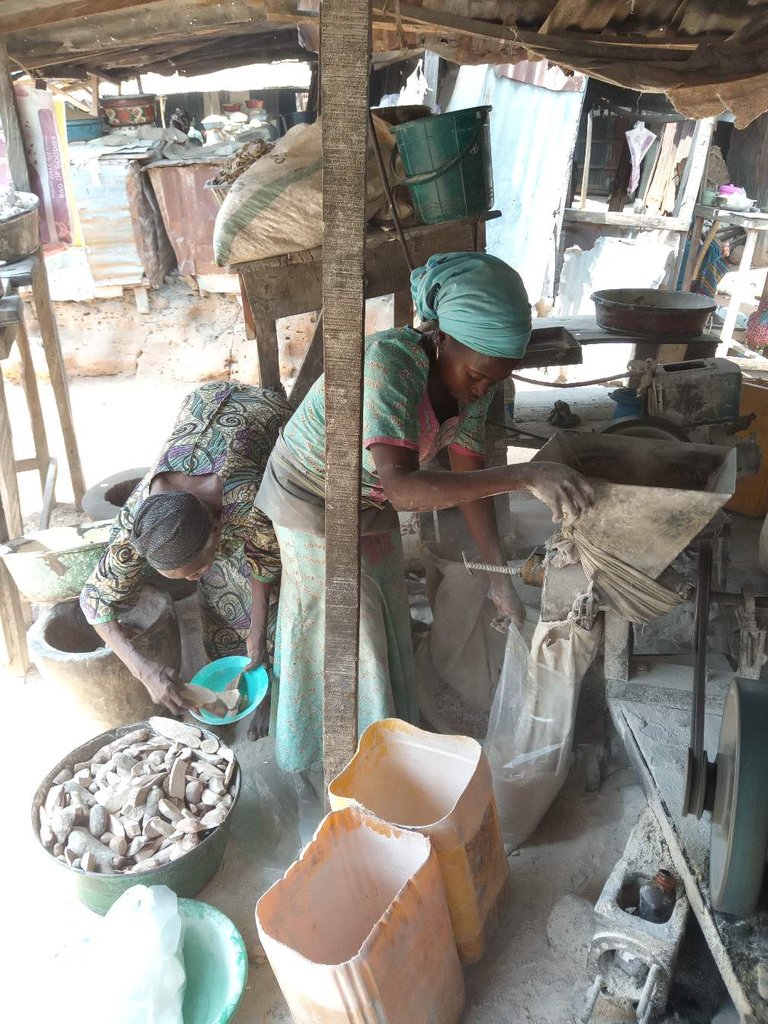 ---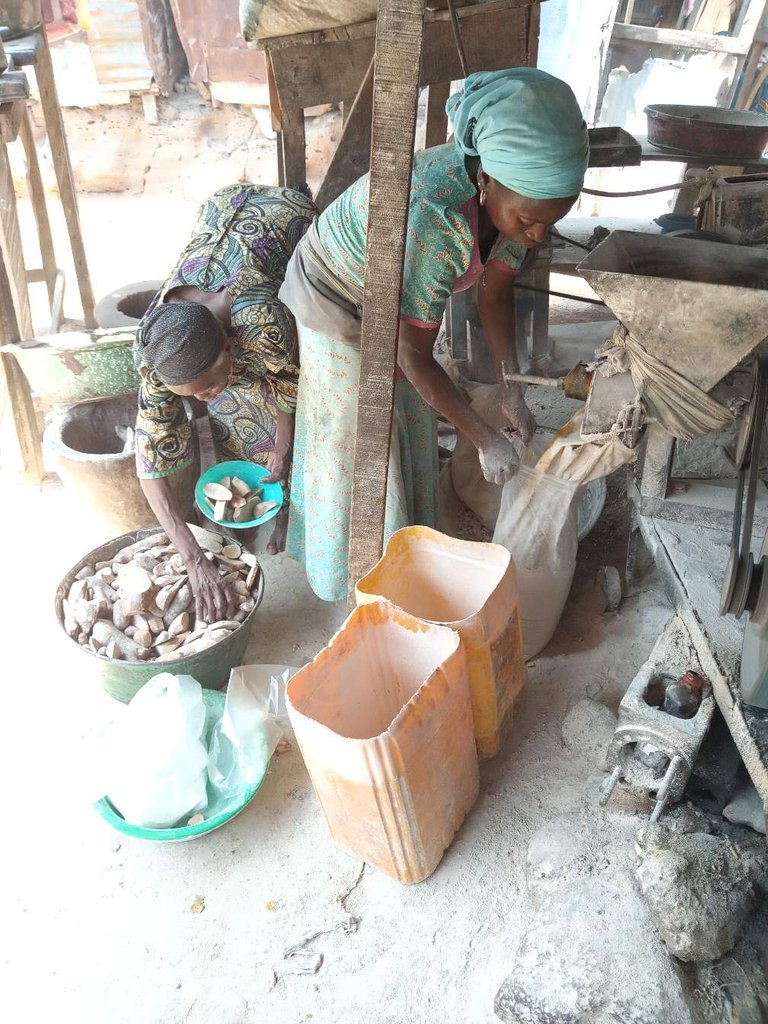 ---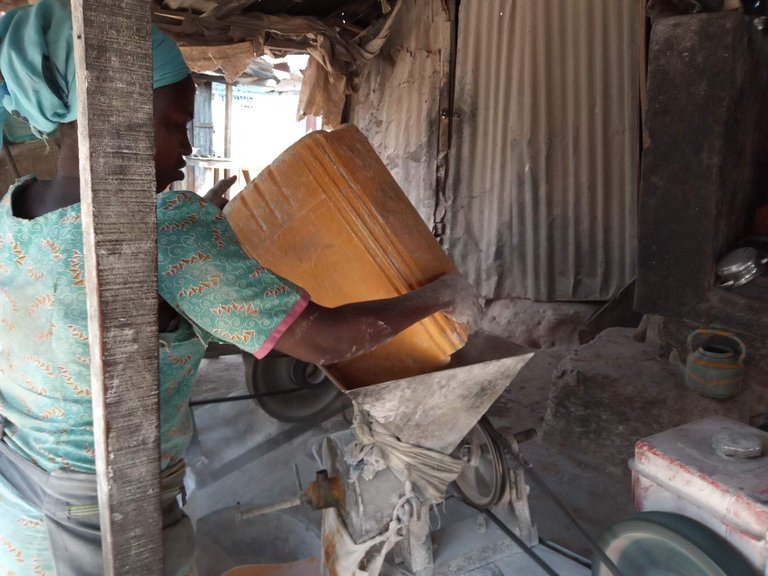 ---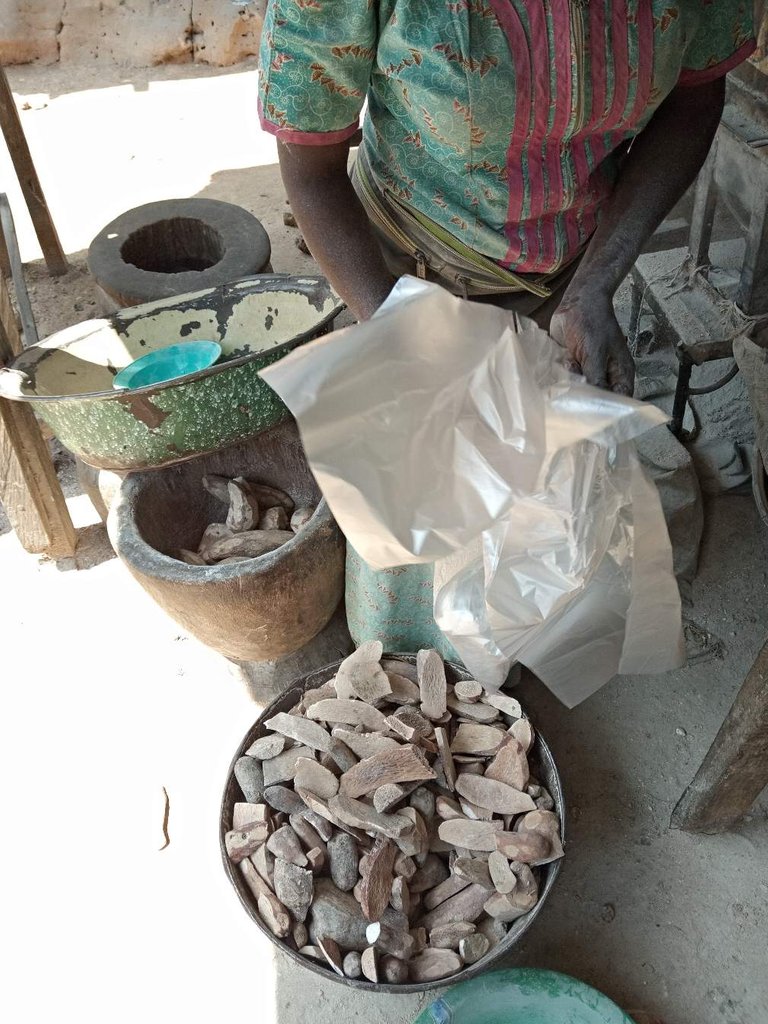 After been grinded several times, it turned into Flour as seen below. I had to remind them ( the machine operator) to made it more into powdered form.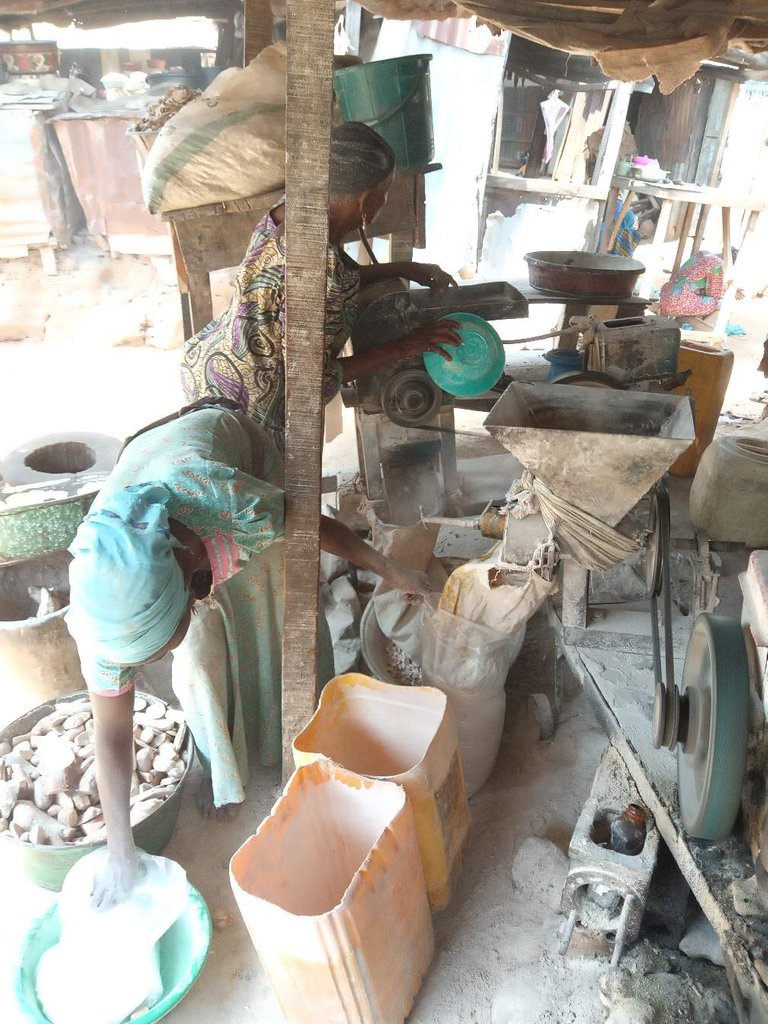 ---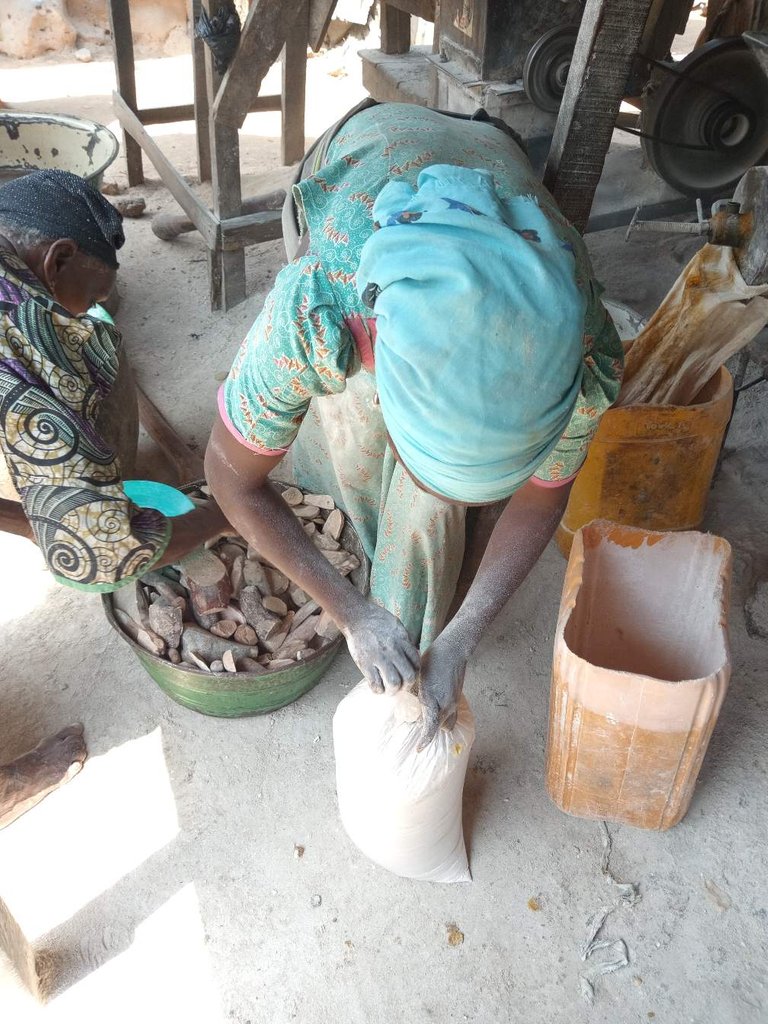 So, it was later poured into a transparent Nylon for me as take-home.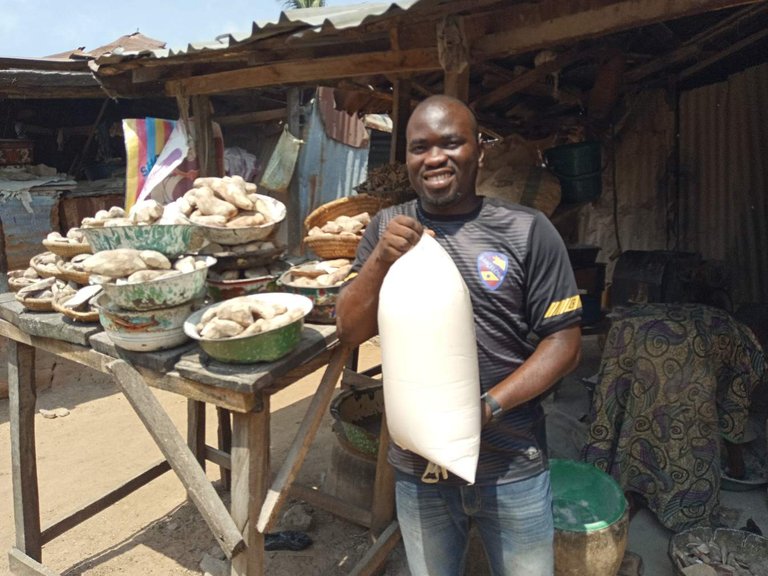 ---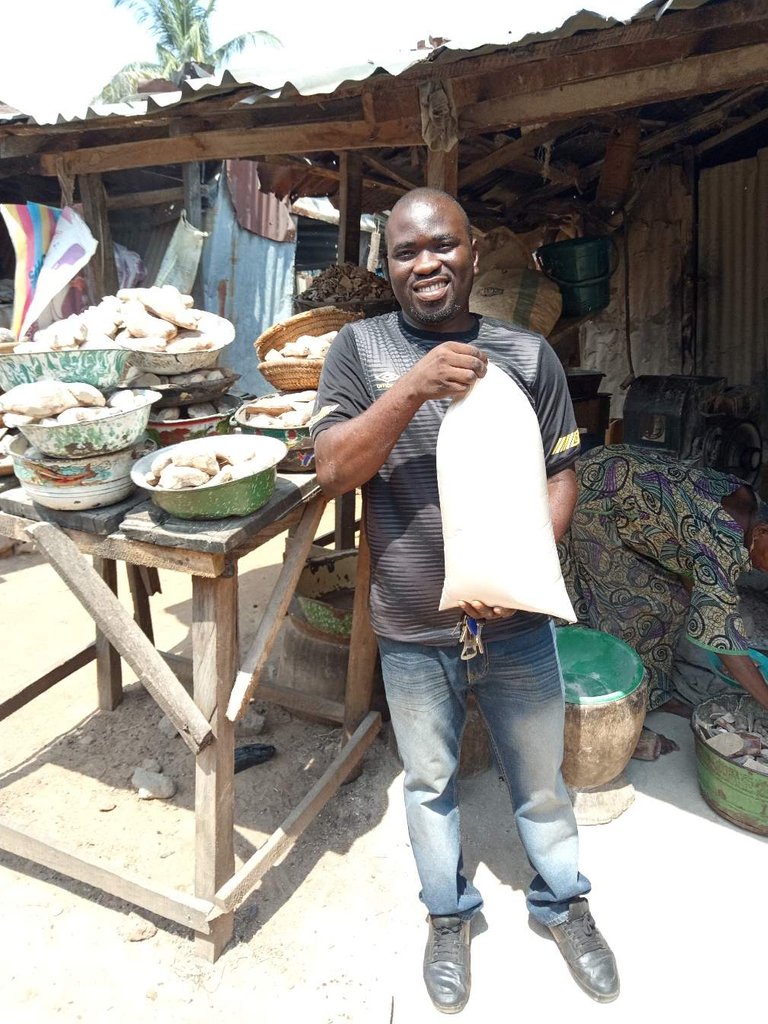 Here was the full package of the Yam Flour Preparation.
---
Thanks For Stopping by And checking Out My Blog 📝📖🗒️
---
Happy New Year To Everyone Through Out The Globe 💞💯🎄🎋🎊🎉
---
Original content by me, @mattsanthonyit
---
Please important note▶️, order than any stated link in my post otherwise every other photographs used in my posts are originally taken and owned by me @mattsanthonyit, if you like them and wish to use any of my images please contact me privately. Thanks🔛.
---
🗓️Date Capture: 11/1/2020. 📸Medium capture: Infinix Note5 Smartphone. 🌍Location: Ilorin.Kwara State. Nigeria. 🕰️Time: 9:00am ⚡Posted with: steempeak.com
---
If you actually like what you see😃😄😉,watch📷📺📸 and read📖📋 I would equally be grateful for an upvote♥️⚡ a very cool comment under my comment box or a resteem 🌀😏 for everyone to see ... and perhaps maybe you would like to follow me for more of my Post to show on your own feeds. Don't miss any of my Post.🔝. Special thanks to @bdvoter , @bdcommunity, @appreciator, @upmewhale, @curangel , @rocky1 and @ocd team, and all who put big smiles on my face with Auto Upvote for always being supportive to me 💞💯.
---
Thank you for visiting my blog.
---
You Can As Well Join Me On Other Social Platform.
Twitter:
Check out Matthew O. Akinlotan [steemit @mattsanthonyit ] (@mattsanthonyit): https://twitter.com/mattsanthonyit?s=09
---
Instagram:
https://instagram.com/officialoluwagb...
---
YouTube:
[https://m.youtube.com/channel/UCPBPk8al3dnLy5xAWnbWT1w
---
Facebook:
( https://mobile.facebook.com/akinlotan...)
---
Steemit:
---
⬇️⬇️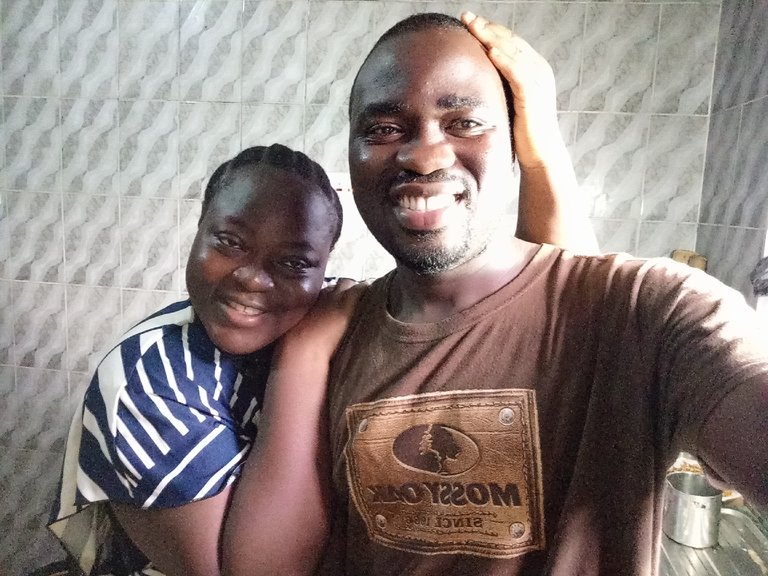 Matthew is a farmer and lover of steem. Steem has really helped my life to grow more healthier than I was, Steem testimony. I'm a Dad, husband and a hustler. Farmer who loves animals, he practice what he preaches . He is also a Photographer, Traveller , Mr Chef ( Loves Cooking) and above all, he is a blogger and a vlogger♣️♠️