Did you expect corruption scandals have already killed Olympus? Well, they are still kickin', and Maitani spirit kinda lives on. After the repackaging OM-D E-M1 Mark II model into a professional E-M1x body with the integrated vertical grip, now we have repackaging of E-M1x into a smaller professional body…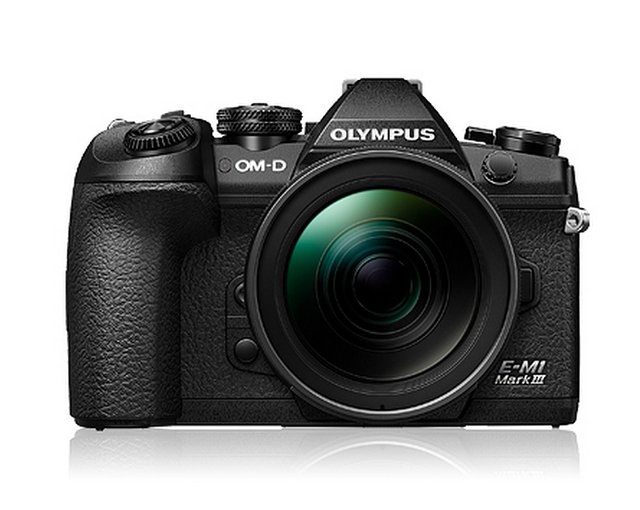 Source: Olympus Asia
I have to say I was always a big fan of Yoshihisa Maitani and his designs. Analog OM models were beautifuly crafted and carefully designed cameras, with the photographers' needs in mind. Plus equipped with those small and phenomenal Zuiko optics… We have another digital incarnation that attempts to bring up that Maitani spirit again, but I wonder will they ever remember to put the analog command dials again in some model, like Fujifilm did it on their extremely successful X series?
Not that the new Olympus OM-D E-M1 Mark III is bad with that aghast fiddly digital controls…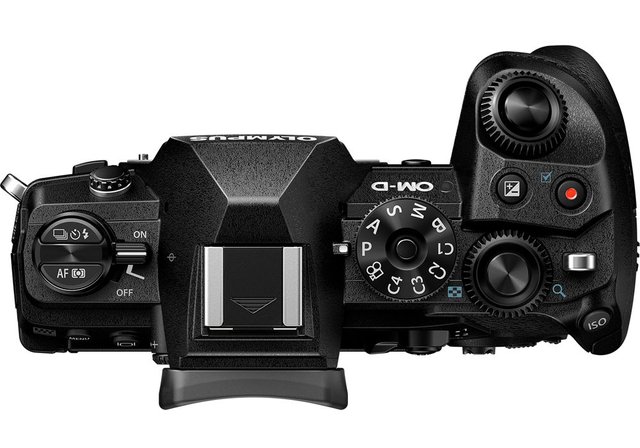 Source: BHphoto&Video
OK, you can fiddle to customize controls to your needs, which will probably make the camera unusable to any other photographer or videographer, but who cares – let him fiddle again! Aside from that, people can get used to almost enything. If you are not Leica or Fujifilm (or analog OM) user, you wouldn't know better anyway. And if you are already tortured Olympus user, you won't find it a fault. So, it's not a dealbreaker. But let's see good sides of the newcomer to the Olympus family.
Olympus says the new model has environmental sealing, class leading image stabilization, fully articulated screen, 4K 30 video, eye detection AF, two card slots… hey, didn't former models also had all of that? What are the differences, if any?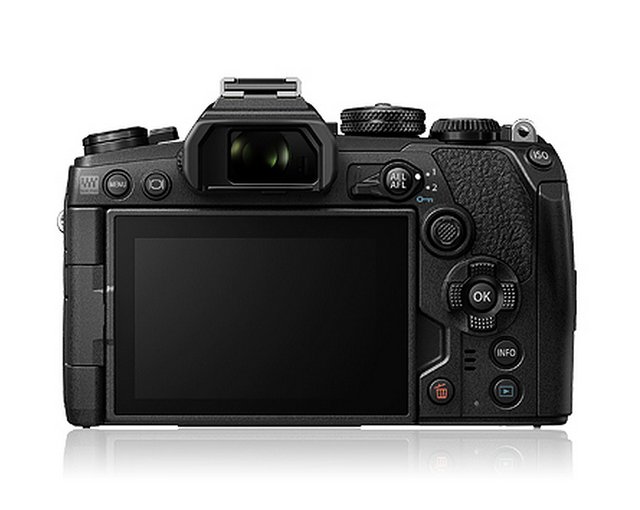 Source: Olympus Asia
Well, the first obvious difference in comparison to Mark II is 8-way joystick. Good. Let's see for some more. Sensor is the same as with E-M1 II and E-M1X, but processor is new one, called, as expected, TruePic IX. All the basic autofocus hardware are almost the same… Olympus says new model has better tracking, Starry Sky AF mode (ideal for astrophotographers) and no more gimmicky "Cars, trains, planes" recognition joke. Good. But is there anything more?
The viewfinder is the same as 2016. E-M1 Mark II model, articulating screen is the same as with previous models, the same 60 fps AF/AE lock sequential shooting, battery pack is the same (good), hi res modes are the same, live ND filters are… Oh, here is the new thing! You can now have electronic ND filters and with 7 stops IS you can shoot dreamy waterfalls handheld! And you can do it in all extreme weather conditions, since E-M1 Mark III is environmentally sealed to IPX1 standards – just like E-M1X.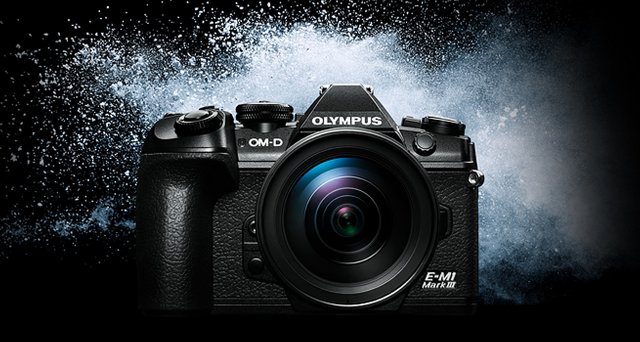 Really tough guy! Source: Olympus Asia
Collected in a short table, it looks like this:
OM-D
E-M1 Mark III

E-M1X

E-M1 Mark II
Sensor
20Mpix, MFT
20Mpix, MFT
20Mpix, MFT
Processor
TruePic IX
Dual TruePic VIII
TruePic VIII
Joystick
Yes
Yes, two
No
IS stops
7-7.5*
7-7.5*
5.5
Virt. ND
Yes
No
No
AF System
121-point
hybrid
Deep learn.
121-point
hybrid
Deep learn.
121-point
hybrid
AF modes
Starry Sky
Cars
Trains
Planes
N/A
Dual SD
UHS-II
UHS-I
UHS-II
UHS-I
UHS-II
Shutter life
400,000
400,000
?
WR
Yes, to IPX1
standards
Yes, to IPX1
standards
Yes
Body price
$1,799
$2,499
$2,000
*With 'Sync IS' lenses like for example M.Zuiko Digital ED 12-100mm f/4 IS PRO Lens.
We should mention that virtual ND filter probably may be added to the previous models through firmware, if Olympus chose so, and also that the price in a table was listed at the launching date. Currently, E-M1 Mark II body can be found at around $1,400.
Why, Olympus, why?
There you go. Maybe I have missed some of those new things called "improvements", and you can go to dPreview.com to check for my mistakes and initial review… Instead of conclusion, here is one simple question for the E-M1 Mark II owners: "Would you shell out upgrade money for this one?" If your answer is decisively "Absolutely not!" I may give the advice for the new owners, who still can't decide what they really need. Well, if you like photography and don't care for video, then you may fall for Nikon D500. But Nikon is heavy, and if you travel, then you may rather chose Fujifilm X-T3 or X-T30, which are fantastic and only lack that superior Olympus IS system.
If you do like video and photography just as much, than you may get a gimbal for your Fujifilm X-T3 or X-T30 and have it all… with a little more weight to carry. Or you can be tempted with still very nice Panasonic Lumix DC-G9. Or…
Ultimate travel camera?
If you want wildlife adventures with a minimum weight and maximum reach, shooting video and photography under any weather conditions, stargazing without gimbals, tripods and other dead weight, there is no better choice:
Not only that: If you are ready to risk your life in the wilderness of Paris, swim all over Venice, roam through the canyons of New York, go deep into the caves of London, explore the inhospitable regions of Berlin, visit the exotic Belgrade by night… well, this camera is a real adventurer's friend! So far, there's no better travel combination than Olympus OM-D E-M1 Mark III with an M.Zuiko Digital ED 12-100mm f/4 IS PRO Lens. This combo will set you back only $2,900…
Now, there is a slight chance that you will not have any money left to travel after the purchase, so don't hurry. I suggest you to wait just a little bit more until February 26th, when new Fujifilm X-T4 will be presented to the global public. Then you can decide!
Stay tuned!
* * *
Related posts: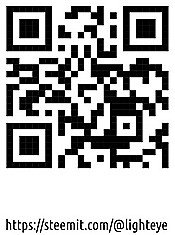 Check out ABRA and easily invest in 28 cryptocurrencies or BIT10, an index of the top cryptos. Use this link to sign up and get $25 in free bitcoin after your first Bank/Amex deposit, or 1.5% cash back when you exchange cryptos

1GZQG69sEKiMXKgGw9TcGcUCBoC4sC1ZYp
Posted via neoxian.city | The City of Neoxian