Hey, Steemit! Hope you've all had a great weekend. I'm still enjoying the New Year. Couple of set backs in this first month of 2020. Money is tighter than ever, and I have no net. As 2019 came to an end, I was forced to sell that last o my crypto-holdings, less my STEEM. STEEM is the only token I hold in my portfolio now. @caffetto also experienced a loss. One of our regulars just passed away unexpectedly. Many at the coffee shop are mourning this loss. On the brighter side, though, I'm in a creative renaissance with my comic projects and writings. @ghostfish and I met Friday and trimmed things up to get @coppercoins in the mail by February.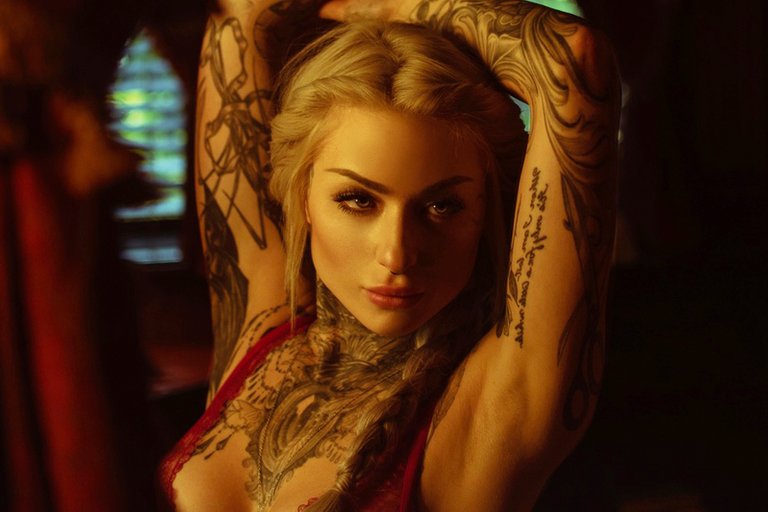 Tomorrow, at some point, I'm going to be doing an entire Steemit post on my new writing setup! @tarotbyfergus told me this afternoon about a ridiculous fool's errand he's been on, trying to get a 15 year XBOX 360º game to work just so he can play a car in a racing game. It's the same car as his new car, so it's important to him, but not to any one else in the world. I'm drudging through a similar personal chore. Some $400 later, tomorrow I'll be setting up an e-ink Onyx Boox Nova Pro with a small bluetooth keyboard, hoping to improve my writing. Not my writing, per say, but my ability to write without distraction.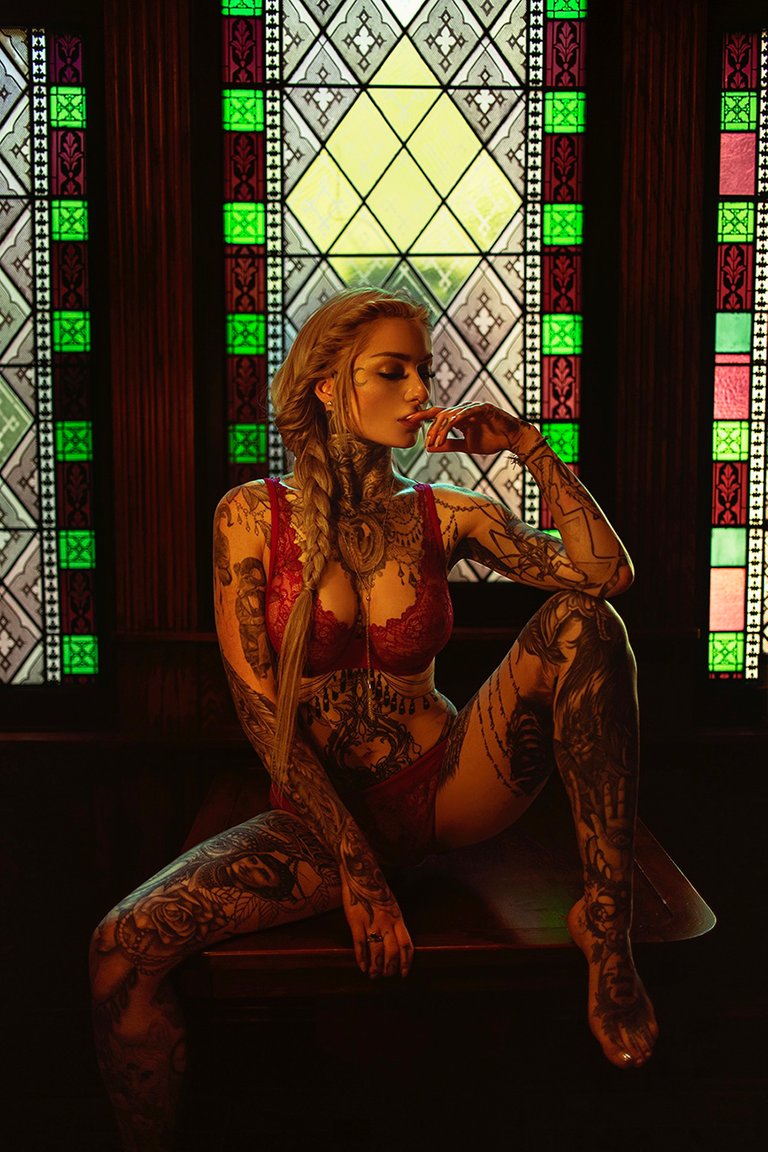 I've also been working at catching up on photography. That constantly balancing act across several different mediums, but the photography pays most of the bills. Tonight I decided to come back to photo of my friend @ryanrashley, host of Inkmaster and world renown tattoo artist. She was in Minnesota briefly for one day, with her partner and husband, Arlo, back in August. We had one day to shoot together before I had to leave with @vermillionfox and @guthrie for a book signing at @wcpublishing's booth in Symco, WI. We shot at one of my favorite hotels on that planet, and there's are a few of those photos.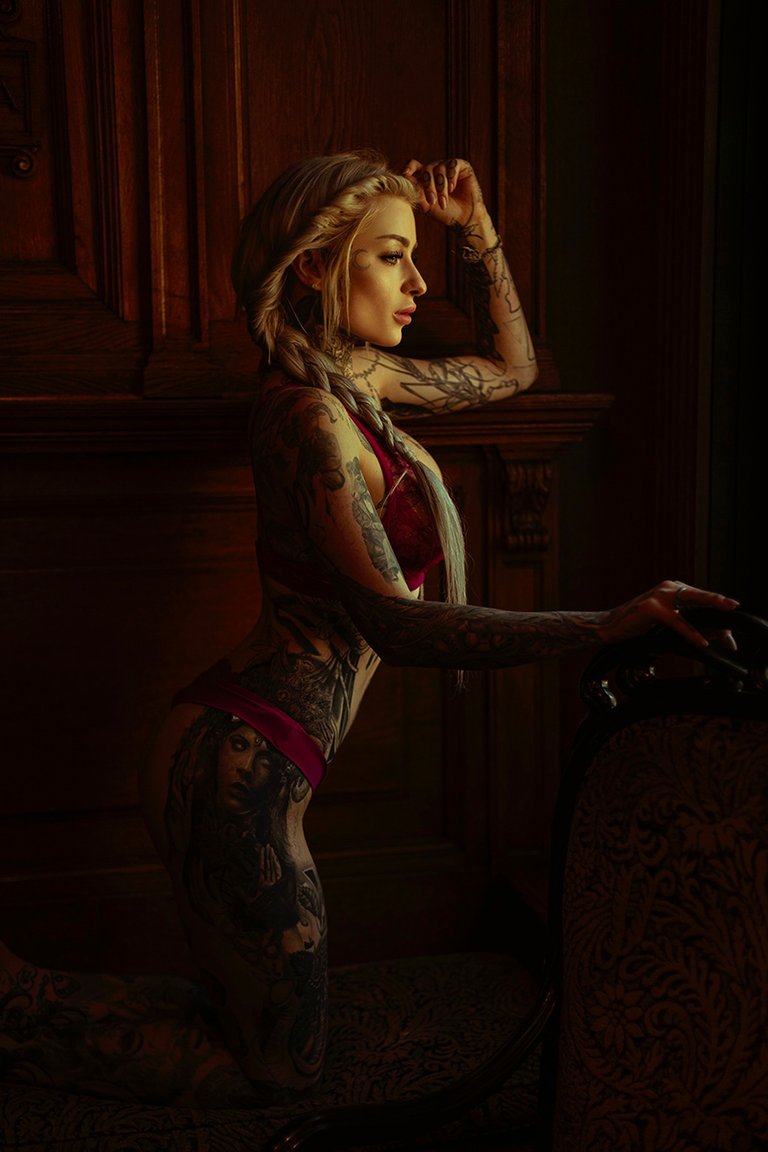 The rest of the evening, I'm going to be trying to clean up my digital hygiene. @roadscape and I have talked about our tendencies to be digital hoarders, while ironically being minimalists in our real lives. I haven't gotten any better at that, but with my @coppercoins funds, I did buy a new HD and I'll be backing up and transferring old shoots to a HD I can leave at home. I'll be freeing up most of my travel Samsung T5. If all goes well, since both USB's will be occupied for the rest of the night, maybe I can write after the family falls asleep. Thanks for reading. For more photography and art, follow me here @kommienezuspadt!