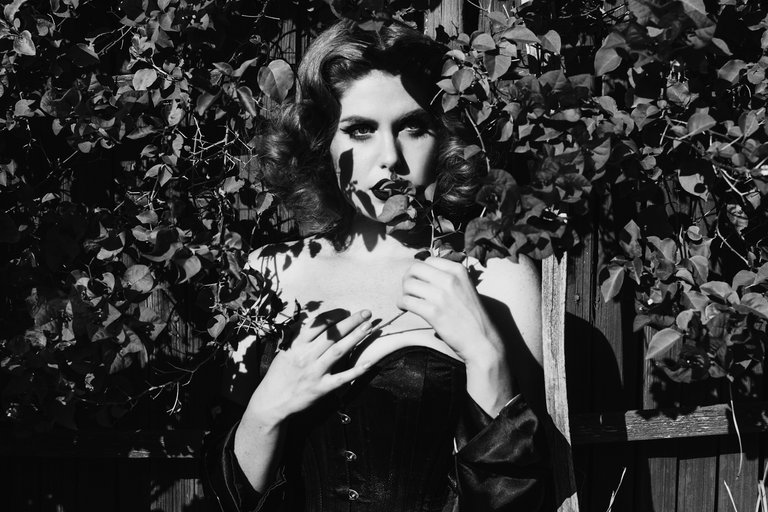 Obstacles, all day. It seems like there's been a cosmic force getting in the way of my productivity today. I know that's not the case. Too many things. I've been spreading myself too thin and I find myself stuck in decision paralysis. @eos.detroit logo work, comic design, some artwork for @lovejoy, writing, blogging, VLOG recording, homeschooling, cooking, cleaning and trying to carve out just a little time for myself. It's a lot and I'm feeling, like Bilbo Baggins would say, "…thin, like butter stretched across too much bread."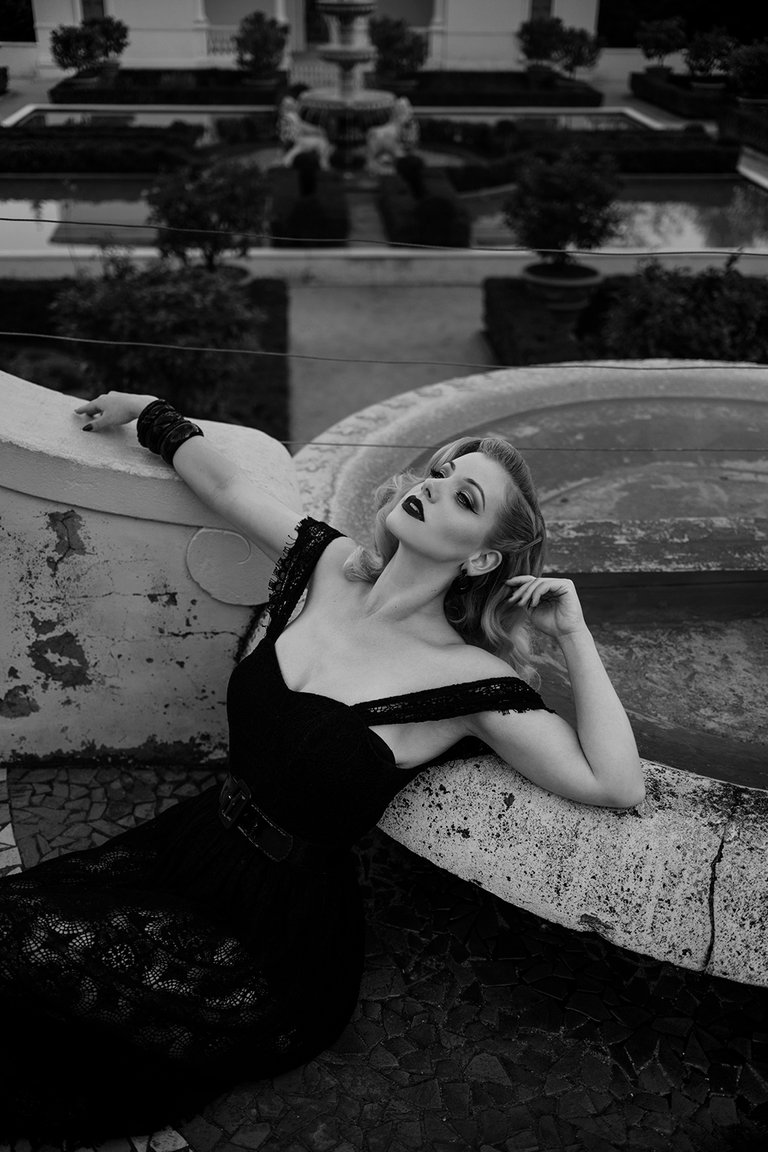 Tonight, I'm taking a half hour to share some photography that has never been published on Hive, or any other platform. It's some of my black and white work and I'm not sure why it tends to get sidelined. I'm really proud of it. In fact, for about four years, I did an annual all inclusive photography event called NOIR. I hosted it in Minneapolis, New York City and LA, three years in a row. It was boudoir sessions in the style of Old Hollywood classic pinup; all black and white. It was a huge success and would sell out every time.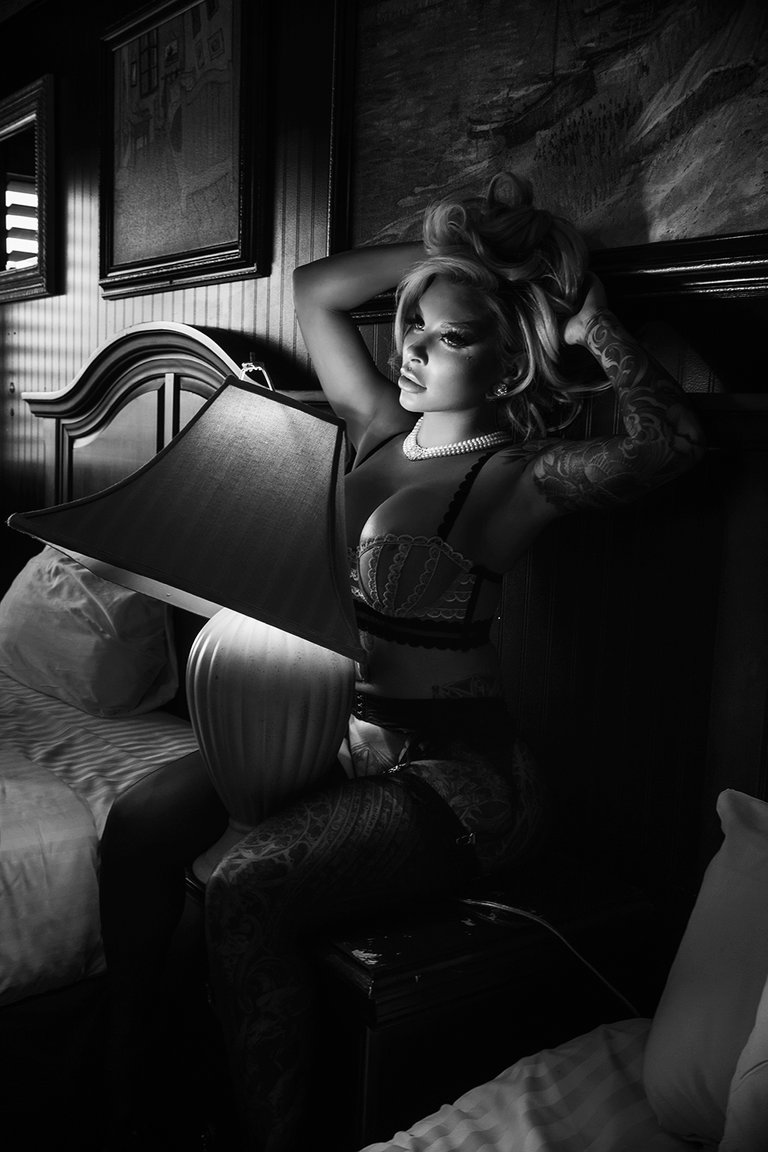 Maybe because as my dark pinup work evolved, I started to fall more in love with the subtleties of the color in the shadows of what I was shooting, but it recently occurred to me that I rarely share the monochromic imagery I take. I think I realized that today seeing some of @eveuncovered's black and white film photography she's been sharing as of late. Don't get your hopes up for that, though. I can dig in to the archives for black and white but I have no interest, time or money to be experimenting with film.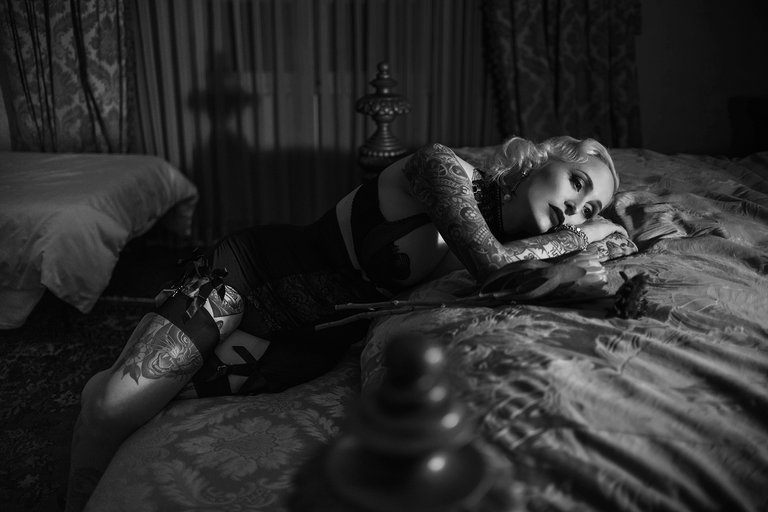 These are just a few of my favorites. I've used a few of these photos for ads for NOIR, but other than that, I haven't even looked at them in years. I really should begin sharing a more of my black and white work, maybe once a month here on Hive. @lensy is a new NFT DAPP build on Hive. I was just whitelisted and I'll be sharing tokenized digital assets of my photography in the next few weeks, for sure. I'm mostly known on Hive for photography, so this'll be a great opportunity to collect some limited edition NFT's.