| | |
| --- | --- |
| Today I have a couple of forest and tree photos for you, which I have taken on walks in the Slovenian woods in recent months. | Heute habe ich ein paar Wald- und Baumfotos für euch, welche ich in den letzten Monaten bei Waldspaziergängen in Slowenien fotografiert habe. |
Walking in the Woods / Waldspaziergänge
Slovenian Woodlands
| | |
| --- | --- |
| After the word "Walking" in the title and today is Wednesday, I dedicate today's post to the #WednesdayWalk by the great @tattoodjay 😊 | Nachdem im Titel das Wort "Spaziergänge" enthalten und heute Mittwoch ist, widme ich den heutigen Beitrag dem #WednesdayWalk vom großartigen @tattoodjay 😊 |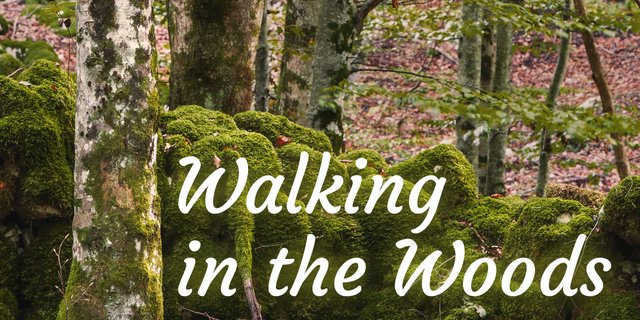 | | |
| --- | --- |
| Woodland photography is something that I am very bad in, because I find it very difficult to find my way in the chaos that normally prevails in a forest, both in terms of photography and motifs, even though I love to be out in the woods. So please be nice when viewing and criticizing. | Waldfotografie ist ein Thema, das ich sehr schlecht beherrsche, weil ich mich in dem Chaos, das in einem Wald normalerweise herrscht, foto- und motivmäßig nur sehr schlecht zurechtfinde, obwohl ich irrsinnig gerne in den Wäldern unterwegs bin. Seid also bitte gnädig beim Betrachten und Kritisieren. |
Šunikov vodni gaj
The first walk was in one of my favorite areas, the Šunik water grove / Šunikov vodni gaj.

In this beech forest there are always interesting things to discover, such as the last moss-covered remains of the walls of old houses, as in this photo.

Der erste Spaziergang war in einer meiner Lieblingsgegenden, dem Šunik Wasserhain / Šunikov vodni gaj.

In diesem Buchenwald gibt es immer wieder interessante Sachen zu entdecken, wie zum Beispiel den letzten moosüberwachsenen Resten des Gemäuers von alten Häusern wie auf diesem Foto.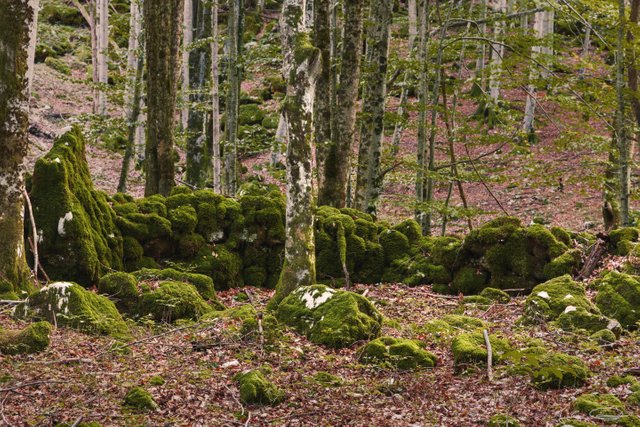 ❖ click the image for fullsize view ❖
| | |
| --- | --- |
| This tree stump with a hole is in the same forest and I somehow liked it. I took both photos at about the same time, only I edited them a little differently. | Dieser Baumstumpf mit Loch steht im gleichen Wald und er hat mir irgendwie gefallen. Beide Fotos habe ich ungefähr zur gleichen Zeit gemacht, nur habe ich sie etwas unterschiedlich bearbeitet. |
| | |
| --- | --- |
| This is the Lepena stream and the actual circular path in the water grove begins at the small wooden bridge in the background, but you can already see here that you will soon be in a quite interesting forest. | Das ist der Lepena Bach und bei der kleinen Holzbrücke im Hintergrund beginnt der eigentliche Rundweg im Wasserhain, aber man kann schon hier erkennen, dass man sich gleich in einem interessanten Wald befinden wird. |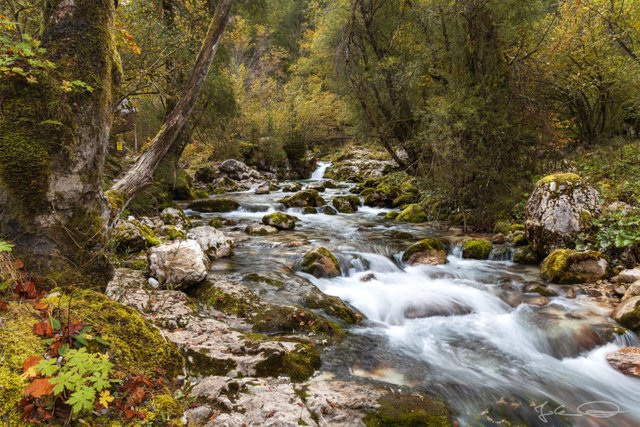 ❖ click the image for fullsize view ❖
The Sound of the Trees
I wonder about the trees.
Why do we wish to bear
Forever the noise of these
More than another noise
So close to our dwelling place?
We suffer them by the day
Till we lose all measure of pace,
And fixity in our joys,
And acquire a listening air.
They are that that talks of going
But never gets away;
And that talks no less for knowing,
As it grows wiser and older,
That now it means to stay.
My feet tug at the floor
And my head sways to my shoulder
Sometimes when I watch trees sway,
From the window or the door.
I shall set forth for somewhere,
I shall make the reckless choice
Some day when they are in voice
And tossing so as to scare
The white clouds over them on.
I shall have less to say,
But I shall be gone.


by Robert Frost
Martuljek Waterfalls
On my hike to the Martuljek waterfalls, of course, I spent most of the time in the forest and discovered a few interesting sceneries.

In the first picture my motive was actually the little mushroom in the foreground, but it is not even noticeable below the large tree trunk and the fern.

Auf meiner Wanderung zu den Martuljek Wasserfällen bin ich natürlich die meiste Zeit im Wald gewesen und konnte ein paar interessante Szenerien entdecken.

Auf dem ersten Bild war mein Motiv eigentlich der kleine Pilz im Vordergrund gewesen, aber unter dem großen Baumstamm und dem Farn fällt er gar nicht auf.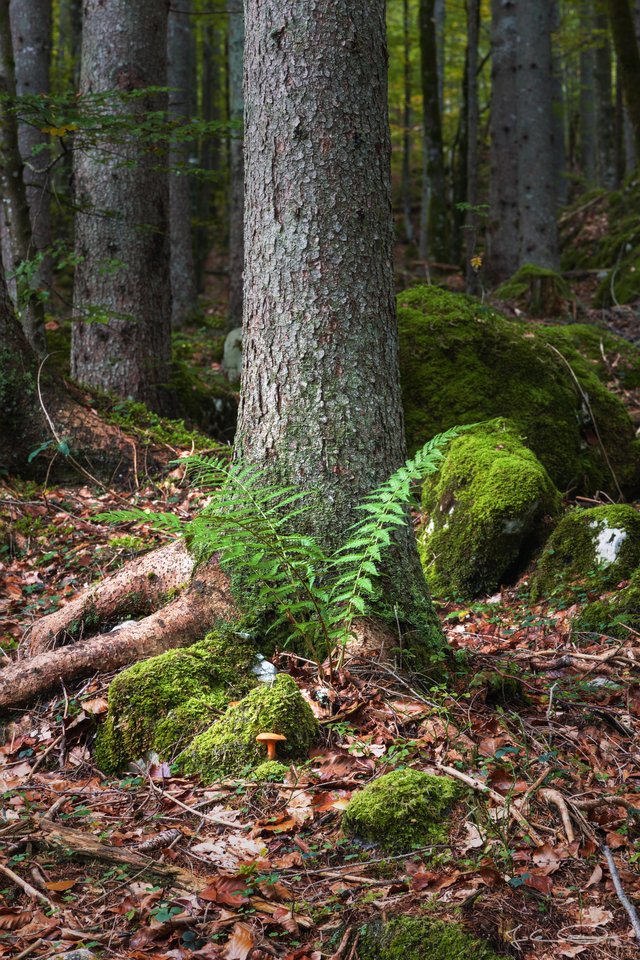 ❖ click the image for fullsize view ❖
I probably should have looked at that to find out why this tree bent to the ground, but I assume that the tree on the left of the ground got caught in it when it fell and dragged it down ... or it is an archway into another dimension or fairytale world.

I think I have to go there again 😉

Wahrscheinlich hätte ich mir das näher anschauen sollen, um zu erfahren, warum dieser Baum so auf den Boden gebogen ist, aber ich nehme an, dass der Baum, der links am Boden liegt, sich beim Umfallen in ihm verfangen und mit nach unten gezogen hat ... oder es ist ein Torbogen in eine andere Dimension oder Märchenwelt.

Ich glaube, da muss ich nochmal hin 😉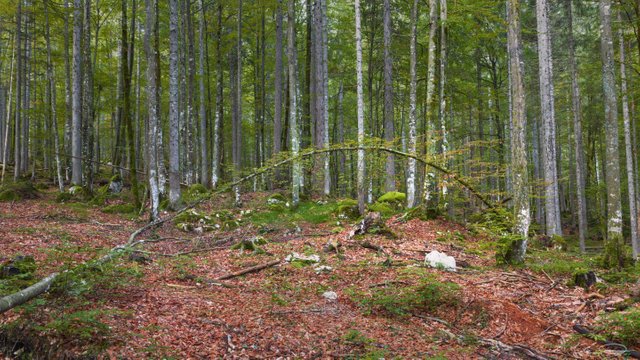 ❖ click the image for fullsize view ❖
I cannot remember why I photographed this tree, but probably because of the mushrooms.

This is the second mushroom photo in this post - I should probably have posted it on #FungiFriday ;)

Warum ich diesen Baum fotografiert habe, weiß ich leider nicht mehr, wahrscheinlich aber wegen der Pilze.

Das ist nun schon das zweite Pilzfoto in diesem Beitrag - wahrscheinlich hätte ich ihn am #FungiFriday posten sollen ;)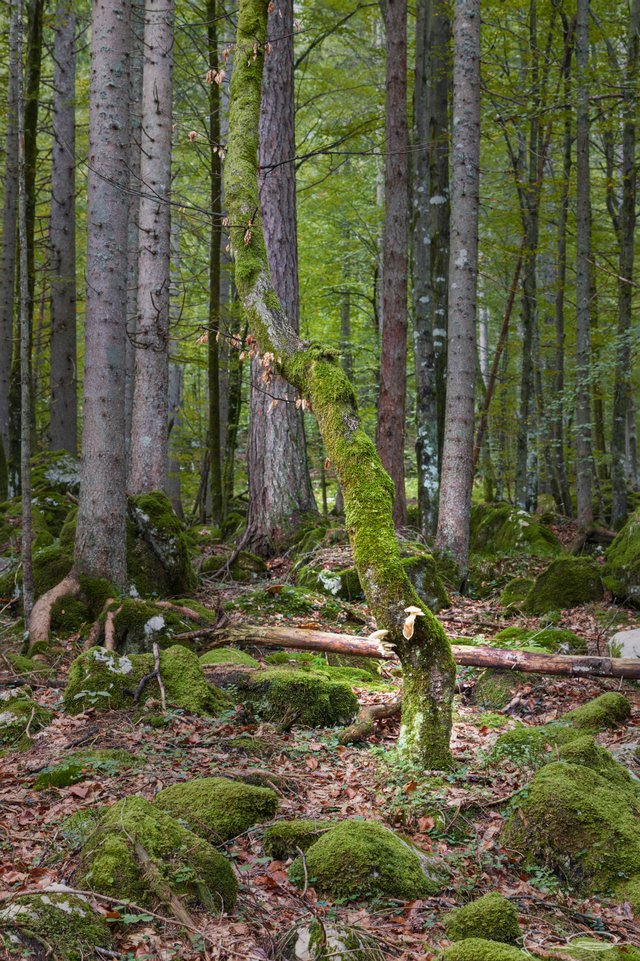 ❖ click the image for fullsize view ❖
| | |
| --- | --- |
| Again and again you will pass small streams in the forest on this hike. | Immer wieder kommt man auf dieser Wanderung an kleinen Bächen im Wald vorbei. |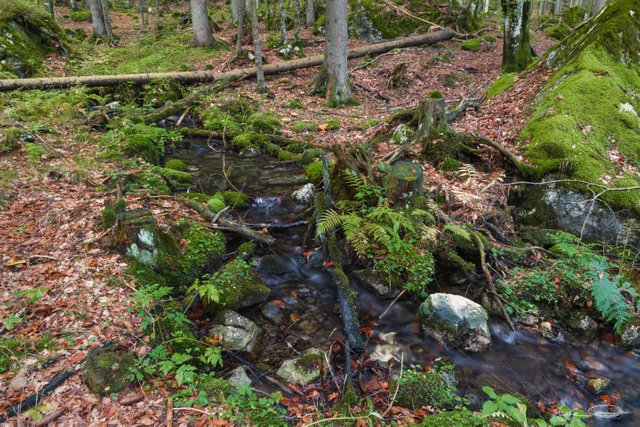 ❖ click the image for fullsize view ❖
Asyl
Wenn du ein tiefes Leid erfahren,
Tief schmerzlich, unergründlich bang,
Dann flüchte aus der Menschen Scharen,
Zum Walde richte deinen Gang.

Die Felsen und die Bäume wissen
Ein Wort zu sagen auch von Schmerz;
Der Sturm, der Blitz hat oft zerrissen
Die Felsenbrust, das Waldesherz.

Sie werden dir kein Trostwort sagen,
Wie hilfereich die Menschen tun;
Doch wird ihr Echo mit dir klagen
Und wieder schweigend mit dir ruhn!


von Ludwig August Frankl
Zadnjica Valley
The Zadnjica valley was one of my last "discoveries" in the past year.

I liked it a lot there and I'm looking forward to Spring when everything turns green and grows and blooms again.

Das Zadnjica Tal war eines meiner letzten "Entdeckungen" im vergangenen Jahr.

Mir hat es dort sehr gut gefallen, und ich freue mich schon sehr auf das Frühjahr, wenn alles wieder grün wird und wächst und blüht.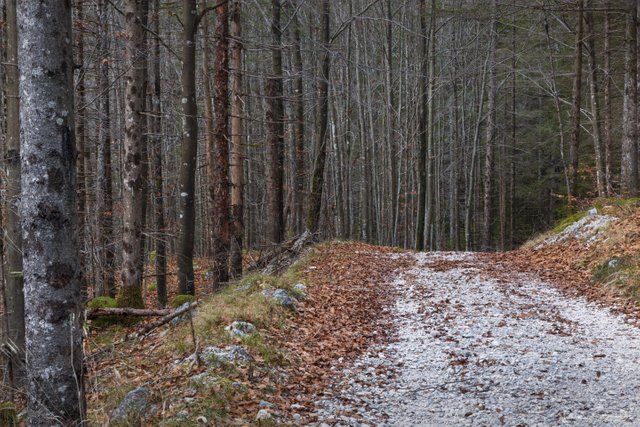 ❖ click the image for fullsize view ❖
| | |
| --- | --- |
| The moss grows down to the Zadnjica stream, the trees are overgrown of it and it hangs in long beards from the branches. | Bis in den Zadnjica Bach wächst das Moos, die Bäume sind davon überwachsen und es hängt in langen Bärten von den Ästen. |
Information