| | |
| --- | --- |
| ... and a Waterfall. | ... und ein Wasserfall. |
Adventure Water Way / Abenteuer Wasser Weg
Liebenfels - Sörg - Carinthia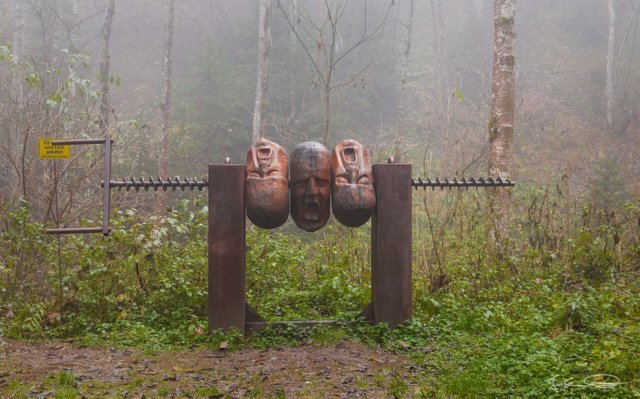 ❖ click the image for fullsize view ❖
Canon EOS R | RF 24-105mm f/4 L IS USM
| | |
| --- | --- |
| Actually, today I wanted to hike through the Garnitzenklamm near Hermagor, but it would probably have been too dangerous because of the rain in recent days. But my plan B, the Adventure Water Way (AWW - Abenteuer Wasser Weg) at Liebenfels was pretty slippery and muddy too. | Ich wollte heute eigentlich die Garnitzenklamm bei Hermagor durchwandern, aber wegen der Niederschläge in den letzten Tagen wäre das wahrscheinlich zu gefährlich gewesen. Aber auch mein Plan B, der Abenteuer Wasser Weg (AWW) bei Liebenfels war ziemlich rutschig und matschig. |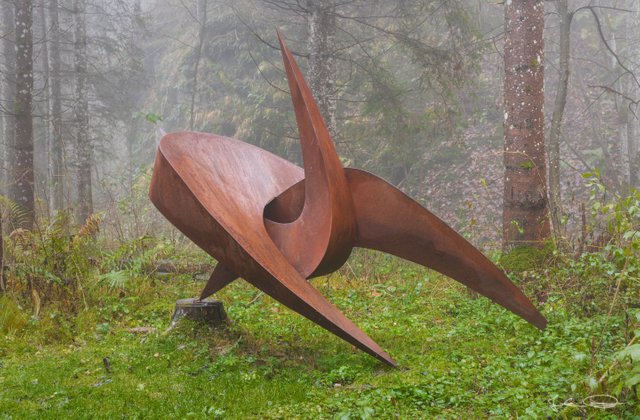 ❖ click the image for fullsize view ❖
Canon EOS R | RF 24-105mm f/4 L IS USM
In the middle of the forest were suddenly artworks - I had not expected that and was therefore quite surprised. Somehow, these 3 do not look so bad, which is why I photographed them to show.
Unfortunately I can not say what these works of art are supposed to mean or represent - I have no idea.

Mitten im Wald standen plötzlich Kunstwerke - damit hatte ich nicht gerechnet und war dementsprechend ziemlich überrascht. Irgendwie schauen diese 3 aber gar nicht so schlecht aus, weshalb ich sie fotografiert habe und euch zeigen möchte.
Was diese Kunstwerke darstellen sollen, kann ich leider nicht sagen - da bin ich wieder einmal völlig ahnungslos.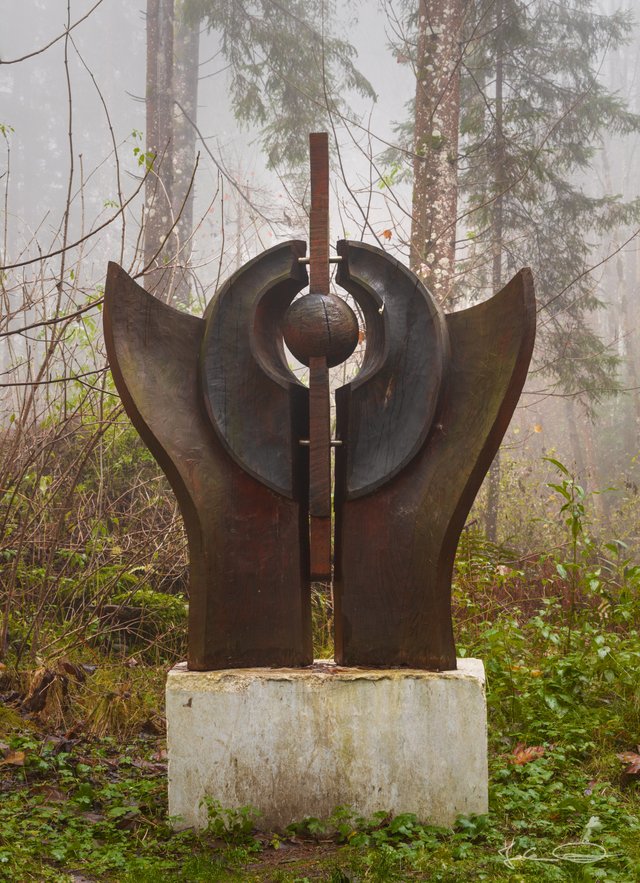 ❖ click the image for fullsize view ❖
Canon EOS R | RF 24-105mm f/4 L IS USM
| | |
| --- | --- |
| This waterfall can be seen pretty much at the beginning of the actual path that begins after the mill ruin. | Diesen Wasserfall kann man ziemlich am Anfang des eigentlichen Weges sehen, welcher nach der Mühlenruine anfängt. |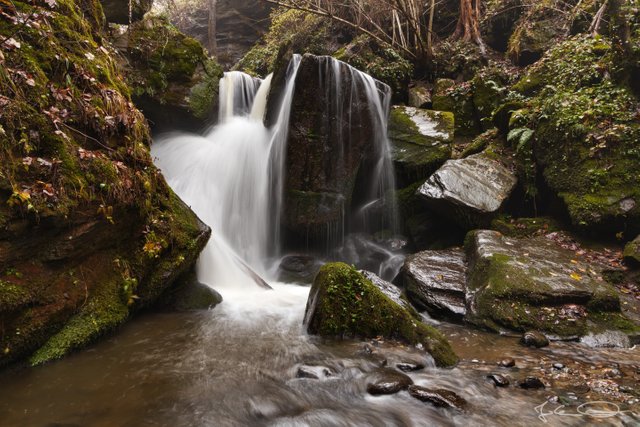 ❖ click the image for fullsize view ❖
Canon EOS R | RF 24-105mm f/4 L IS USM
| | |
| --- | --- |
| About the way itself, which I will definitely visit again next spring, when everything is green again and growing, I will soon make a #travelfeed post. | Über den Weg selbst, den ich auf jeden Fall im nächsten Frühjahr wieder besuchen werde, wenn wieder alles grün ist und wächst, werde ich demnächst einen #travelfeed Beitrag machen. |
Information
---
If you like my photos I would appreciate an upvote, nice comment or a resteem 😊 ... and maybe you would like to follow me, so you do not miss a post from me anymore.
Thank you for visiting my blog,
have a nice evening,



Photos and Text: Johann Piber | All rights reserved - do not use without my permission
#originalcontent #originalworks