A weird place on the beach
Sometimes he walked down the beach saw seashells Or the gently crashing waves on the sand. However, the other day when Saul walked along the beach. He came to a weird bizarre cacophony of Washed-up beach paraphernalia haphazardly assembled in a Rubicon of madness.
Intrepid, Saul set forth cross this rickety bridge And descended into this bird nest of eye-poking hazard.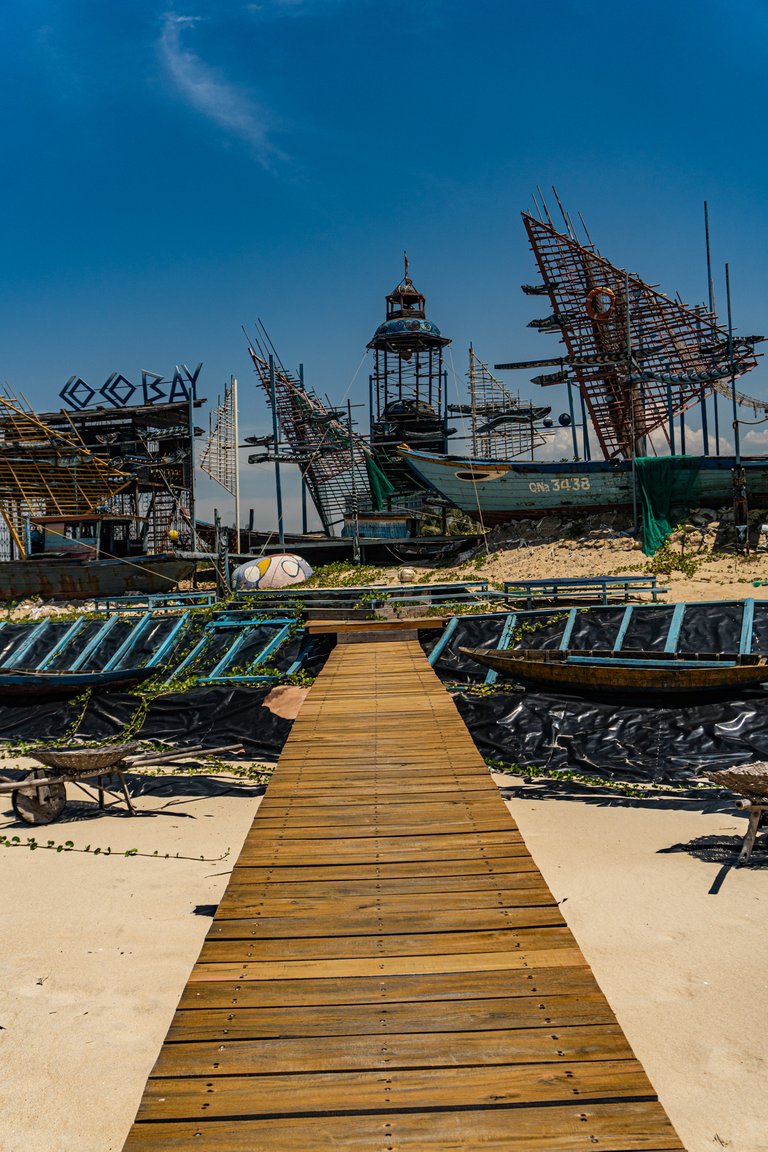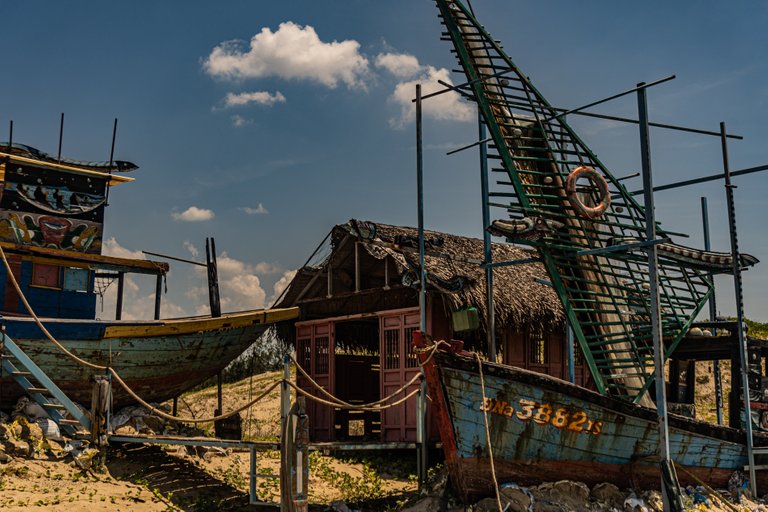 Saul wondered what sort of hurricane place these rickety wooden slabs in this sort of way. What architect may have drunkenly dropped boats in the sand?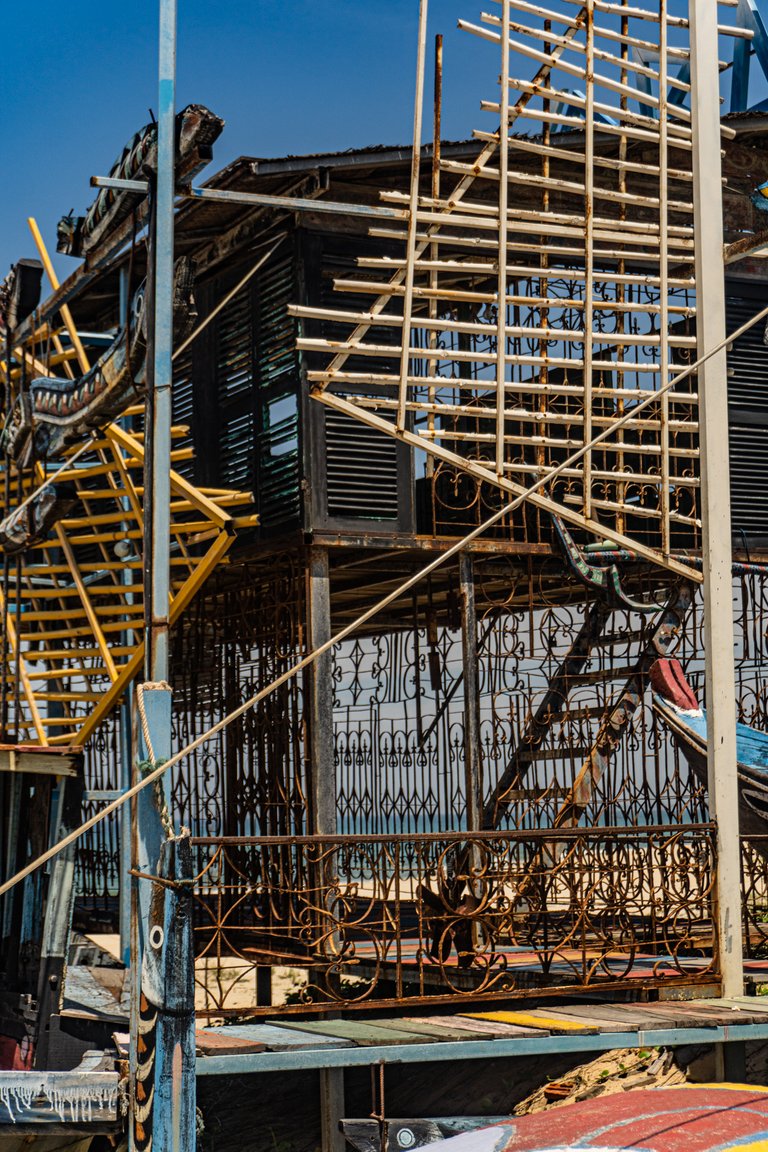 Just look at all tetanus and eye-poking hazards that abound, However yet it looks like a Robinson Crusoe coffee shop that has been long since abandoned.

Second floor is built with metal and wood thatch together with things found on the beach, I wonder how many splinters this place has given.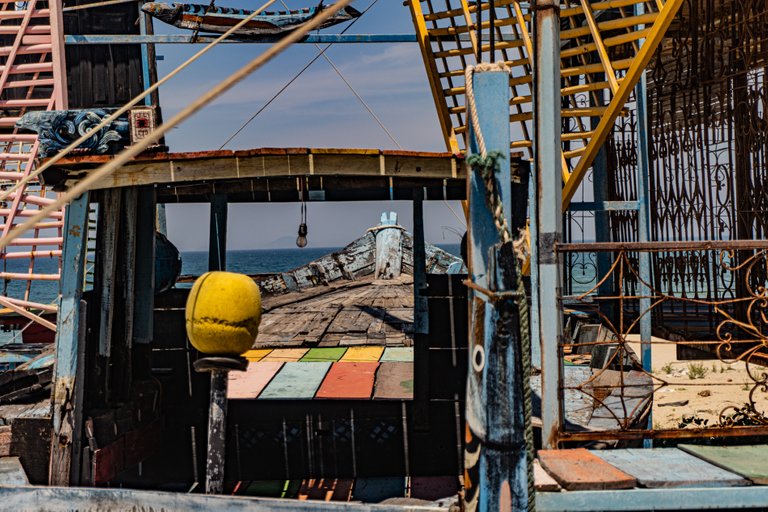 Just look at all the low hanging edges waiting to knock somebody out as they climb on into this poorly conceived playground for toddlers.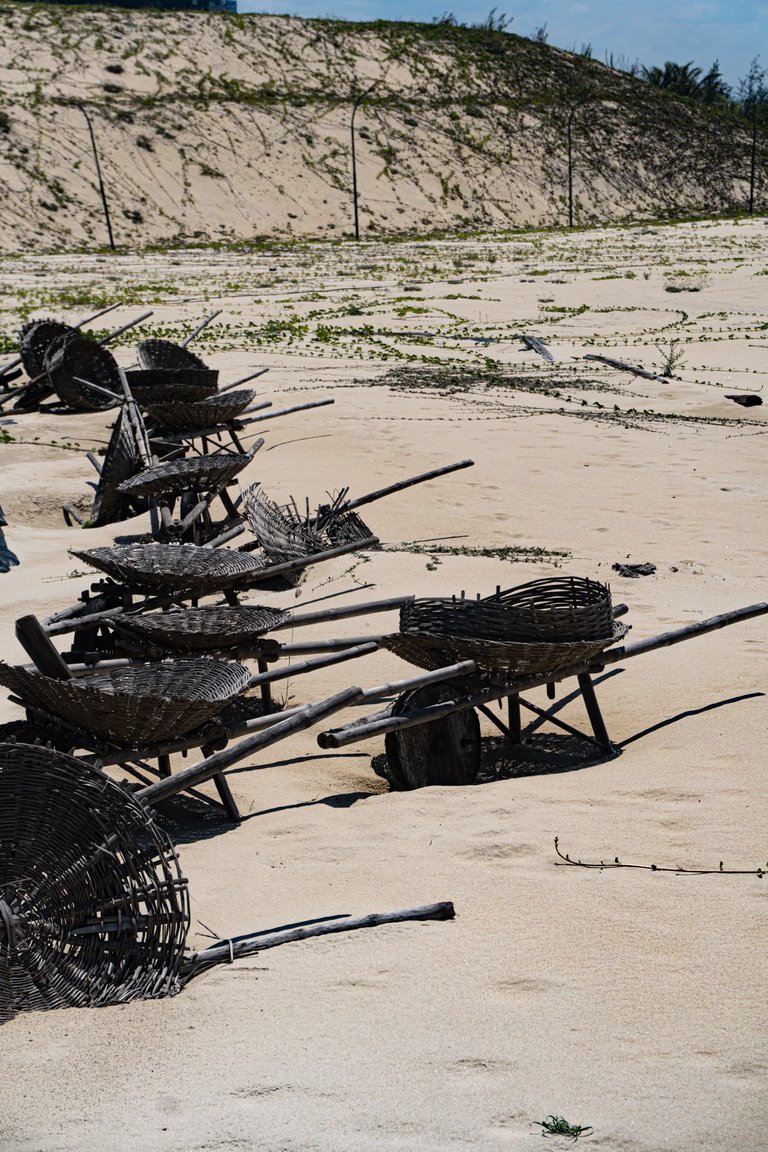 Outside there exists an army of forgotten wheelbarrows made for sand, But the two are conceived poorly with wicker baskets at the sand falls through... Perhaps this is why they too are forgotten and parked in the line, wasting away in the arid climate.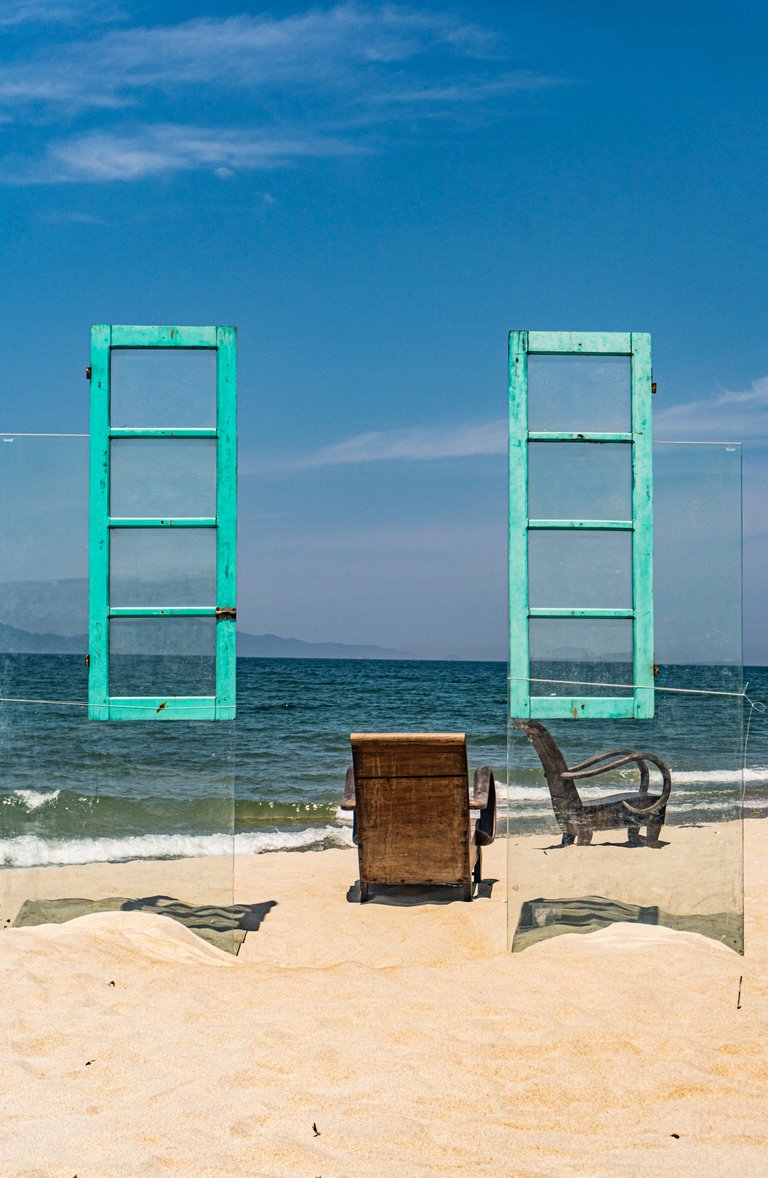 And then there are windows and chairs next to the sea... For some poet to sit and wax and wane about the mysteries of life as the Windows begged for a home to be placed upon.
As I said it was a weird place along the beach... A weird place indeed that I hope one day to return to, before the sea takes it away.
Much love...
---

Any Support is Welcome!
Bitcoin (BTC) : 18zopjg9Y2VA1ouCqCZapN3UzdpK3UnMdm
Ethereum (ETH) : 0x849C33abCb753540fD0D6cDd25df05BC20a1254E
litecoin (LTC) : LdWUz5haDfkn4D1fxmte8nJePEGjJv6Lqh
Bitcoin Cash (BCH): 1DRRtY3j5xzx6Dn9ofQgoosXdqGVsYYNcU
Helix (HLIX) : HPnubkb9FBtSZKPjRvqD166BX4vPK3GtAz


Thanks for reading my post, you inspire me to keep posting!
Thank you for your support!