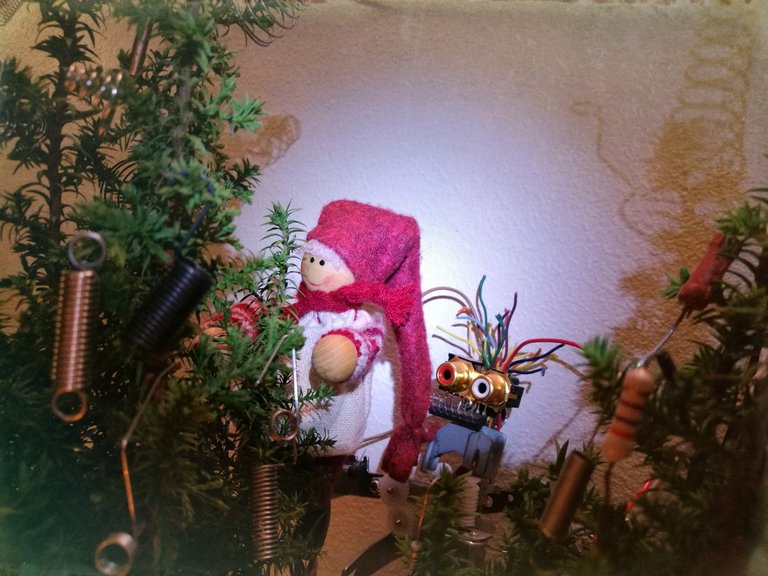 Is it too late for a little Christmas story? Christmas eve gone and all? Oh it is? Well, we could make this a New Years story then. Mana's New Year story. Not a Christmas story because it has a decorated tree in it and as we all know, decorated trees are a New Years tradition, not a Christmas tradition. Right?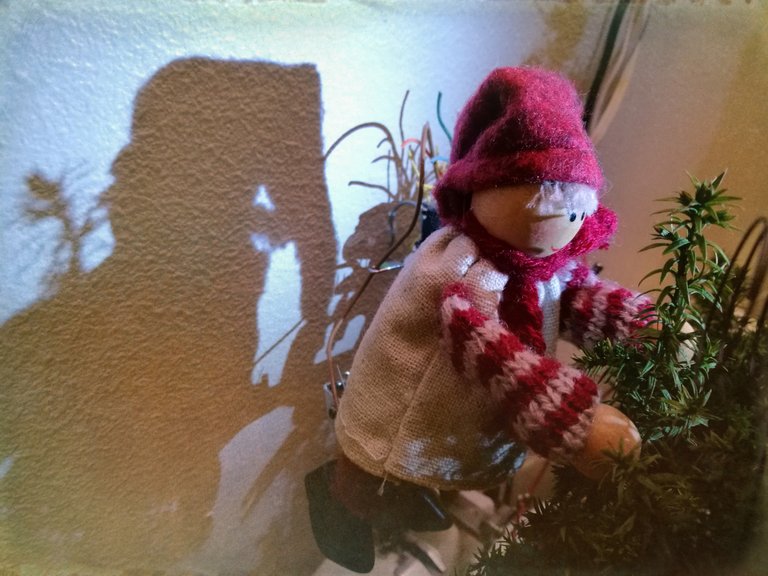 All photos: CC BY-SA 4.0 - Insaneworks
It was last night, not few days before Christmas because this is not a Christmas story as it is too late for a Christmas story... where was I... Yes! Last night I heard whispering and all kind of tiny noises but couldn't quite recognize what or who made them.
I wondered about the noises and as I couldn't sleep, I went to see what was making them, but as soon as I stepped to the living room, the noises stopped. Cats were both sleeping on the sofa and I didn't see anything unusual. So I went back to bed. Didn't hear strange the noises again.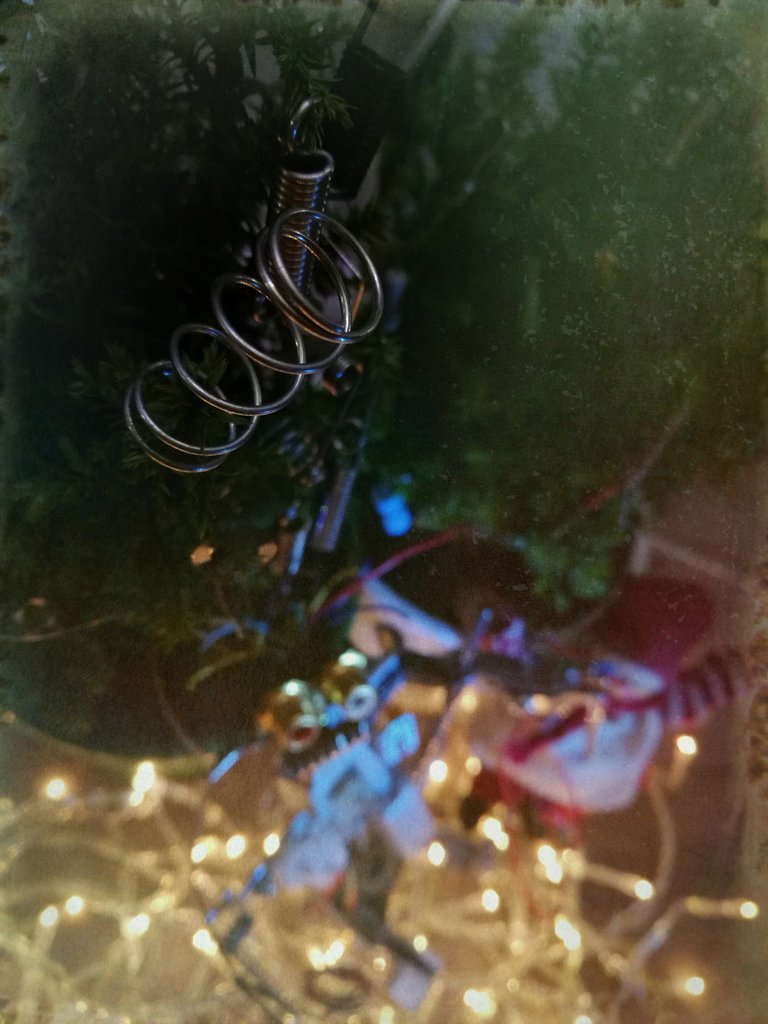 Or at least so I thought because I think I heard them while I was sleeping and the noises came to my dreams. I had pretty strange dreams because of those noises, but let's not get in to that now. I bet no-one is interested in my dreams.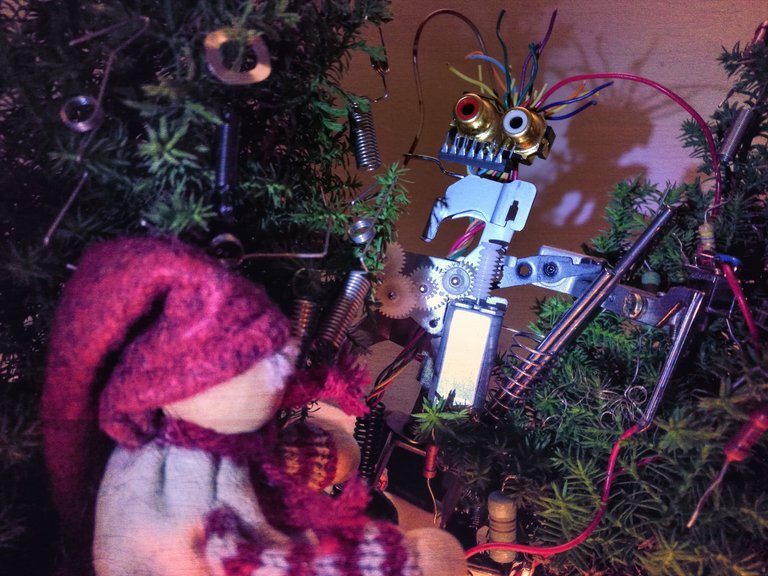 Anyway, in the morning I did what I usually do. Breakfast for me and for my cats. I had coffee and bread ready and called for the cats wondering where they might be. And what I found was the cause of the strange noises that I heard in the night.
On top of my drawer there were three false cypress that I bought earlier in the week. One of my cats was sitting beside the plants and sniffing the plants. And what I saw gave an immediate answer what the strange noises were. Two of the false cypress had decorations and although I didn't see the decorators anywhere, I knew who was responsible.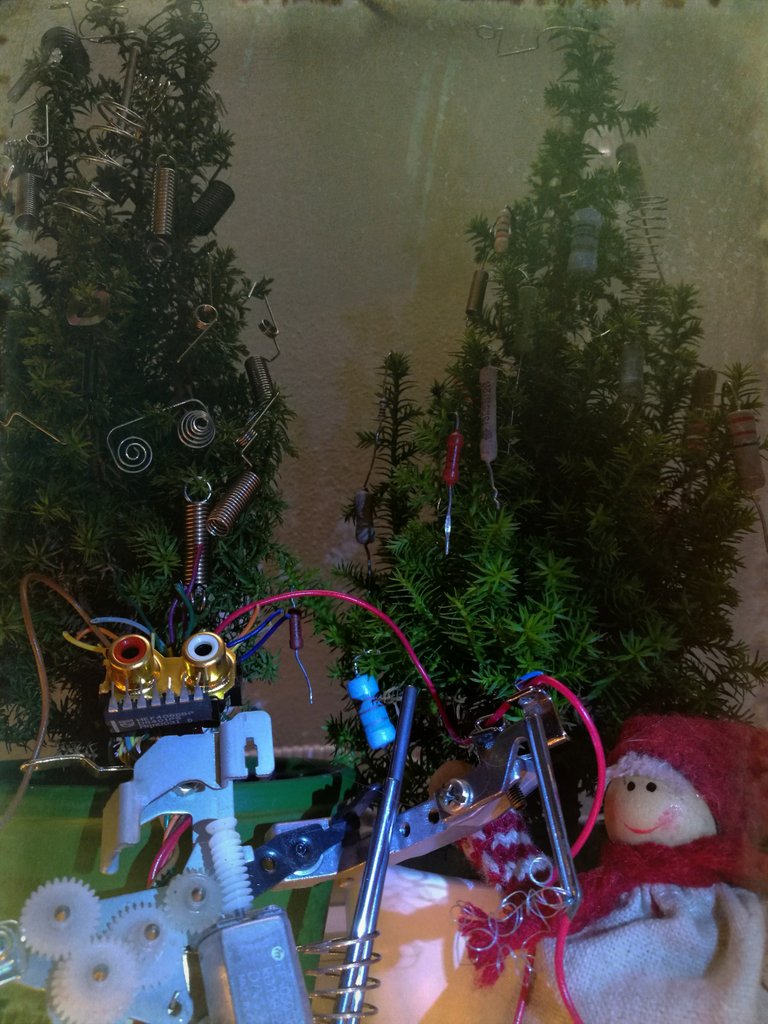 My Mana and it's friend the elf named Fel have been quiet lately. But it seems that Christmas New Year coming has woken them up. But what was really strange was the fact that these photos that you see here, would you believe it, I did not take them! The photos were in my smartphone and I found them later during the day.
I know that Mana and Fel are pretty capable individuals, but I don't think that they took the photos. And I know my cats had nothing to do with this either. So the BIG question is, who took the photos?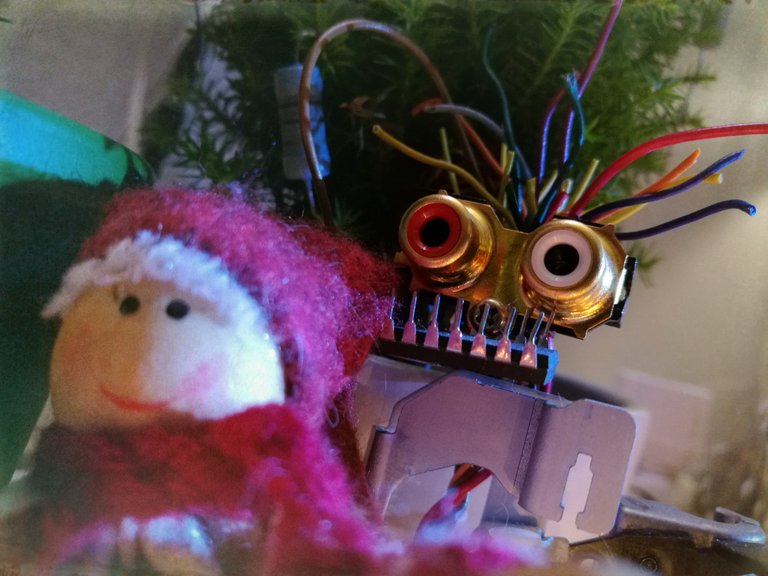 All photos: CC BY-SA 4.0 - Insaneworks
Want more mana? Here you go.
Mana exploring
https://steempeak.com/photography/@insaneworks/mana-exploring
Mana & friend
https://steempeak.com/photography/@insaneworks/sunset-after-sunset-after-sunset-after-sunset
Mana was found
https://steempeak.com/mana/@insaneworks/i-found-mana