Yesterday, as it's over midnight here in Finland now, was Finland's Independence Day. I took a bunch of photos of the military equipment display in Ratinanniemi, Tampere. Didn't go anywhere near the pass-in-review because there where "few" other people there also and in order to get good places to see anything, I would have had to go really early and wait in the rain. Not my thing. Waiting in the rain. But as I said, took some photos when it wasn't that crowded anymore.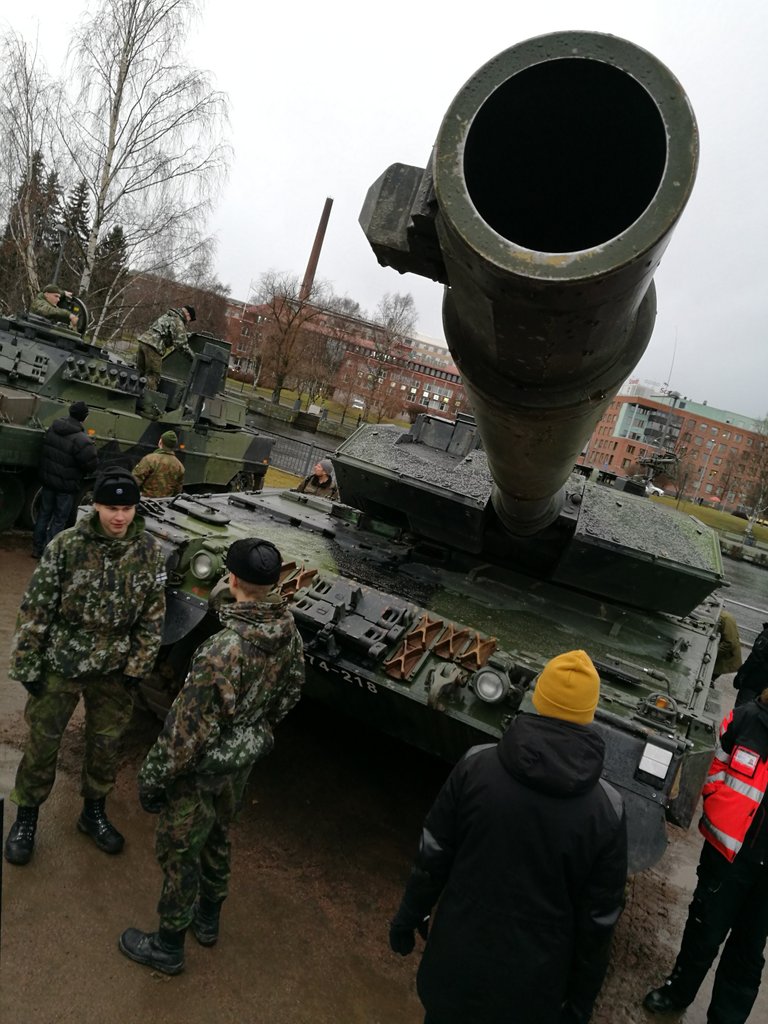 But before we go there, I'd like to share two songs for you. First one is the Finnish national anthem. At least the melody is. Would you believe if I said the words in this fist song aren't the actual words of it? I thought that I should say that. Because you never know, some might think that they are. But as it's always a good thing to start anything you do with a joke, waking up in the morning, a speech, e-mail, dentist appointment, job interview, sex, comparing who has the biggest cannon, getting out of jail... that's what I did in this case too. A joke.
Wow. That's a great song. It really sums up the essence of Finns. And I'd like to emphasize the fact that we fought against the communists. And that you shouldn't call us Swedes.
But as beautiful the song is, and the lyrics too (should be the actual lyrics of our national anthem) I think there is a far more beautiful song that should be the national anthem of Finland. And this is no joke.
Just press play on tape and listen the song below. There's not that much to see in the video, unless you like to sing along. There's forest and the lyrics, in Finnish of course. And as the song has singers in it, you also know how the words are supposed to be pronounced. Unless you are Estonian or Italian. Then you already know because we all, Finns, Estonians and Italians, pronounce the letters and the words like they are written. The rest of the world got it wrong, okay. We are right, they are wrong.
All Italians, Estonians and Finns, unite!
I promised you military equipment so that is what you now shall have.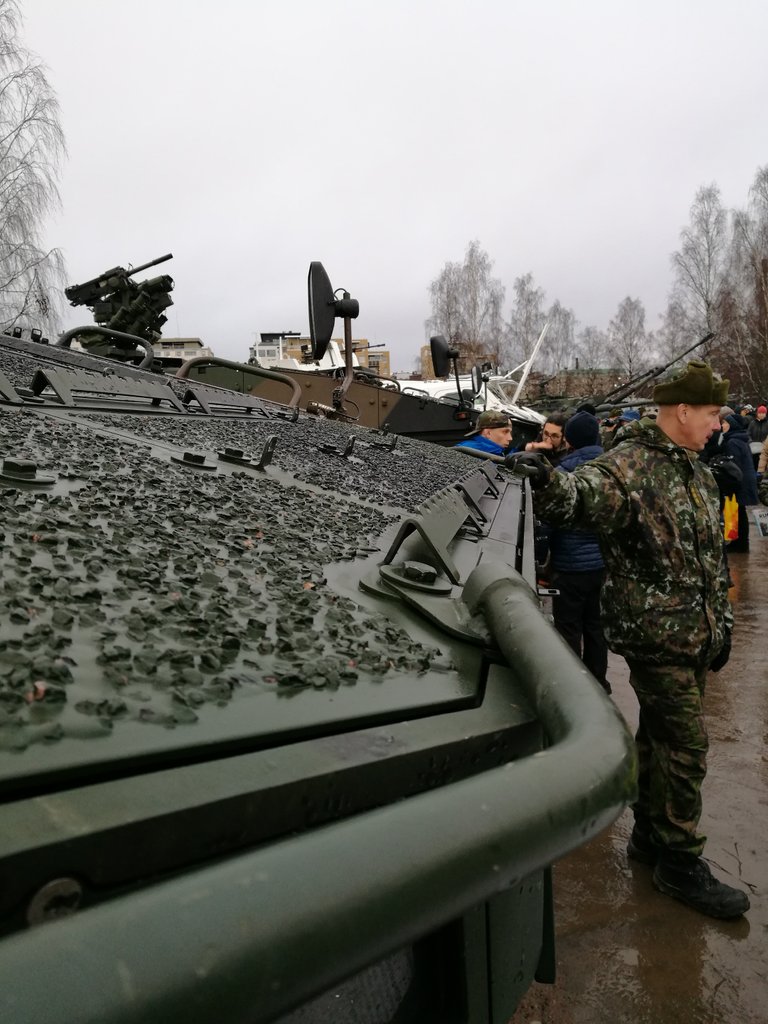 All photos: CC BY-SA 4.0 - Insaneworks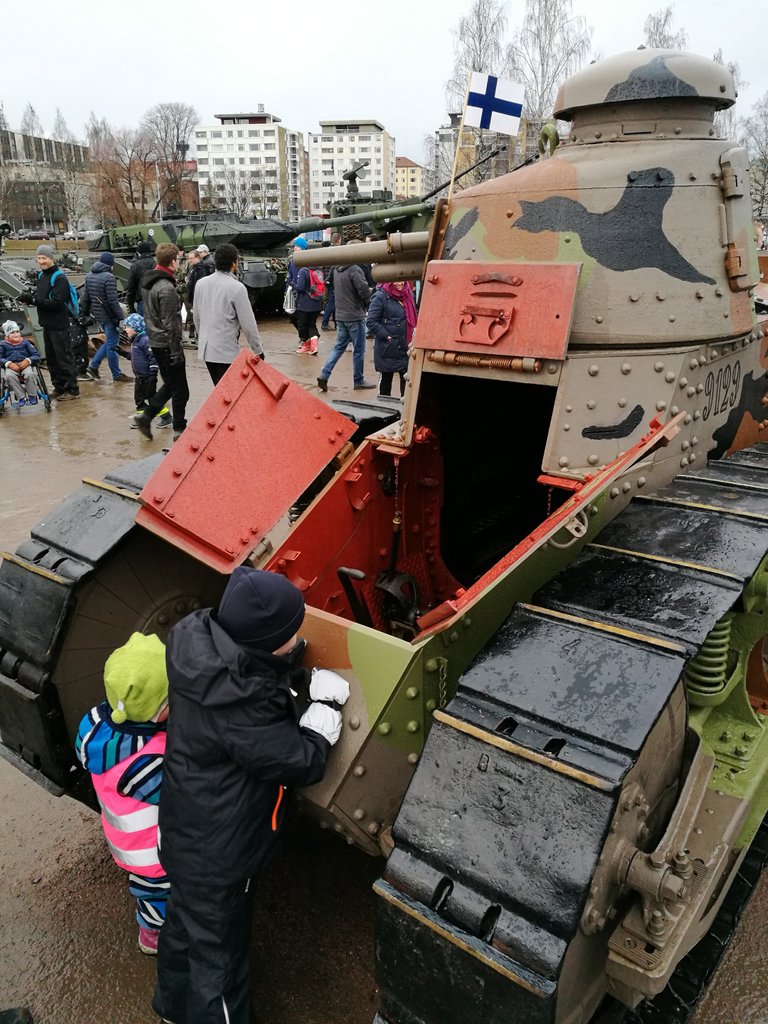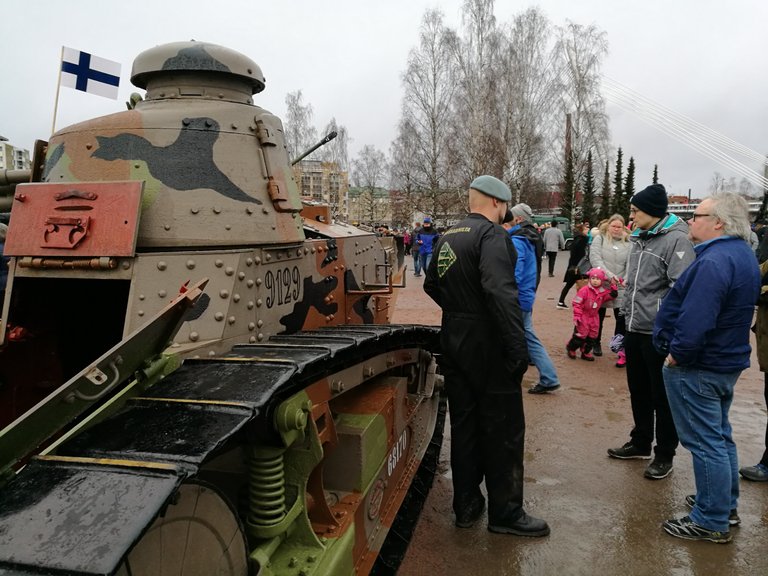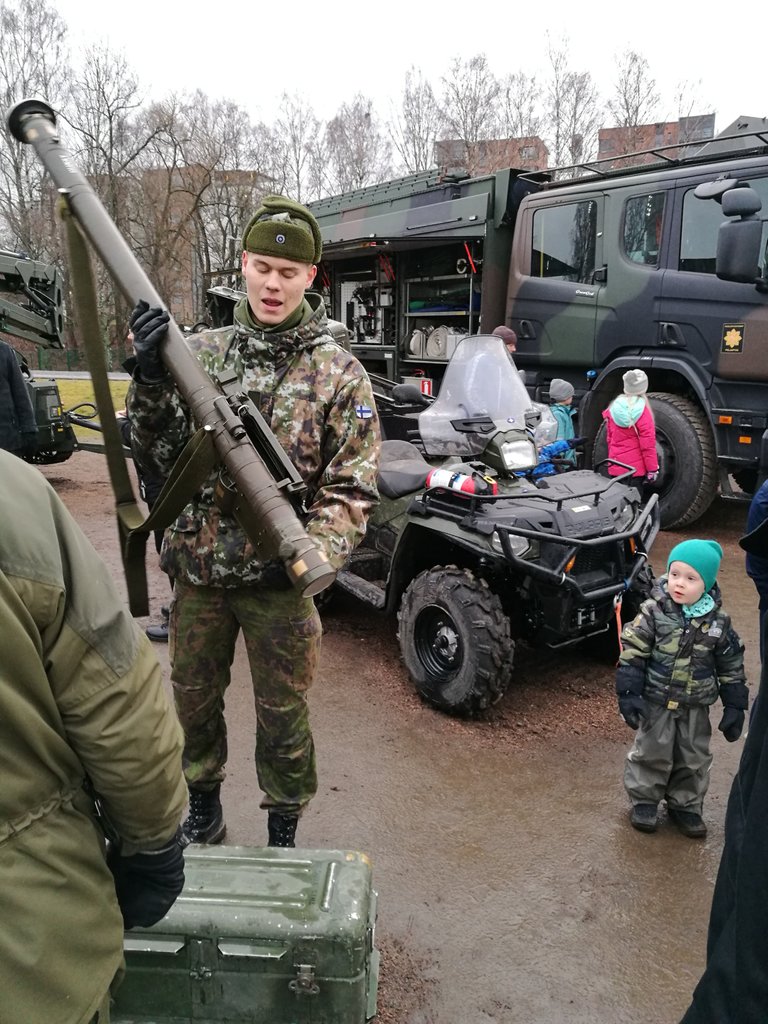 In case you wonder how the rest of the Finlandia, composed by Jean Sibelius, goes, here it is. You can listen it while admiring the list of other famous Finns. You don't have to google them because they are so famous. I know you know them all.
Aino Aalto, architect
Aki Kaurismäki, filmmaker
Akseli Gallen-Kallela, painter
Alvar Aalto, architect
Artturi Ilmari Virtanen, chemist, Nobelist
Helene Schjerfbeck, painter
Juha Kankkunen, rally driver
Keke Rosberg, Formula One driver
Kimi Räikkönen, Formula One, rally and NASCAR driver
Linda Brava, violinist
Linus Torvalds, initial creator of Linux kernel
Marja-Liisa Kirvesniemi, cross-country skier
Martti Ahtisaari, United Nations diplomat, Nobelist, president of Finland 1994–2000
Matti Nykänen, ski jumper
Mika Häkkinen, Formula One driver
Minna Canth, first notable woman author
Paavo Nurmi, runner, nine Olympic gold medals
Peter Franzén, actor
Renny Harlin, filmmaker
Simo Häyhä, first lieutenant, sharpshooter
Tarja Halonen, first female president of Finland, 2000–2012
Tove Jansson, painter, illustrator, and cartoonist of Moomin
Valtteri Bottas, Formula One driver
Finnish bands / singers / songwriters
Alma (Alma-Sofia Miettinen)
Darude
Lordi
Nightwish
Sara Forsberg
Stratovarius
Sunrise Avenue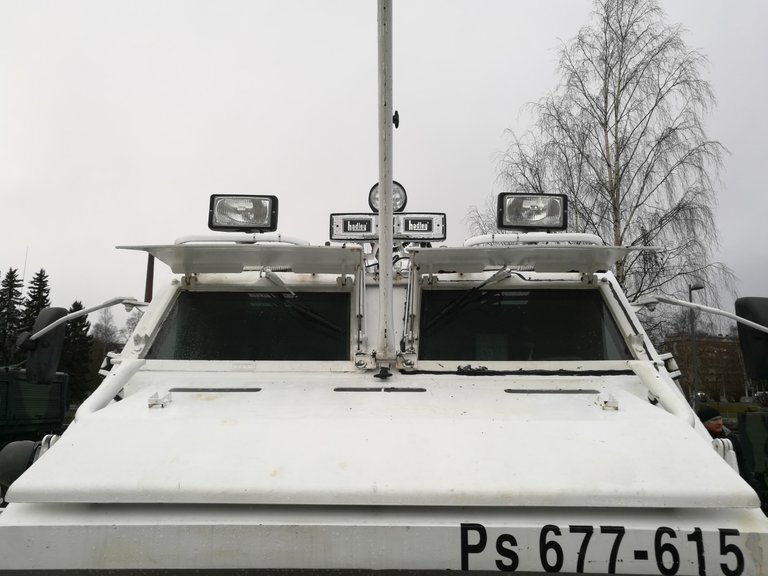 All photos: CC BY-SA 4.0 - Insaneworks